Free bondage photos blog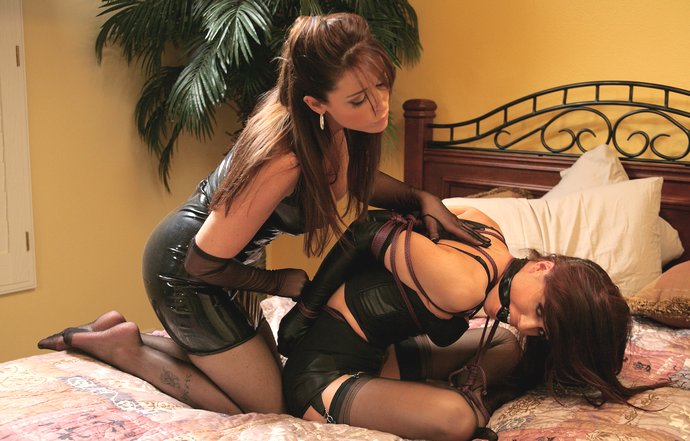 Randy's enthusiasm wasn't lost on Christina.
'Oh, you like that don't you?' She asked sweetly.
'Ummm, yes.' Randy replied.
Christina bent down and pulled her shoes from the bed.
'I bet you want to suck them and lick them, wouldn't you?' Christina asked, grabbing her shoes from the bed and putting them on the nightstand. She extended her foot back up to Randy's face and smiled. 'You may.'
Randy went to work, sucking and licking on her foot as Christina's other foot moved forward and began playing with Randy's increasingly tight crotchrope.
leather bondage
crotchrope
lesbian bondage
high heels bondage
redhead bondage
elbows bondage
gagged
Similar bondage
Corset, inflatable gag and blindfold
The keeper - illustrated bondage story, part 67
Sasha Monet and Amber Michaels bondage adventures - 4
Sasha Monet and Amber Michaels bondage adventures - 3
Sasha Monet and Amber Michaels bondage adventures - 2
Sasha Monet and Amber Michaels bondage adventures - 1
Reconnection part 2