Controlling the farm girls
Free bondage photos blog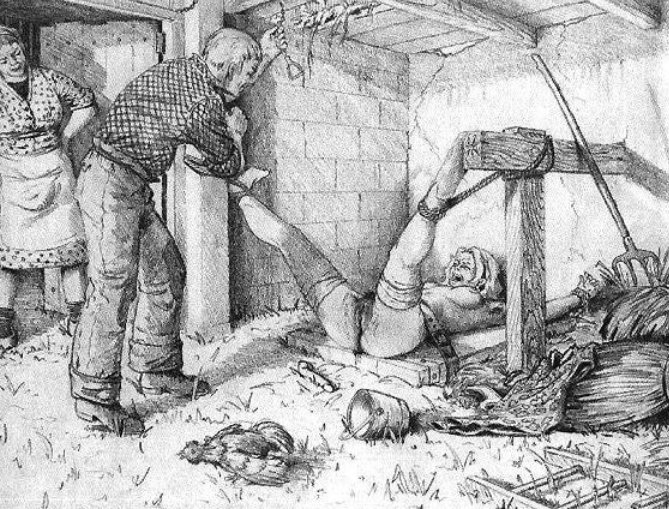 "Aaaah! Aaaah! No! Not the chain! Donít hit me with the chain, you bastard! It will cut me open! You are insane! Stop! Enough! Enough! Have mercy! Please, Madame Lantier, tell him to stop before he kills me! Please! Help me!"
'You are learning a valuable lesson, little one, that you must obey the farmer when he tells you to show him your nice, hairy cunt. Every time that you refuse him this lesson will be repeated!"
'Yes! Okay! I've learned my lesson! I'll let him do whatever he wants to me! Aaah! This is terrible! It hurts so bad! Have mercy on me, I beg you!"
punishment
spread-eagled
stockings
Similar bondage
Stretching the anus and electrically exciting the nipples
The mother, the daughter and the inflatable dildo
Pregnant, and punished for her infidelities
The chastity belt
Double whipping
Purchases in a sex shop
Hogtied lesson