Little cutie cuffed to a set of bicycle racks - bondage photos
Free bondage photos blog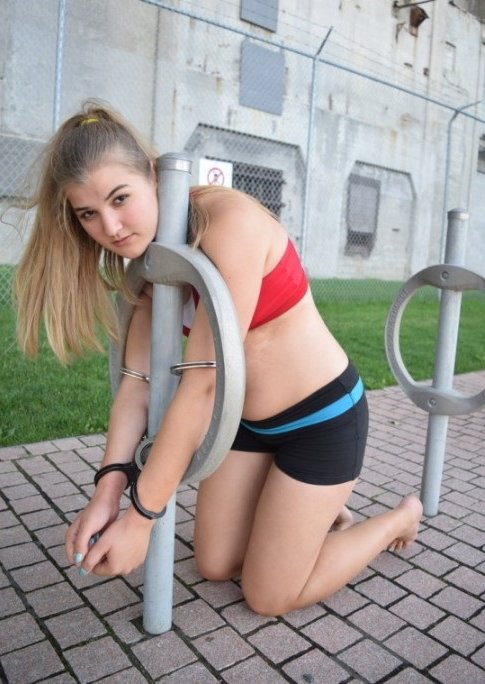 I found this little cutie cuffed to a set of bicycle racks near the main bus stop and went over to help.
Turns out she was there by choice. Where she comes from she's known as the village bike and rather than be appauled by her nickname she decided to embrace it.
I must admit I do love the look of these newer sporty styled bikes so if I'm offered a free ride on one that's been put out on display then who am I to decline? I might have to try it out several times, just to be sure it's the right one for me of course.
handcuffs
public bondage
elbows bondage
Similar bondage
Her butt plug inflated and vibrator set on low
Identical latex suits and gags
Abandoned in the woods
Catsuit and cuffs for teaching her manners
That's not my wife!
Naked slave shopping
Naked slave handcuffed to the rail