Lube safety, best lubricants for all types of bdsm sexual play
articles and tutorials
BDSM Mix
Safety in BDSM and bondage play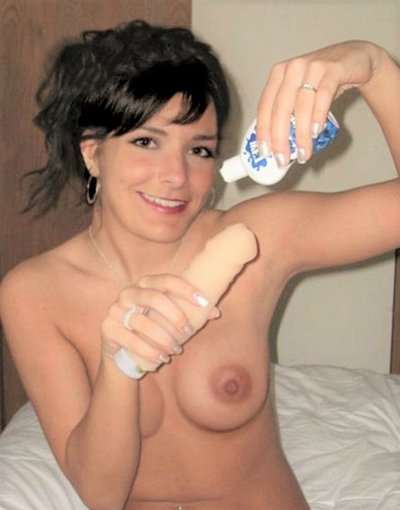 Lubricants are a D/s player's best friend. There are lubricants out there for everything. Vaginal, Anal, Oral sex, fisting... you name it. In this article I will discuss some good lubricants for each practice, some cautions about lubricants, and how to use them properly.
Lubes can be used in sensation play, or just for plain sexual intercourse. Lubes can make any type of sexual play a lot more pleasurable.
Safety First
Silicone based lubes can hurt silicone toys. The two most popular silicone-based lubes on the market are Eros and Wet.
Lubes with a sugar (glycerine) base can cause female yeast infections. Yes, that is a yucky subject. But, if you are prone to yeast infections. It's good to stay away from these. Forplay brand lube is glycerine-based.
Hints on purchasing lubes
For most people one lube will not cover all the aspects of sexual play. It is usually good to get 2 lubricants. 1 for vaginal and 1 for anal and fisting play.
In this article you will notice I do not discuss K-Y Jelly. K-Y Jelly is not a good lube for sexual play. It is not specifically made for sexual play. The only lubes I will recommend are lubes SPECIFICALLY made for sexual play.
Vaginal play:
The safest lube out there for vaginal is Liquid Silk. It contains no sugars or nonoxyonal-9 which can both irritate sensitive skinned people. We also recommend Wet and Wet Platinum. Wet stays more slippery than other lubes. It's good for a long session of love making.
Oral play:
Usually lubes and oral play don't mix. But, when having a good romp doing both oral and vaginal play a flavor-based lube can make oral sex and vaginal sex more pleasurable. We use Forplay's Succulent line. Their lubes come in 20 + flavors. Lord Koi recommends the watermelon flavor. They also carry a cinnamon which can make things tingly. *wink* Remember Forplay does contain sugar, so be careful with sensitive skin.
Anal play and Fisting:
Lubes can make or break good anal play. Anal play and fisting need a thicker lube. Anal play and fisting need about twice as much lube for beginners. So when buying an anal lube. Buy a larger bottle. 8+ ounces are ample for atleast a month.
We use and recommend Maximus. It's thick, comes in a great squeeze bottle, and doesn't hurt silicone toys. I cannot say enough good things about this lube.
Lubes used in sensation play
Scented and spiced lubes can be exciting to use, but they can also have serious reprocussions if you are allergic.
Many Doms like to use cinnamon and peppermint oil to excite their subs. Both oils can be purchased from any herbal or whole foods store, and it can get quite tingly and uncomfortable. A good way to start is add the oil to the lube so it lessens the effects and then slowly add more and more oil until you reach the desired effect.
On a sensation note: I want to recommend the cheapest and probably one of the funnest things to use during sexual sensation play. An Altoid! Those curiously strong breath mints when used on nipples and nether regions (simply sucking nipples or oral sex) can leave quite a tingle!
The road tests
Lord Koi and I have gladly stepped up to be test dummies for lube testing (*winkwink*). Here's what we thought of the lubes we have used.
Forplay Succulents - Lord Koi specially ordered the watermelon and likes to use it for oral play with me if we are having oral and vaginal sex. It's got an odd sugary taste, Lord Koi has mixed reviews on it.
Maximus - Recommended by the women at blowfish.com and we agree with their recommendation. The best stuff out there for anal sex and fisting! Thick and not too stringy.
Probe - For its lube action we liked this lube, but it can be very stringy (doesn't come out of the bottle in globs). It gets quite messy and we only tended to use this for anal play.
Wet Regular - The first lube we bought and we love it for vaginal play. It's not thick enough for anal play and it can dry up, but it's a nice lube to have and cleans up easily.
Wet Platinum - I did the big no-no and used this on my silicone toys. This is a very messy lube and you have to use lots of soap and water to get it off. It damaged the toy I was using it on and I had to put it in the dishwasher alone to get it all off. Definately, not one of our favorites.