The Savy Perverted BDSM Travler Tips
articles and tutorials
BDSM Mix
BDSM newbie guide
Traveling is a great time to bring out the kinks. Lord Koi and I always pack a little toyfun on our trips. Here are some good tips to packing wisely.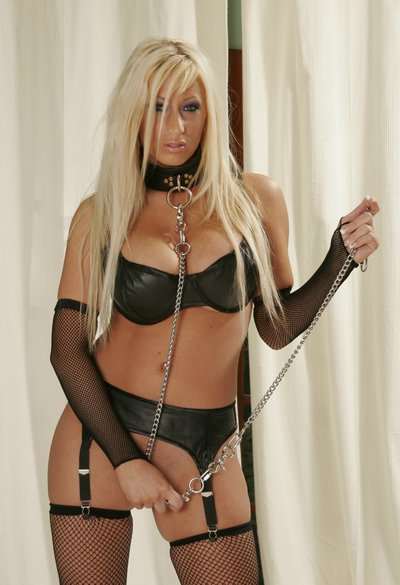 Travel BDSM kits - Many kink stores offer travel kits for BDSM. The cost is usually 50-100+ for these kits. We don't suggest these kits, because you will not get your money's worth!
Good Travel Investment - Over the door bondage straps work great for hotels and you can also use them at home.
Remember airline security - If you are traveling by plane explaining your kinks to airport security might not be the highlight of your vacation. Leave the big items (big mop floggers), steel restraints, and obvious toys at home.
Remember your pervertibles - Airport security will not know how to make a wooden spoon a wonderful paddle.
Quiet that screaming sub - Many hotel walls and older Bed and Breakfasts are quite thin. Waking up the innkeeper or having an upset neighbor calling hotel security can end a scene very easily. You can make an easy gag with a golf ball or big gum ball (sweet yet quieting...mmm :)) and electrical tape. If your sub has an aversion to gags use a pillow or tape their mouth shut with electrical tape.
Lite my fire and Ice me down - A good scene for hotels is fire and ice play. Buy a set of unscented white tea-lite candles (10 for $1.00 at your grocery store). Let the candles burn for an hour (good time for a romantic bath together). The wax should be mostly melted. Spread out all those fresh towels on the bed or floor. Lay your relaxed subbie down. Blow out the candles and pull out the wicks. Then splash the small vats of wax on your subbie. With hotels having huge ice buckets you can fill up and chill that sub to their erotic core. Fill that bucket up to the brim and massage ice all over their body between splashing the small candles on your sub.
The Traveling ToyBag should include:
Rope (most bed frames make great tie-downs)
Wooden hairbrush or small paddle
Condoms and lube
Silicone or Jelly dildo and buttplug, leave the metal and most expensive dildos at home
Electrical tape (a nice safe tape)
Gag or just use a hotel washcloth and electrical tape
Candles, plain white and unscented for romance and the waxplay
Over the door restraints
Bondage collar (Leather with lots of d-rings or o-rings)
Blindfold or satin sleepmask
Bath and massage products, you vacation should be relaxing
Not every place you stay may be a Bed and Bondage, but remember with a little planning and crafty packing you can make it that way. Another good travel item to bring is a walkman with headphones. Good for relaxing a submissive or just traveling.