Crossroads | rubber hood, waist cincher | free bdsm stories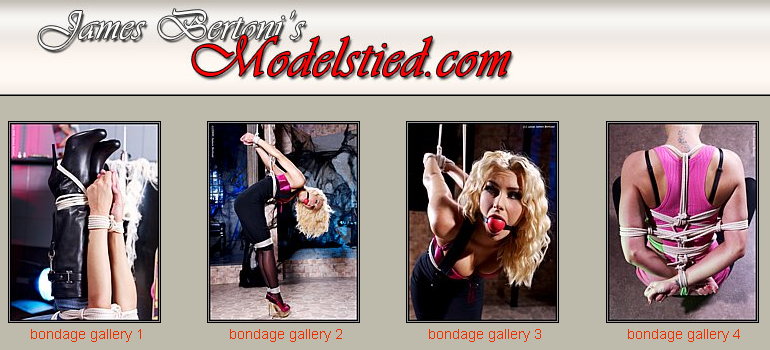 free porn sex stories
BDSM stories list
Sarah cruised to a stop in the parking lot. The gravel crunched underneath the tires of her car. It was a long drive from San Bernardino to Fall River Massachusetts, and 'Jacob's Bluff' Nevada was not on any of her maps. She touched the screen of her navigational computer. Lines streaked across it, and then it went black. "Nnnnoooo," she lamented.
Across the parking lot, she surveyed a diner. Once upon a time, the stainless steel restaurants served the masses along every highway and interstate road. Now it was a dinosaur left over from a bygone era.
She grabbed her purse from off the seat and exited her car. Upon standing, she picked at her black silk panties through her jeans. They formed a wedgy between her butt cheeks. At 19, she was still at that age when girls dressed to impress complete strangers. The ravages of age and apathy belonged to her mother's generation.
Despite what one might think, the desert can be quite cool during the winter. She buttoned her denim jacket and crossed her arms. The sunlight mixed with a cool breeze to form an odd mixture of hot and cold. The gusty wind blew her long brown tresses across her face. She brushed them behind her right ear and shivered.
Out of the corner of her eye, she spied a cluster of motorcycles. A red flag popped up in her brain. However, her bladder was full and demanded attention. She sprung onto the sidewalk, and threw open the glass door. A bell chimed and heralded her entrance.
She paused in the doorway and surveyed the interior. It was what one might expect, except for the women in leather. They occupied the booths to her right and left. A few lingered on stools at the counter.
Although none of the women looked directly at her, she could feel their attention focused on her. She hurried past them and into the ladies restroom. Unlike men who can pee standing, an attribute she greatly envied at this moment, she had to squat. She unhitched her jeans and tugged them down along with her panties. Her bottom hovered above the toilet seat, not wishing to touch it.
After she was through, she cleaned up with a wetnap and tugged up her clothes. Now it is a matter of etiquette to make a purchase when using the facilities. She took a five dollar bill from her purse, intent on purchasing a diet soda.
When she exited the restroom, she heard what she assumed to be thunder. A Harley rumbled up in front of the diner. Its throaty engine rattled the plate glass windows. What she saw riding on the bike stole away her breath.

"Hey Jazz, Dakota is here," one of the women called out.
A woman flipped down the kickstand with the heel of her boot. Her black leather miniskirt was hiked up the crease of her thighs. This flashed the gusset of her black satin panties. She zipped down and removed a leather jacket. After tossing it across the handlebars of her bike, she stretched her arms. A leather corset thrust her breasts out like a pair of bulging melons. They were round like cannon balls, heavy, and intimidating. Green ivy and blood red rose tattoos wove around her arms in a wanton display of sexual power.
Dakota was intimidating to be sure. However, it was the rider behind her that sapped Sarah's strength. The woman was a study in latex and leather. Her round breasts and bubble ass cheeks gleamed like the fender of a new Ford. A merciless waist cincher compressed her abdomen down to a dramatic hourglass shape. Her knees were bent and wide straps bound her calves to her thighs. Not even her head or extremities were spared. Harsh ballet boots froze her feet into a pair of painful points. A monosleeve squeezed her arms behind her, further thrusting out her chest. Two layers of suffocating latex and an outer layer of black kid-leather covered her head. As if this was not enough, a web of leather straps crisscrossed her head, and a posture collar froze it in place. Only a single ponytail of blonde hair escaped this fetish prison. The wind whipped the honey golden locks about in the air behind her head.
Dakota swung her leg over the bike and stood to her feet. Another stretch thrust out her breasts and arched her back. She turned around and attended to the girl bound to the motorcycle. It was not in the way one might think. A white set of wires emerged from the crotch zipper just above the girl's rubber ass cheeks. Dakota traced down the wires and into the left saddle bag. She pulled out a rectangular control. Her thumb slid up a switch. The girl's rubber ass cheeks flashed as they clenched. Her inner thighs began to quiver and between her legs, rubber wrapped tight around her sex. The girl's breasts began to heave in tiny, quick gasps. Despite the neck corset, her head managed to move and her nostril flare as she snorted in gasps.
It was a good thing Sarah just finished using the toilet otherwise she might have wet herself. A shiver ran up her spine, and thumps of her heart seemed to be in her throat. She swallowed and drew in a tremulous breath.
"Ummnnn," a woman squealed. She looked to her right just in time to see the snap of a crotch strap. One girl in rubber was bent over behind the countertop. She was face down with her bottom thrust up into the air. The crotch strap divided her ass cheeks into a pair of rubber balls. The terrified girl looked up at Sarah. A leather panel gag already crushed her lips and fused her jaw. Her blonde mane was gathered into a ponytail. A biker seated at the bar stretched out a latex hood before the girl's face. She squealed in terror and shook her head as the biker stretched the latex over her face. Her blue eyes, open wide as saucers, were plunged into darkness. Earplugs and eye-pads insure that she would remain in a midnight of silence. It only took seconds and the hood covered her head. Her blonde ponytail arched high in the air.
Two more hoods joined the first – the second hood having long, internal nostril tubes. The last hood was laced tight, stretching leather smooth and shiny over the girl's face. Like a calf roping contest, her knees were bent and calves fused to her thighs. She bucked as the last bit of slack was removed from her crotch strap.
On the floor, Sarah spied a telltale shred of blue. It belonged to a waitress uniform. Spilt dishes lay scattered about the floor in shattered fragments. A pair of bikers dragged the writhing girl from off the countertop. They carried her out the door and over to a bike. They forced the fat seat between her thighs and strapped her down to a sissy bar. In just a few minutes, she was fused to the bike, immobilized. A biker plugged the power cord for an eight inch butt-plug and monster dildo into a battery. She then activated a control. The girl's ass cheeks clenched and thighs quivered. Even her rubber breasts began to shudder. Her breathing became labored and irregular. A biker patted her rubber ass cheeks and laughed.
Sarah bowed her head and fixed her gaze at the floor. Quick step, she hurried to the door. A leg shot out and blocked her path. It wore a boot, had bare thighs, and had a creased rubber miniskirt. Sarah froze and chewed on her lower lip. "Where you going sweet thing?" Dakota asked.
Sarah crossed her arms over her breasts and shivered. She opened her mouth to speak but nothing came out. She took a step back and turned toward the bathrooms. Several bikers blocked her path.
Dakota strutted over and stood close to Sarah. She reached out and grasped the fly to Sarah's jean zipper. As if in slow motion, she zipped it down and unhooked the button. She pealed down the waistband, revealing Sarah's black silk panties. Dakota reached between Sarah's legs and rubbed her silk panty gusset. "Hmm, very nice ... I'll take it to go." A laugh broke out from the other girls.
"Please," she both asked and begged.
Dakota slid the purse down Sarah's arm and tossed it onto the countertop. She pulled Sarah's crossed arms down to her sides and slid down her denim jacket. It piled on the floor at her feet. One agonizing button at a time, she unbuttoned Sarah's sky blue silk blouse. It joined the jacket on the floor.
"Very nice," Dakota purred. Still wrapped in a black satin, underwire bra – she palmed Sarah's breasts like a pair of ripe melons and squeezed them. "All natural too," she observed. "What are you sweetie, a 'DD'?"
Sarah did not attempt to answer. She heard a flop of material and clack of metal to her right. On the countertop, she saw draped rubber garments and a leather waist cincher.
"Now turn around like a good girl," Dakota said, turning Sarah around by her shoulders. Pressure between Sarah's shoulder blades compelled the girl to bend over the countertop. Sarah rested her elbows on the hard counter, her breast hung down like ripe fruit. Dakota hooked her thumbs underneath the waistband of Sarah's panties. She pealed them down and a pair of tanned ass cheeks came into view.
A butt-plug, dildo, and lubricant rattled onto the countertop. She saw Dakota's hand reach out and picked up the KY-lubricant. A few seconds later, she felt the cold oil smear between her ass cheeks and a finger probe through her puckering anus.
"No please," she whimpered. However, Dakota picked up the plug to Sarah's left. She felt the bulbous tip nestle into her tight ass crevice and pressed ominously against her bud. "Oh god," she groaned as it pushed into her. Her anus began to spasm shooting pain through her. The cone shaped invader continued to push. She gripped the countertop with white knuckled intensity. Her beautiful face grimaced in agony.
"That's it, take it up the ass," Dakota purred.
"Too big," Sarah groaned at the widest girth. The knob slid through her stretched ring of flesh and down to the smaller ring. The retaining flap was flexible and folded between her ass cheeks like a big round circle.
Sarah sucked in gasped and held on for dear life. The gloved hand picked up a forearm size dildo. She felt the tips work between her labia. With a single thrust, it plunged deep into her pelvis. "Oh god," she groaned at the impaling log lodged deep inside her body. The wedge shaped hilt moved between her labia. The ribbon lips slipped into slots that traced around the perimeter.
Dakota stripped off Sarah sneakers and then her jeans. Her panties were wadded up into a ball and poised at her lips. "Open!" Dakota ordered. When Sarah faltered, a sharp smack to her ass forced a yelp from Sarah. "I said, 'OPEN'!" Sarah parted her lips and black silk was stuffed into her mouth.
Another biker wrapped a panel gag around Sarah's face. Her head jerked as the straps dug into her flesh and fused her jaw, clenching her teeth. She snorted in gasps as latex booties covered her feet and then the catsuit worked up her legs. Tug and snap, the elastic garment swallowed her. Once around her waist, her bra was stripped and arms forced into latex sleeves. Her hands slipped into a pair of one-piece mittens, but they balled Sarah's hands into a pair of tiny fists, unmovable. A biker worked a pair of conical nipple vibrators underneath the garment. When they covered Sarah's areolas, the back zipper was drawn up and closed.
A waist cincher wrapped around her. "Umph," she grunted as the cincher compressed her waist. When she started to thrash her arms about a biker seized her wrists and held them. She closed her eyes and let out muffled moans as the cincher constricted and shaped her waist into a dramatic hourglass. The ends met and fused with a popping snap. A crotch strap sunk between her ass cheeks until she feared it might cut her in two. She could feel her ass cheeks forming into a pair of round rubber balls.
Sarah danced atop ballet boots. Her arms were drawn back into the monosleeve tube. She grimaced and squeezed her eyes shut. Her shoulders were drawn back thrusting out her chest. She snorted in shallow gasps as the laces were tied.
When she opened her eyes, she saw a pair of girls entering the resturant staring back at her. Where they had come from, she did not know. The last thing she saw was the look of sheer terror upon their faces. Stifling latex covered her face and plugs filled her ears. A second and then third hood covered her face. Over top of the hoods a head harness and neck corset was locked in place. Her knees were bent and legs doubled over. Wide straps coiled around her doubled up legs and cinched down tight.
When she was hoisted into the air, she began to squeal and thrash. However, it was far too late for resistance. A wide seat parted her thighs and focused her weight on her crotch. Straps crisscrossed her chest, wrapped around her waist, and pinned her thighs to the motorcycle.
A sudden cacophony of hums vibrated her pelvis and breasts. She clenched her impaled ass cheeks and squirmed. The first orgasm came quick but never stopped. It just kept going and going.
Locked in her rubber prison, she felt the heat of the sun and cool of the air. However, her mind was focused on the never ending orgasm. She squeezed the seat with her thighs and wriggled. The bonds, however, held her tight.
A while later she felt the motorcycle move. A woman sat between her spread thighs and patted her right thigh. Adding to the chaos in her crotch, the bike began to vibrate. She launched forward, riding through the darkness upon the iron horse. Her brunette ponytail whipped in the air behind her head.
She had no way of knowing it, but stopping at the restaurant was the last decision she would ever make. Some decisions cannot be undone and change the course of a life. She rode behind her new Mistress, destined for a life as a lesbian sex slave. A tattoo on her right ass cheek and ownership lay ahead on the road. Bondage sex videos, lesbian escort services, and sexual debauchery were in store for her. At the moment, all she could think of was the orgasm between her thighs.