Hot & Cold sub punishment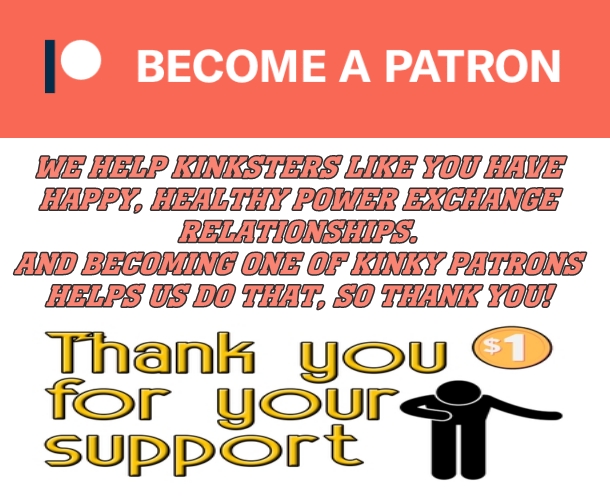 articles and tutorials
Theory and practice of BDSM
Pain, punishment and torment in BDSM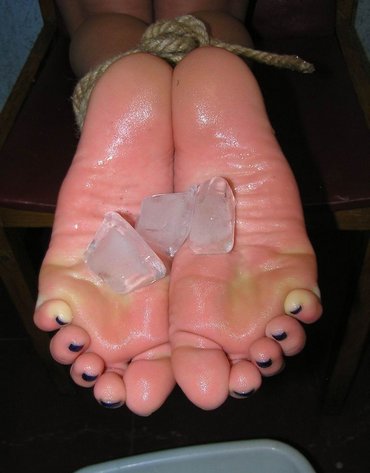 When a sub is tied or blindfolded and in that transcendent subspace, he or she often won't be able to tell the difference between hot and cold, so the use of hot wax (to be covered next) and ice together can make for a phenomenally erotic experience.
I've also heard of people using melted butter (careful it's not too hot), melted chocolate syrup (again, careful), and refrigerated whipped cream during sex and BDSM. Who can forget the famous scene in Last Tango in Paris where Brando uses butter as anal lube? Though, having looked into this, butter as lube is not the best idea. Do yourself a favor and get some real lube.
My favorite is Pjur, a German lubricant. On the bottle it says, "Klebt garantiert nicht," which is now the only German phrase I know. It means, "guaranteed never sticky." But because Pjur is pricey, I often opt for Liquid Silk. While a lot of folk like flavored lube, I shy away from it after a five-pack of Wet flavored lube exploded on my bed and my comforter smelled like grape flavored Kool-Aid for a month.
Also, if you do use any butter, olive oil, massage oil, or chocolate during BDSM play, keep it out of the vag or urethra. As I've said before, a UTI is no walk in the park. Actually with a UTI, you can't walk in the park because you will have to pee every five seconds.
Some BDSM enthusiasts also enjoy playing with pain relief creams such as Icy Hot, BenGay, and Tiger Balm. As Velocity gave me my first tour of the dungeon, I noticed a jar of Icy Hot sitting amongst the whips and chains. "What's Icy Hot doing here?" I asked.
"Some guys like to rub it on their balls. Whatever you do, don't ever let them rub it on your pussy."
Sound advice.
Yet another way to have fun with temperature play is through the use of glass dildos, which you can heat up or cool down. I first experienced a glass dildo during the Sex Toy Olympics, an event I created along with my friend Erin while I was working as a sex columnist. Erin had gotten a job as a sex toy reviewer and she'd been given so many toys, she had to outsource them to me. Many of these toys were glass dildos. Erin put the prettiest glass dildo, which featured a kaleidoscopic image of a flower, in the freezer.
"Don't forget it's in there," I warned her. "I don't think my roommate wants to discover that when he reaches for frozen tamales." When we finally pulled the dildo out of the freezer and popped it in my biscuit, it was too cold, causing the tongue-to-frozen-flag pole effect. That's when I learned you should cool your glass dildo with cold or ice water instead of placing it in the freezer.
Conversely, you should warm your glass dildo with warm or hot water right out of the tap for a few minutes. Using hot water ensures that the piece is equally warmed whereas microwaving your faux phallus can cause hot spots that can burn. If you've ever nuked a Mama Celeste pizza and bitten into it too soon, you know what I'm talking about. And there is absolutely no way you want that pizza-burn-on-the-roof-of-your-mouth sensation replicated within your vag or anus.