articles and tutorials
Theory and practice of BDSM
Pain, punishment and torment in BDSM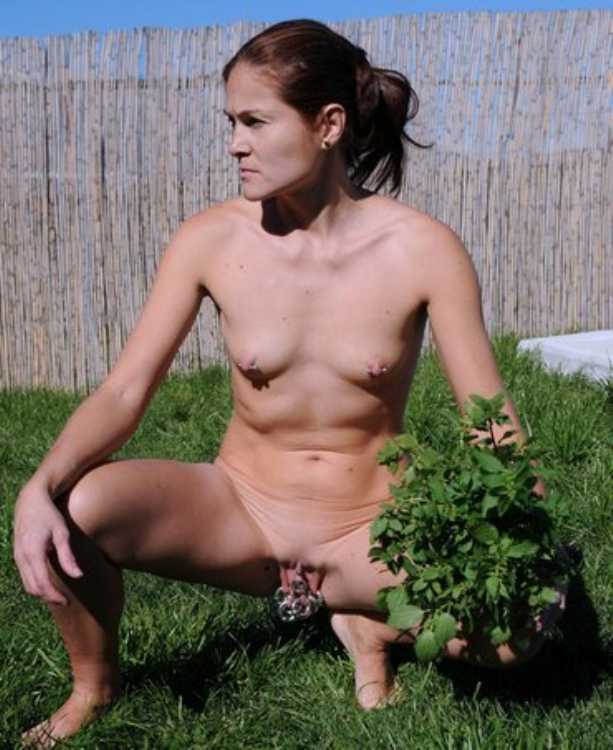 I'm going to be perfectly honest here. I didn't even know a thing called sado-botany existed until I started researching this book. I'm including it in this section because if you've ever been rubbed with stinging nettles, you know that shit burns.
Stinging Nettles
The first time I endured this form of temperature play was in Bath, England, where I was attending a wedding with a lover who had a wonderful kinky side. As he and I walked around the lush, green grounds of the farm where the wedding was taking place, he pointed out the various types of butterflies and plants we passed. It was like being on a date with Richard Attenborough.
"Do you know what stinging nettles are?" he asked, plucking a plant from the ground.
"No."
"If you rub them on your skin, they sting," he said. "Here, hold out your arm. This is very cruel. People would probably get angry if they knew I were going to do this."
I held out my arm. (Thank God he never asked me to try heroin; I probably would've done it.) He rubbed the stinging nettle onto my arm.
"Oh man, it really stings. How long does it sting for?" I asked. It actually felt very much like hot wax.
"A while. We just need to find some dock leaves. There's one. It's been eaten away by caterpillars."
He plucked the dock leaf and rubbed it on my arm. Immediately the stinging stopped.
"When I was a kid, we used to chase each other with stinging nettles," he added.
After my experience in Bath, I tried to do a little research on stinging nettles, but all I could find was an episode of Dr. Oz where he said they could help treat seasonal allergies. I had no idea people were getting off on them. Yet, while researching temperature play, there it was: people actively using nettles as an instrument of erotic torment.
According to my research, nettles are best used in a gentle stroking or dabbing action, which will cause the "hairs" of the nettle (the tiny needle-like things on them) that come into contact with the recipient's skin to do the "stinging." Nettles are light enough to use for flogging, but be sure to check for allergies, as plant matter can be unpredictable. Most bodily areas are suitable for nettle play, but keep away from the face, of course, and careful with the penis, vaginal area, and anus.
Just when I thought I'd learned all there was to know about sado-botany, I uncovered more!