The Practical Side of Romantic BDSM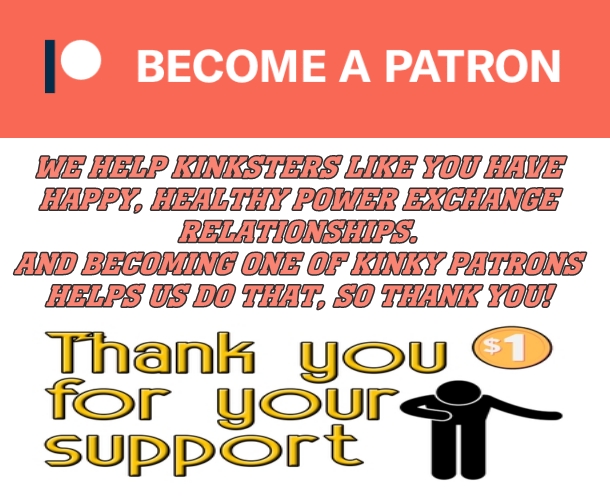 articles and tutorials
Theory and practice of female domination
The BDSM experience is a freeing one, and it feels so good to shed our inhibitions and defy more sexual conventions! But I don't think we should leave the courtesies on the floor with his clothes. After the warrior has been merged into the poet's world, you will find that some things remain constant. One of these is the basic rights of any relationship, the foundation on which the relationship is built. I'm writing them down because it seems that all too often the rights of one are trampled or muddied by the perceived rights of the other. Sometimes these rights are just overlooked: other times, the other party feels that these rights apply only to him and not to you. Some think that their rights are more important than another's. Some people simply have no concept of others having any rights at all. Sometimes, both parties have strong but very different concepts about rights. After much research on what my peers considered to be the basic rights of a relationship, I have boiled it all down to this:
The Basic Rights of a Relationship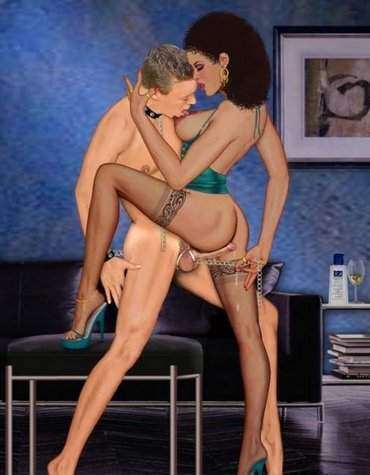 Everyone has the right to pursue and enjoy peace and harmony. Each of us has the right to feel stable and secure, and the right to live free of blame and false accusation. Each has the right to his or her own emotions and point of view, even if, and especially if, they are different from others. We have the right to live free from emotional and physical abuse, or threats of it, to live free from outbursts of rage or hostility, and free from rides on another's emotional roller coaster. You have a right to privacy, and the right to give and withdraw your consent when the circumstances change. We each have the right to live free from fear and belittlement, and the right not to be called by a degrading name.
Wouldn't it be nice if respect for the rights of others was inbred, and not something to be taught, learned, or donned like a coat? And wouldn't it be sweet to include the niceties like the "right to a courteous response"? Or how about the "right to a sincere apology for offensive behavior"? Here's one I like: the "right to receive encouragement and earn respect." Even better: the "right to have that guy's seat on the subway." I always give up my seat to senior citizens or pregnant women! Once, and only once, I got up too soon and this male person swung into the seat before the pregnant woman could gel there. He didn't get away with that! I ordered him out of the seat by asking him if he was proud of having "beat" a pregnant woman out of a seat. He got up real fast and, get this, the guy sitting next to him was so embarrassed that he got up and gave me his seat. If only half the men I encounter were half the man I am....
It's Big Brother!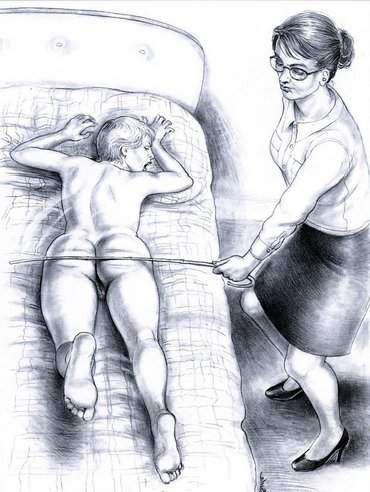 What should you do if one unfortunate day your play gets a little loo loud and the neighbors call the police? What should you do if you are pulled over by the police while you are driving and you have a bagful of toys in the trunk? For those of us in the scene, these are two of the worst things that could happen to us. and either one can lead to serious repercussions. If you find yourself hasing to deal with police officers, here are some suggestions to guide your behavior.
Whether at home or driving, stay calm. Easier said than done. But if you have to, chant to yourself, "Fear is the mind killer, I will face my fear and let it pass through me," or whatever, but do stay calm. Be polite and courteous, and also respectful. Not obsequious, but respectful. Use your common sense; a polite sense of humor is okay but don't crack jokes or make remarks under your breath. Definitely do not present a bad attitude. Regarding statements or comments: You have the right to remain silent. This is a constitutional right, and silence also protects you from unwittingly incriminating yourself. If you do decide to say something, be honest and careful in what you say. Use plain and simple language and make sure your statement is easy to understand.
If some version of Big Brother comes calling at your door, make every attempt to handle "it" outside or at the door. If the local law enforcers wish to enter your home but do not have a properly made-out warrant, you do not have to allow a "consent search," as in "mind if we come in and look around?" or a voluntary entry, in which you somehow invite them in. Once, one of the two cops responding to a noise complaint asked my friend to use her phone. She asked him to wait a minute, went back in the house, closed and locked the door behind her, and returned to the front steps with a portable phone and offered it to him. He declined to use it; after all, it was just a cop ruse to get into her house. If the officer demands to enter, voice your objection in a loud and clear voice (if you live in an apartment building, maybe someone will hear you). Then stand aside. Do not attempt to block the officer's entry.
If you think you are too hot-headed or high-strung to speak with the police, ask your partner to speak with them. If the police have come on a "domestic disturbance" call, they will want to see both of you together. The two of you looking happy and sex tousled at the door will go a long way to prevent entry into your home. Keep in mind the things that make romantic BDSM different from abuse. If you are going to a play party and are bringing your toys, pack them in a satchel or bag that zips or locks closed (not shopping bags, which things spill out of), and make sure nothing is escaping from the bag. Stow the bag in your trunk. If you are stopped, do not consent to a search. If you are arrested, do not make any statements, and ask for an attorney right away.
Your Kit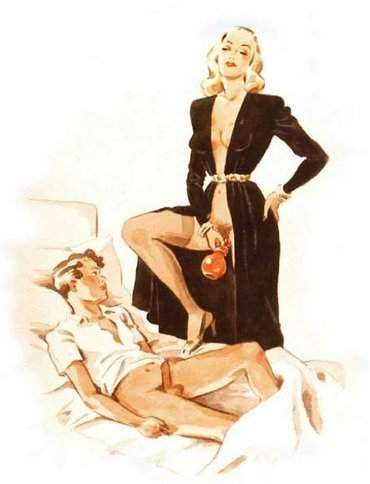 Later on, you will read about "starter kits" for different scenes. But this is the very first starter kit of all: your first-aid kit. Since you will buy all of these items separately, buy something in which you can store them all together so you don't have to search the house for this and that while your partner is in distress.
Latex gloves (for obvious reasons)
Proper lubricant for latex (ditto)
Condoms and/or dental dams (ditto)
Antibiotic ointment, arnica cream, and/or aloe vera lotion (for cuts)
Gauze and bandages/Band-Aids (for obvious reasons)
Surgical scissors (for quick and safe release from bondage)
Nonaspirin pain reliever (if there is bleeding), and aspirin (for pulled muscles, muscle aches, and headaches)
Hydrogen peroxide (to sterilize wounds)
Ice pack (to reduce certain kinds of swelling)
Smelling salts (in case he faints)
Juice/water/sports drink (to keep both of you hydrated)
Keep in mind that when you phone for an ambulance, the police will likely show up, too. Make sure the "injured party" is as safe and comfortable as you can make him, then clear away the things you don't want the police to find.
Our activities are intense and that is part of the reason we like them. But they shouldn't cause anything other than temporary "damage" or put you in an emotional or physical state that neither of you wishes to be in, or that you don't enjoy. A lot of people still think that BDSM is sick, wrong, and should be outlawed. I have responded to that stereotypical attitude by writing books for my sisters in dominance to enjoy and to help overcome some of the prejudices of outsiders. I am proud of who and what I am, and take pride in my skills as a domina and my works as an author. I am also a mean, meat-eating, cigarette-smoking, fur-wearing, sun-loving MF! And I will not tolerate any guff about it, from anyone. Above all, "to thine own self be true..."