Training doggystyle - puppy slave training lessons, some theories
articles and tutorials
BDSM Mix
Slave training lessons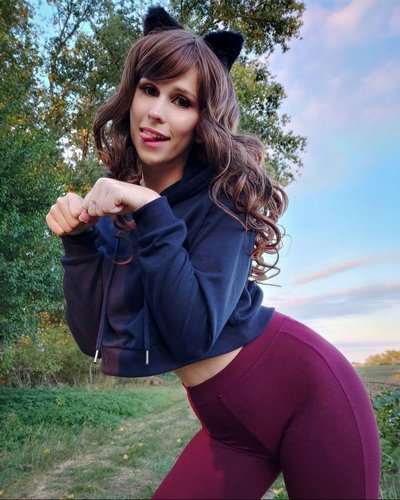 How this article came to be
Lord Koi and I have a basset hound puppy. Notoriously known as stubborn and lazy dogs. Sound like bad traits for a sub? :) So there we were, in the middle of working on slave training and we have a "bad" dog.
We researched, bought books and set forth training our stubborn hound. While reading we noticed a lot of principals that can be applied rather smartly to slave training.
We often joked about the similarities slave and dog training. While I hope this article is very informative, I also hope a smile creeps onto your face when you think how similar the two can be. Lord Koi and I are big animal lovers and hope this article does not offend. We hope that no one excersizes any cruety towards animals.
Lesson One: Setting up the Basics
Where may they sleep?
Where may they eat?
With what may they eat?
Where may they hang out?
Where may they relieve themself?
With the exception of the later one for some couples, these are similar to questions that come into your head when training a slave.
Do you want your slave to have a cage, should they always sleep on the bed, etc... IMO makingything a privledge can allow your slave to feel their position. Never sitting at the table, never sitting in a chair, etc.. during slave training can further show your sub where they can be.
Lesson Two: Deciding the Rules
Do you want to allow your slave on furniture?
Are they allowed on the bed?
Are they allowed to beg?
These should be agreed upon from the start, changing rules is a hard task.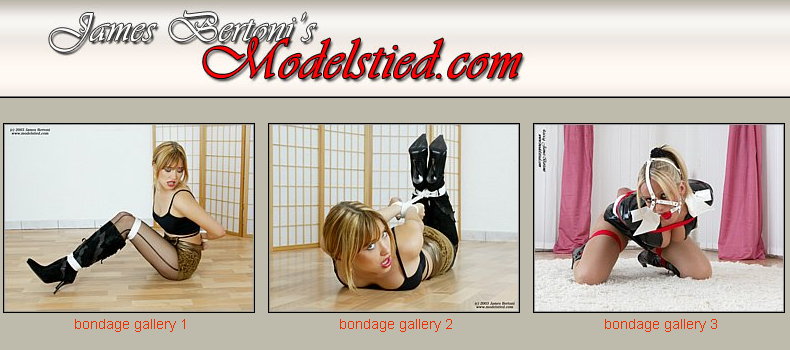 Lesson Three: Establishing the bond
The bond between a Master and his slave is very important. The slave will come to rely on the Master for descions, and their health at times. For dogs, the key ingredient to bonding is time. For slaves, the two keys are time and trust. Trust emcompassing honesty, being attuned to emotions and their safety.
Lesson Four: Be your slave's leader
Quoted from a dog book, "Your puppy needs a leader, You, as the leader, are always fair, never asking anything that the puppy is unable to give. Praise, corrections and commands will be given as needed, in a spirit of fairness. The leader is firm when needed but is always affectionate and loving. The leader always demarnds respect."
Sound amazing like what a Dom/Trainer needs to be?
Here the dog book continues, "If you are not your puppy's leader, you will not be respected. In dog's terms, a dog that is not respected is considered weak and low in the pecking order."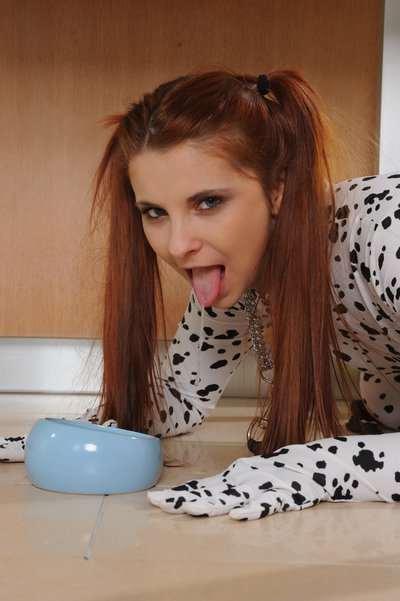 The concept of "free training"
Free training is simply praising a slave when they do something right without telling them to do so. For example when the dog uses the restroom in the right place, the Owner sees and praises him.
Without knowing this was a dog technique, Lord Koi ultizied this technique often with me. A good example for a slave is Lord Koi goes to pick up dinner, he does not tell me to set the table and have all what we need ready, but I did so anyways. He comes home and automatically says "Good girl".
This lets the slave have some flexibility in serving. Relieving the Dom from an Dom Order - slave follow - another Dom order - slave does repition that can bore slave training.
Puppy examples of ways to be a Dominant
These simple examples can really be a good place to start when planning your daily rituals and rules.
- Always eat first, then feed your puppy
- Go through doors first
- Daily rituals are important
- Stand over your puppy in a dominant position
- Give her permission to do things
- Don't pet your puppy everytime she asks for petting
A few final words
We hope this article encourages you to expand your horizons on for training. A good puppy training book is an excellent addition to your s&m; library, not only for people interested in human pet play, but everyone.
Let me leave you with this excellent quote:
"Dog training is not something you DO to your dog - it is something you and your dog DO TOGETHER. You and your dog will both be learning."