Slave training lessons - anal, toilet, sex
Lots of information of training a slave. Including historical and other sources.
This is not a slave training manual; therefore detailed procedures in training are only lightly discussed. It is intended to encourage thought about theoretical concepts for training as opposed to detailing actual procedures.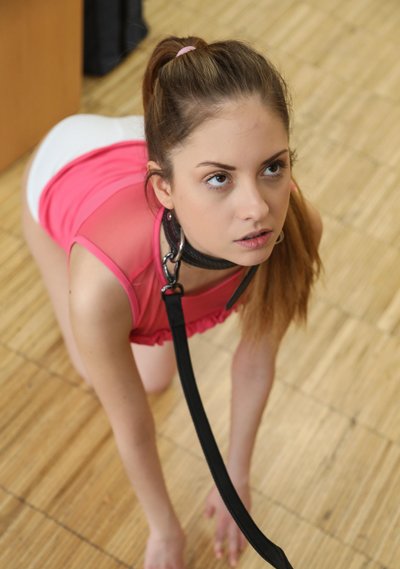 As a BDSM Couple going through training a slave, we dug in and searched for any available resource and guide on tips and help on how to succesfully train a slave.
In this section, we offer slave training help from a number of sources. We hope to fill this section with historical, practical and informative articles on ways to train a slave.
Position training: process of teaching the submissive to assume certain positions on command.
Advanced techniques: techniques that require special training from an experienced teacher.
Animal play: the practice of acting (or treating someone) like an animal (e.g.. a pony) or pampered pet (e.g., lap dog) for erotic enjoyment or training, "bathtub fantasies": fantasies that fall into the realm of really hot to think about but best left in the mind.
How to train a submissive
An article that is truly a must read for submissives, Doms and most especially Trainers!
Training doggystyle - puppy slave training lessons
While having to train our stubborn basset hound, we found that dog training is a great resource for training a slave. Practical suggestions and also some theories on training included.
The Master's role in training
Consequences of bad behavior
Orgasm Control
Rope Bottoming Beyond Play