articles and tutorials
shibari and Japanese Bondage
Traditional Japanese rope bondage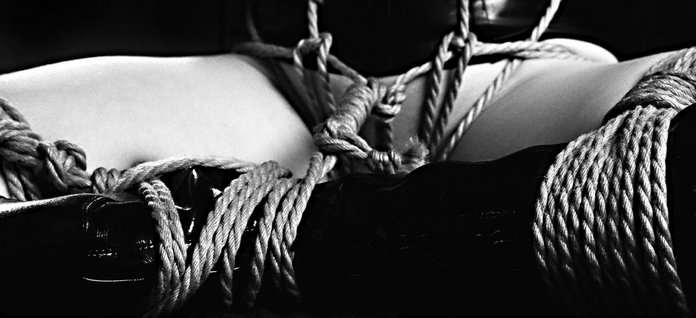 I have heard 100's of different activities people do with bondage, and I want to more clearly categorize them. I came up with 5 major schools that I could classify into these major schools. Now, an activity could be in more than one school at the same time, and you can use more than one school in the same session. There may be more, but these are what I came up with.
1. Artistic (for art, photography, etc)
2. Torture/Interrogation (hojojustu)
3. Erotic Bondage (Kinbaku-bi, this would include sex)
4. Sexual humiliation (kinbaku-bi, seen most in Japanese photography)
5. Restraint (hojojustu, Most commonly seen in Western bondage photography)
6. Meditation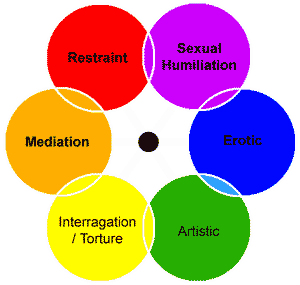 Levels of Bondage.
1) implied bondage - immobilisation by suggestion or command but no use of physical materials.
2) symbolic bondage - use of physical materials for appearance or symbolism, but with restraint or immobilisation low or not intented.
3) structural bondage - the bondage is achieving some physical purpose but not necessarily restraint or immobilisation.
4) effective bondage - escape resistant restraint or immobilisation is the major factor, although appearance, symbolism and other physical purpose may also be intended.
5) applied bondage - including furniture, fixtures, equipment and fittings etc. anything not classed as 'toys' in the bondage.
6) absolute bondage - if you can't escape it, it's absolute enough for this term, that's the main intent anything else is a bonus.