Hojojutsu Finger Tie bondage technique
articles and tutorials
shibari and Japanese Bondage
Traditional Japanese rope bondage
At Shibaricon 2004, I had the pleasure of meeting Mistress Suzanne (the sexy sadist). She had a Japanese Hojojutsu book, Zukai Hojojutsu, that had drawings of many Hojojutsu ties. On page 73 of the book is an interesting finger tie. The drawing is a bit unclear, and many of the folks at Shibaricon 2004, including Mistress Suzanne, Lochai, Master Jack, and MorTis, were trying to figure out how to tie it.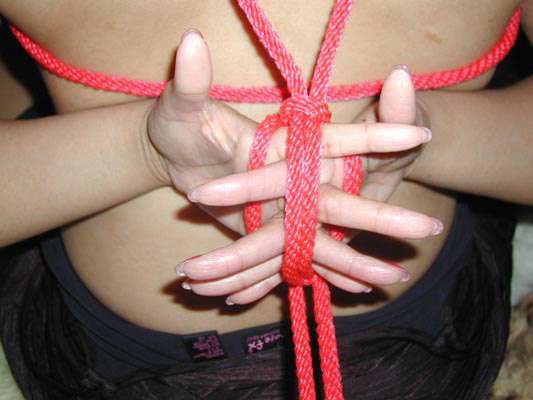 I think I have figured it out. This tutorial will explain how I believe it is tied.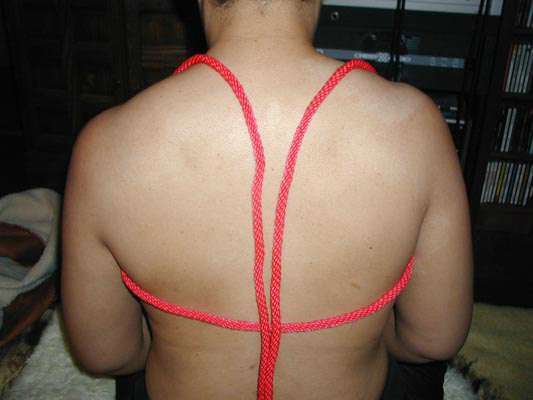 Although the Hojojutsu ties in books all start with a rope around the neck, this is too harsh and injury-prone for play. Instead, we start by centering a length of rope at the back, at shoulder-blade level, running it to the front under the armpits, then over the shoulders and down the back. This provides the same rope orientation, without the danger to our captive.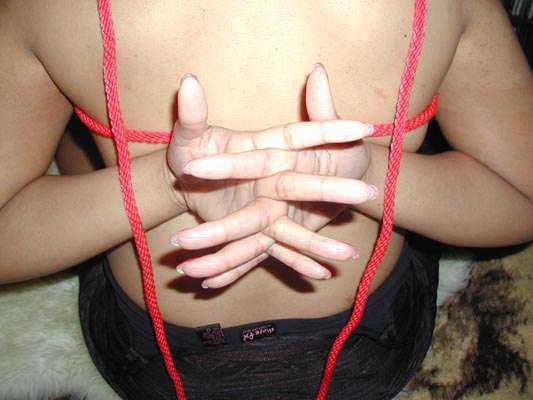 Have your captive put her hands behind her back, with the palms facing behind her, and intertwine her fingers. She should remove any rings, and push her hands as far together as she can. The tie works best when the knuckles at the base of the fingers are interlocked.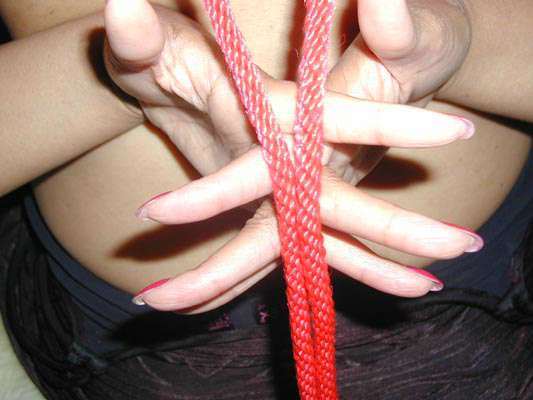 Take the doubled rope, and run it over the interlocked fingers.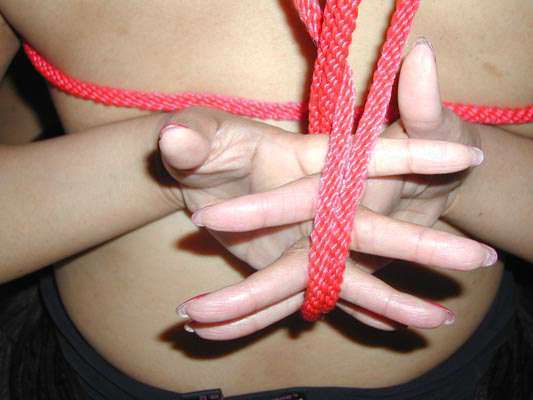 Now take the rope up behind the hands, coming out to the left of the down rope.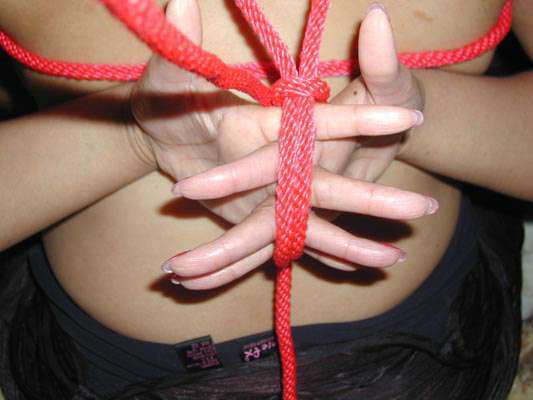 Take the rightmost strand of the up rope and bring it over the down rope, and down behind the hands.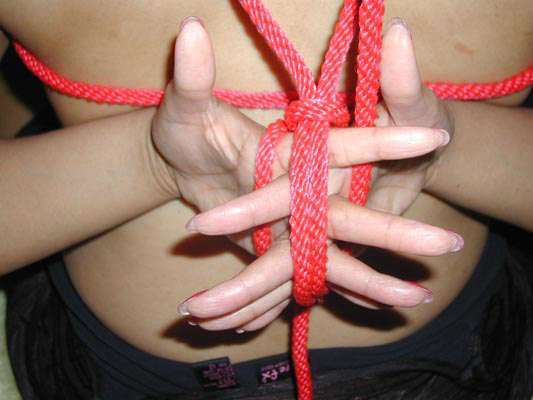 Take the other strand of the up rope and bring it counter-clockwise around the outside of the interlocked fingers and back up.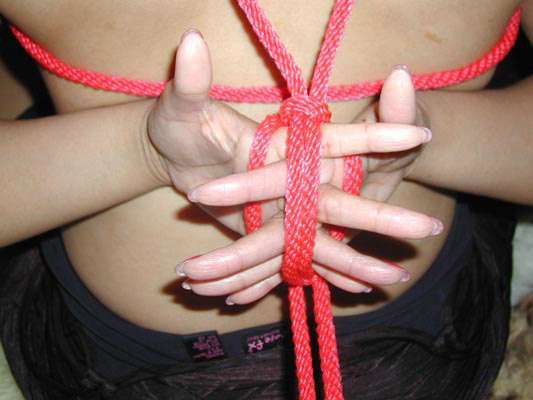 Bring the end over the hands and back down behind them. Like many Hojojutsu ties, this does not end in a knot. Instead, it depends on the captor pulling on the ends of the rope to keep it tight enough. If your captive starts trying to get her fingers loose, you can just pull harder to lock them in place.