Seated Chair Tie - bondage tutorial
articles and tutorials
Basic Bondage
Bondage positions list
A useful application of the Rope Shackle, the Seated Chair Tie is an excellent restraint for interrogation scenes and extended play with a partner who prefers to "sit out" a good time. It's also a great way to restrain a male partner in a seated position for sex. The Dominant partner can straddle or sit upon the partner and maintain total control. Designed for both comfort and restraint, this tie makes the most out of a simple chair with front and rear leg bracing.
Rope length: Two 20 to 30 feet lengths
Rope diameter: 3/8 inch to 7/16 inch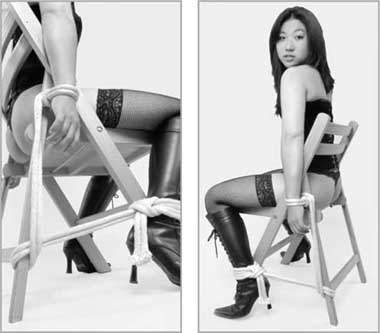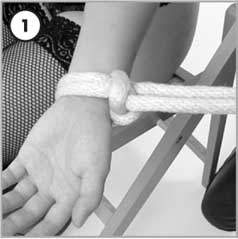 Begin the piece by first tying a Rope Shackle on each of your partner's wrists.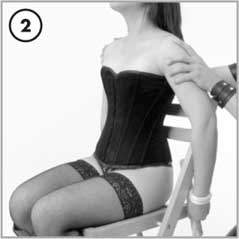 Make sure your partner's shoulders are centered and level with the top of the chair. (Otherwise you may tie him or her into a lopsided position.)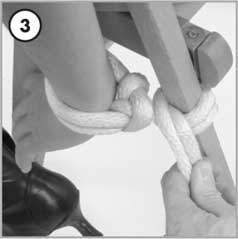 Wrap the loose ends of the Rope Shackle around the rear leg of the chair. First wrap around the outside, then the inside, and finally out over itself and down.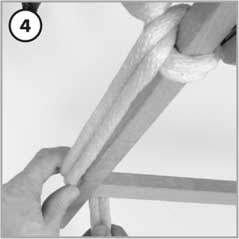 Now bring the loose ends down the length of the back leg until you're beneath the rear leg brace. Wrap the loose rope ends around the inside of the back leg of the chair…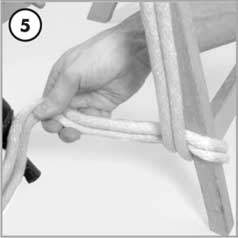 around the outside of the leg and in front of itself.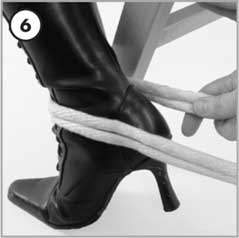 With your partner's legs split and parallel to the front legs of the chair, wrap the loose ends of the rope around the outside and then inside of the ankles.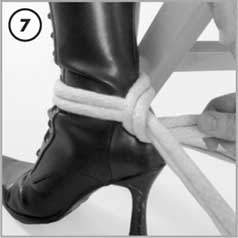 Bring the loose ends around the back of the ankle, then over the ropes and back under and around them.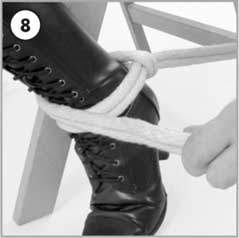 Wrap the ropes back around to the front of the ankle. Then wrap them around to the back of the ankle.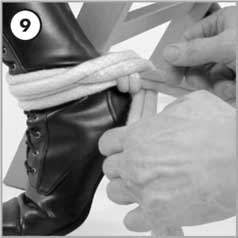 Wrap the loose ends over and under themselves…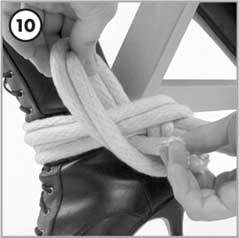 then bring the ends through the loop you just created.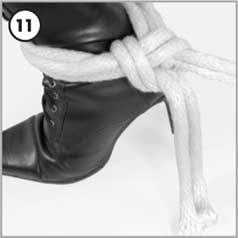 Cinch the loose rope ends down tightly to secure.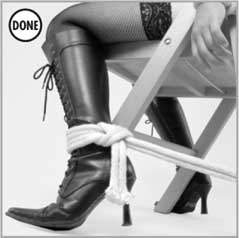 Repeat these steps on the other side of the chair for your partner's other wrist and ankle. Then your partner will be sitting pretty!