Self bondage drawings, art and hentai pictures
Free porn pictures galleries
Self bondage pictures galleries
On kneel self bondage art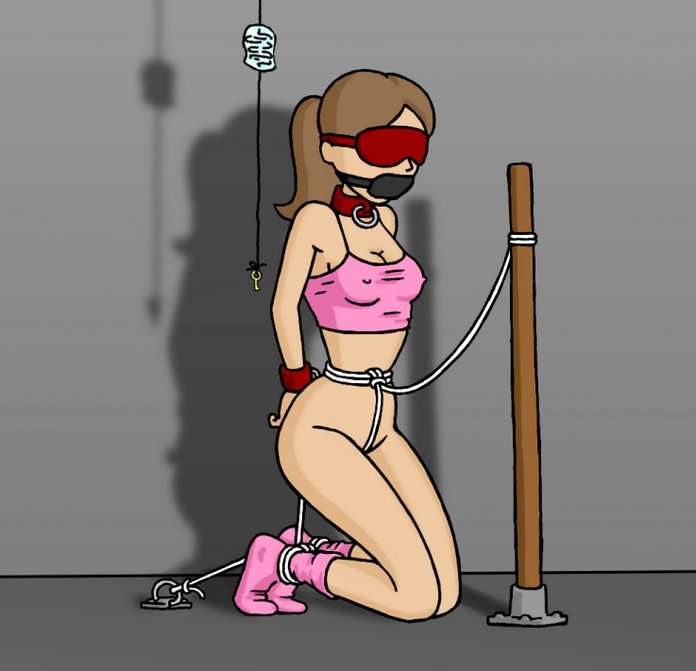 To relieve the pressure from her pussy, she tries to lift her body as far as possible, but she had made sure that she can't rise very much. Soon her thighs will get tired and she'll have to sit on her legs again, pulling the crotchrope tight. The blindfold blocks her vision completely, so she has no idea how much longer she will have to wait until the ice melts and the key is released.
Chair self bondage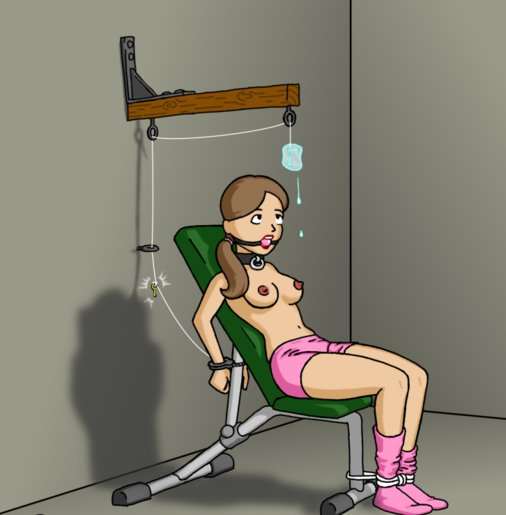 Friday afteroon. Finally, another week of college lectures finished. Paula was back in the basement, putting her fitness bench to work. Slightly different than her friends would, probably. So there she was again, tied and cuffed to the bench. The release key was tied to a string. One end of the string was connected to her handcuffs, the other end was frozen in a block of ice. She would not be able to pull the string through the eyebolts until the ice had melted completely. Until then, all she could do was to watch the ice hanging right in front of her eyes and the drops of cold water falling onto her belly and her fitness shorts.
Self bondage hentai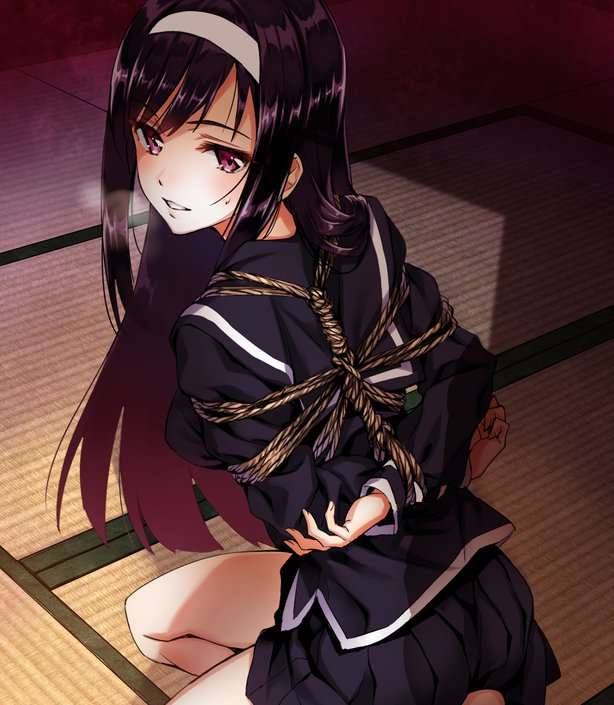 Hey, baby. Um, this is a little awkward.
I've been doing a little selfbondage. Normally, I'm able to get out of them, but I guess I did too good of a job.
You're getting a little excited, babe. Is seeing your girlfriend unable to get out of her restraints turning you on? I know it's turning me on.
I'd be helpless and unable to stop your hands from groping and caressing me. Your tongue would probe my mouth as you tease my pussy.
You'd whisper in my ear to cum for you. I kiss you passionately while I orgasm. After that, you hug me and say how much you love me.
Isn't that just romantic, sweetheart?
Self bondage sybian orgasm count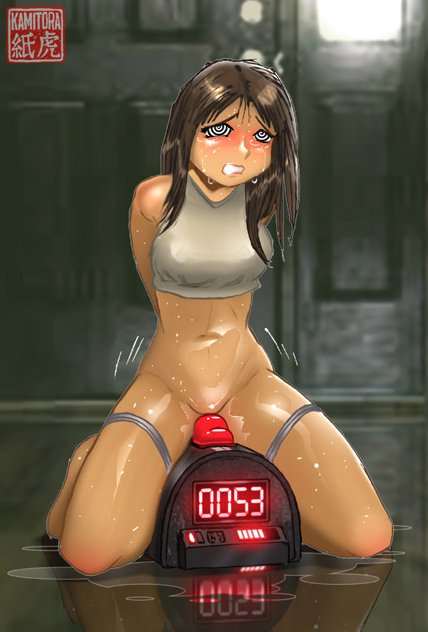 "ooohhH G-G-G-GOD!! y-y-y-Y-YESS!!!!"
As her body gave into another screaming orgasm the counter gave another beep and the counter rolled over to 50... 50 mind blowing orgasms. Of course Sarah had lost count hours ago.
She moaned and panted, trying to catch her breath during the brief moments before the device activated again. She didn't want to open her eyes she knew the spiral was there, spinning... boring into her mind... the spiral... the voices... the pleasure... it was all part of some sort of insidious plot... but she was so tired... and the voices told her that she would be aloud to sleep if she just watched the spiral... watched... and listened... and felt the PLEASURE...
The slight vibration in the machine told her it was time again... and soon she was being brought to the edge of orgasm only this time... right before she came the device shut itself off. She wined in desperation she was so hot and homy... the vibration started again... and once again right before she came it stopped.
The voices started to whisper again, telling her that she wouldn't be aloud to cum unless she watched the spiral... She didn't want too but... she had to cum so badly... so she opened her eyes and lost herself in the spiral...
"Oh GOD.I'm CUMMING..."
*Beep*...51...
"Mmmmm...Yesss....YESSS..."
*Beep*...52...
"Oh...! I'm Cumming..."
*Beep*...53...
Pear of Agony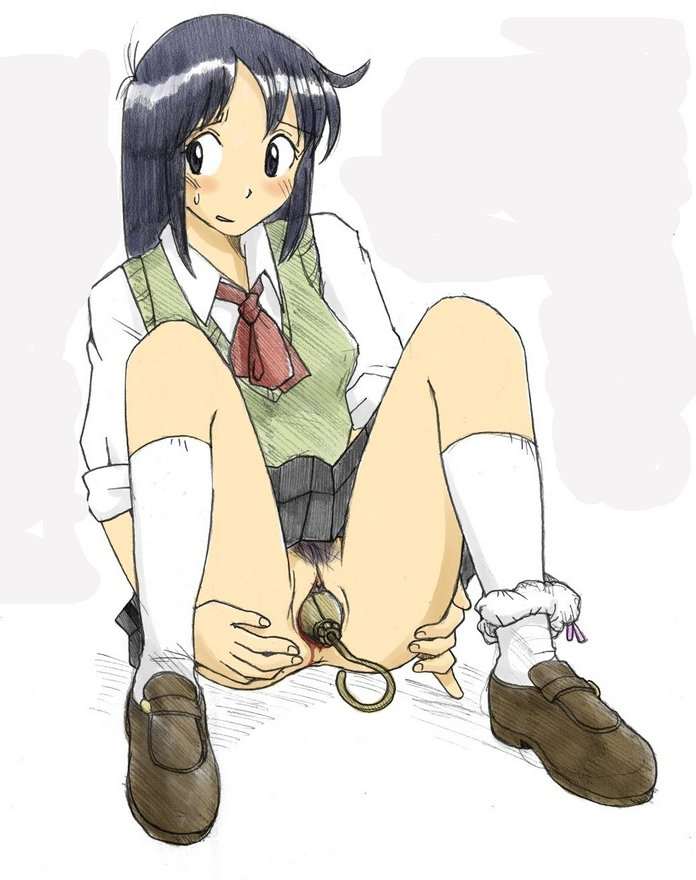 But the real trick comes now: If you turn the spring that sticks out at the front the pear actually expands in her body. She inserted it into her vagina herself, but the turning of the spring is left to her classmates. Yazawa-san is tied to a stand such that she cannot get off by herself and her precious parts are stretched more and more....
Because they could not show genitals and building the thing itself was too hard, they could not show this device off at the cultural festival. But at ths museum they have of course one that can actually be used.
The one trying it is yazawa-san, who already has experience with boys.
Nevertheless, it is hard for her to insert the pear. The device might be a little too much for her vagina
Self bondage drawings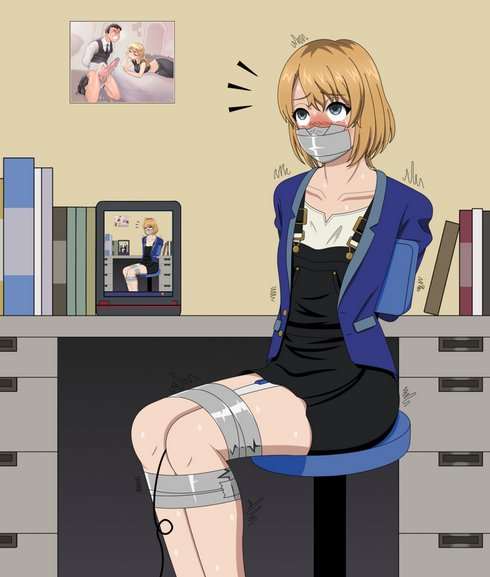 Marina had gotten an order by her online Master Vinnie to restrain herself to her office chair with a vibrator attached to her pussy at full intensity and her mouth and nose taped over so she couldn't breathe then stay in the bondage until she came or was about to pass out.
She got a bit upset because he knew how much she hated breathplay. But she was loyal so she prepared the rope and tape and her most powerful vibrator. She tied the rope into a cuff tie and tied it to the back of the chair before setting up a camera with a tripod. The camera would broadcast to a video maker on her computer so she could easily send it to Master Vinnie right away. As a bit of a sassy clapback she wore a casual outfit. He didn't specify not to.
She then started recording and sat in the chair. She started by taping her feet together, then she placed the vibrator in her lap and taped her knees together in a way that also secured the vibrator in place. The then taped the whole bottom of her face but left a hole for her mouth for one last deep breath before she taped over the hole. She then turned the vibrator to full intensity and secured her hands behind her back in a pair of handcuffs that were secured to the back of the chair. The key was tied to her wrist so she couldn't lose it.
She then sat back and immediately realized that she actually couldn't breathe. She tried her best to exhale but the air refused to leave her. She tried to inhale but that didn't work either. She knew she had the situation under control but panic struck her and her heart rate used up what little air she had very quickly. Meanwhile the vibrator was going ballistic in her crotch. She found herself gasping for nothing and sweating profusely as she neared completion and when she finally tipped over she came hard.
It was definitely the strongest orgasm she's ever had. And to think depriving herself of air was all she had to do. But now it was time to get out of this situation and she grabbed the key to unlock the cuffs. But with all the adrenaline from literally suffocating along with the euphoric agony of post orgasm torture it was almost impossible to get the key in. she screamed in desperation as her sight grew bleak and struggled to unlock her cuffs. She just barely managed to get free and rip that infernal tape off of her face before blacking out. And just laid there panting like she'd ran an Olympic marathon. She turned off the vibrator and felt her whole body pulsate with a pleasant warmth, "my god" she thought to herself, "that was amazing"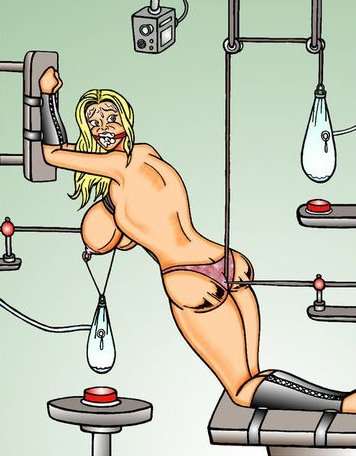 MARIE KEPT BEGGING FOR MERCY AS THE SLOW DROPS OF WATER CONTINUED TO DROP .. DROP .. DROP .. SO SLOWLY .. IT WAS MADOCNING AND POOR MARIE WAS ALMOST IN TEARS AS THE TIGHT ROPES THAT SQUEEZED AROUND HER FULL LUSH BREASTS WERE BAD ENOUGH WITH THE HORRID PINCHING NIPPLE CLAMPS BITTING HARD AS WELL!.. BUT THE WROST WAS STILL TO COME IN TIME.. EVER SLOW, TORTURING TIME FOR THE WATER BAGS TO FILL MORE TO BECOMING SOOO HEAVY.. ANO DESPITE MARIE'S PANIC MOMENTS OF HER SEXY BOUND BODY THRASHING AND TWISTING TO ESCAPE. HER BARE TITS HEAVING AND BOUNCING WILDLY! .. STILL . SHE COULD ONLY MOAN ANO WATCH AND FEEL THE AGONY OF THE WATER BAGS THAT PULLED HARDER ON HER NIPPLES ANO PULLED UP ROUGHER INSIDE HER TENDER PUSSY I.. DROP .. DROP .. DROP .. MARIE'S NAKED FORM TREMBLED AT THE PROMISE'S MADE THAT THE SILK PANTIES THAT STUFFED FULL AND FIRM IN HER MOUTH TO CHEW AND SUCK ON, WOULD BE REPLACED IN TIME. TO GAG HER. BY THE PANTIES SHE WORE NOW.. BUT ONLY LATER. WHEN THOSE PANTIES WERE CUM SOAKED BETWEEN THE TIGHT PUSSY ROPE PULLING STRONGER AND HARDER .. AND .. AFTER BOTH HER SWEET TENDER ASS AND JIGGLING MOUNDS HAD BEEN WELT. AND TRULY BEATEN BY THE AUTO SWITCHING WHIPS!.. ALL IT WOULD TAKE IS FOR THE WATER BAGS TO GROW HEAVY ENOUGH TO TOUCH DOWN ON THE BRIGHT RED BUTTONS .. ONE WEIGHTED BIT OF PREASURE AND .. - CLICK " THE SPINNING HARSH LASHES WOULD BLAZE AWAY ON MARIE'S BUCKING MAD TITS AND TAIL! STRIPPING THEM BOTH WELL TO FORCE POOR MARIE TO STRUGGLE INSANELY, WHICH WOULD ALSO JAR THE HEAVY WATER BAGS TO PULL HARDER STILL IN TWISTING TIGHT INSIDE HER ANO TUGGING HER NIPPLES EVEN WORSE!..
NNNRRMMPPHH.. HOWLED MARIE INTO HER PANTIES GAG!.. SHE JUST COULDN'T BEAR THAT THOUGHT AS THE WATER COUNT1NED TO.. DROP .. DROP .
"ANJA ?.." - MARIE WALKED IN TO SEE HER ROOMATE STILL TAPPING AWAY ON HER KEYBOARD .. "- ARE YOU STILL WRITING THAT SICKO FETISH FICTION ? .. THAT STUFF IS TOO WEIRD FOR ME TO READ!" MARIE SAID WITH A SHUDDER. ANJA SMILLED .. " ACTUALLY , MAYBE YOU CAN HELP ME FIGURE OUT THE END.. BUT FIRST MARIE , I WANT TO SHOW YOU THIS WATER GADGET I MADE !"