Girls play self bondage with handcuffs pictures
Free porn pictures galleries
Self bondage pictures galleries
Schoolgirl strappado self bondage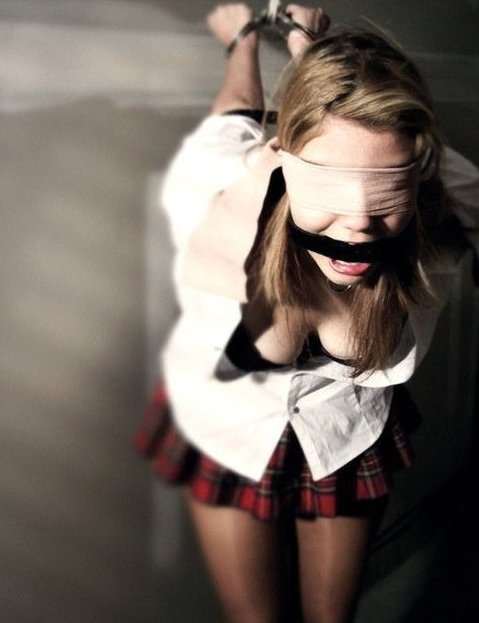 Jennifer figured she'd get In a quick self-bondage session, and be done with it...
She set up her handcuffs tied to a rope that went up and over the half-wall separating the kitchen from the living room. The other end went to a 5-gallon bucket of paint on the work table in the kitchen. She figured it would be the best thing to tie the rope to since they were getting their kitchen remodeled. This way. she would enjoy being anchored to something.
She stood in the living room and tied her ankles together.
Then she blindfolded herself and put her gag on. The cuffs were hanging down where she could grab them easily. She clipped one on, and then the other, all while holding the keys in her right hand.
She relaxed and was shuffling around a bit while enjoying her self bondage. She had just started to moan from her impending orgasm when she lost her balance and leaned forward too far. She shuffled forward and her arms went up slightly from the direction the rope was headed over the wall. Without warning, her movement managed to pull the bucket off the table and It crashed to the floor. This caused the rope to yank her arms back and up and she fell backwards against the living room wall. The strength of the rope kept her arms pointed skyward and actually prevented her from falling to her knees. She yelped behind her gag and struggled to get her footing back. Once she did, she realized she was up against the wall, and forced to stay bent over as her arms were held up behind her from the rope going over the wall. She tried pulling them down but couldn't. Realizing that the bucket had fallen and was now too heavy to lift on her own, she whimpered as the realization hit her.
In the comotion, she managed to drop the keys to her cuffs and was now hopelessly trapped In a strict strappado position with no one around to help her. No amount of struggling was helping her get free. The more she struggled though, the more the intense heat grew between her legs. It wasn't long before she came from the struggling and the helplessness of her situation.
As another orgasm began to grow, she heard the grandfather clock chime. 5 o'clock!
Her husband would be home any second and he had no idea of her love for hard self bondage. She heard his car pull in the driveway.
The anxiousness of having her secret discovered caused a huge orgasm just as the kitchen door opened...
cuffed to the tree self bondage pictures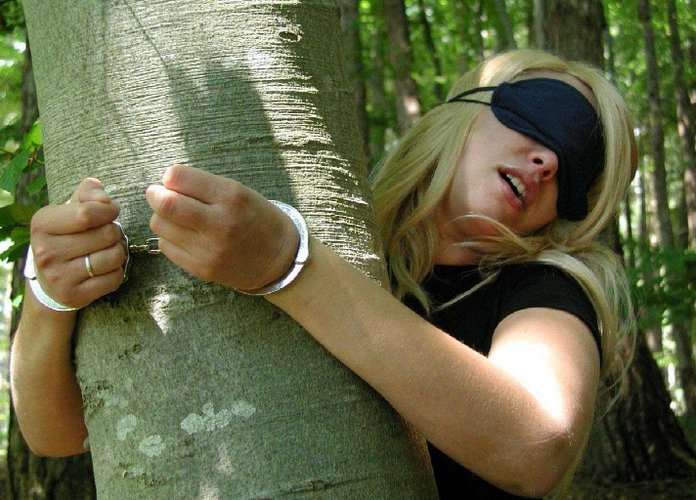 Janice wanted to try something new...
She was adventureous, but somewhat sane at the same time. She wanted to try being helpless oudoors but wanted to ease Into It. So she took her handcuffs and blindfold, and off she went to the secluded woods behind her home. As she stood there enjoying the feeling of being basically unable to escape, she accidentally dropped the keys. Unable to see where they were, she started to panic and in doing so, worked herself into a frenzy with her chest rubbing on the trunk of the tree, as well as being suddenly, truly, and helplessly bound to it.
But that all changed when she heard the footsteps approaching...
Ankle cuffs and self bondage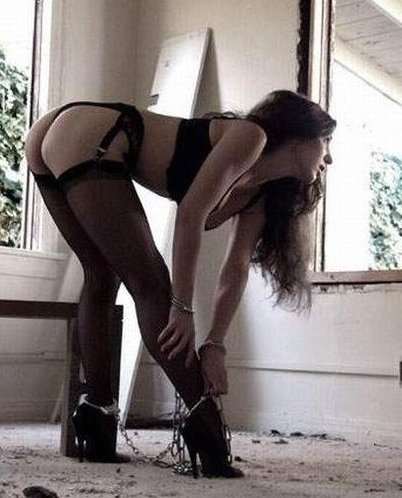 Just as she clicked the last cuff on her ankle, she heard the workers return...
Girl post tied with cuffs self bondage pics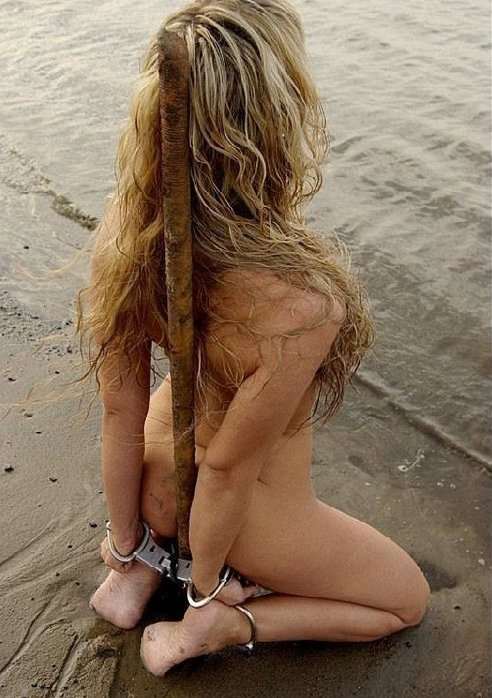 How could she have been so stupid...
She loved self-bondage...in any form. Ropes, chains, straps... if she could manage to get into it, she used it. Especially when her boyfriend wasn't around.
But she realized all too late that when you cuff yourself to a metal post just inches from the shoreline at 'low' tide, you'll have some problems to deal with at 'high' tide.
Her beach house was secluded.
She enjoyed the freedom that being alone brought her. Her many self bondage adventures went unnoticed as there was no one around for miles to intrude.
But it's that seclusion that is now proving to potentially be a factor in her demise.
And dropping the keys to the cuffs in the surf as the water washed up sealed her fate. She started praying that her boyfriend would show up...
Self bondage and hood for girl in leather collar and short dress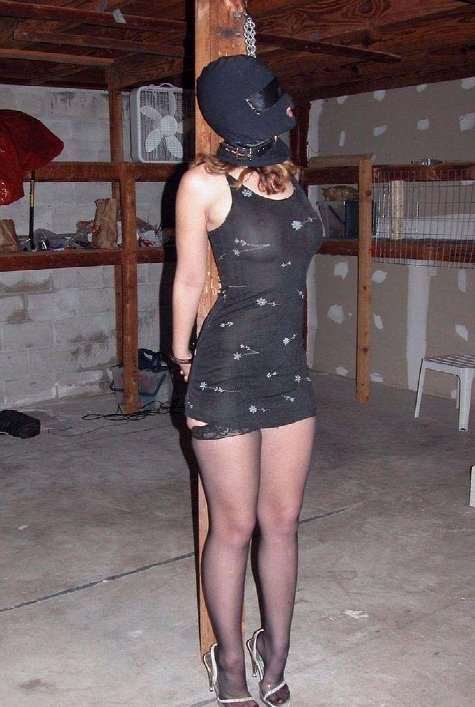 Andrea was a self-bondage fanatic...
She pushed herself more and more each time she tied herself up.
But it was her graduation to chains and cuffs that did her In.
She had used hoods before.
But once she attached the chain to the leather collar around her neck, and cuffed her wrists behind her back, there was no way she would reach the keys that she just stupidly dropped onto the floor.
She wasn't exactly dressed to remain in the cold basement.
So her nipples poked through the sheer fabric of her short dress. Half from the cool air, and half from excitement.
Balancing on her high heels was hard, but the chain pulling on her neck when she relaxed was even harder.
Her nipples ached. They needed to be played with. Her pussy juices ran down between her legs...signaling to anyone who noticed that she was ready for sex.
It was then that her boyfriend arrived upstairs. After calling out her name several times, he made his way down cellar and found his girl helplessly cuffed and chained to the post.
She tensed up when he ran his fingers between her legs. She started moaning instantly.
He decided to cancel their dinner plans. He'd be eating 'in' tonight...
Cuffs plus leather belts self bondage pictures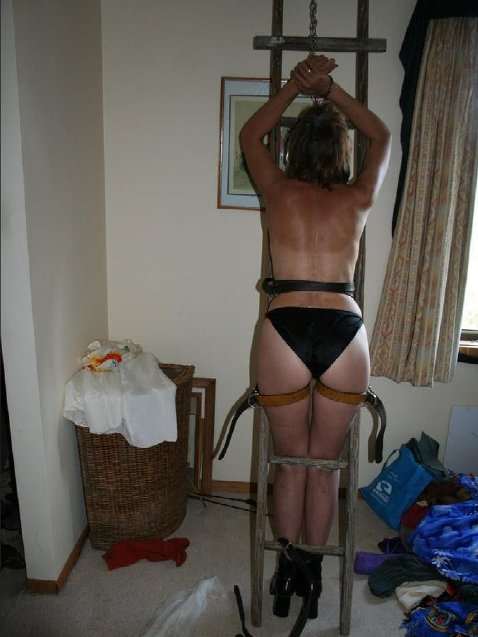 Mary Jo loved self bondage! So much so that when no one was around, she would tie herself up. Nothing too extreme, but enough to get her 'fix'.
She noticed her husband had left the ladder in their bedroom. She eyed the situation and figured she'd try tying herself to it. She got a hunk of chain and attached it to the top rung.
Then stripped down and made a belt loop and attached it to the bottom rung.
She slid in her bare feet through the loop and into her platform heels. They were too big to slip into the loop while wearing them.
Next she got 2 belts and strapped each leg to the sides of the ladder at her upper thighs. Followed by another belt around her waist and then to the nearest rung.
She was pretty much attached to that ladder so she slid in her gag and buckled it under her hair. She reached up and ran the cuffs through one of the links in the chain and slipped one side over her left wrist, then clicked the other one around her right.
As she stood there, bound and gagged to the ladder, she tried shifting her weight back and forth on her heels. Within a few minutes, she felt an orgasm growing from the tight belts holding her legs apart, and the friction of them rubbing so close to her wet pussy.
As she convulsed in her orgasm, she accidentally dropped the keys to her cuffs.
In panic mode, she struggled hard to maybe loosen the belts enough to where she could get her legs free and possibly maneuver the ladder down so her hands could reach the keys.
But it was no use. She was stuck standing tied to the ladder, gagged, and cuffed in place. Time passed slowly.
Her husband comes home early to find her securely tied to the ladder, and sweating from the struggling and the orgasms. Her eyes tell a story of a very worked up and horny woman.
He slowly pulls her panties down and whispers in her ear, "Looks like the back door needs some lubrication."
Cuffed and ball-gagged naked girl in high heels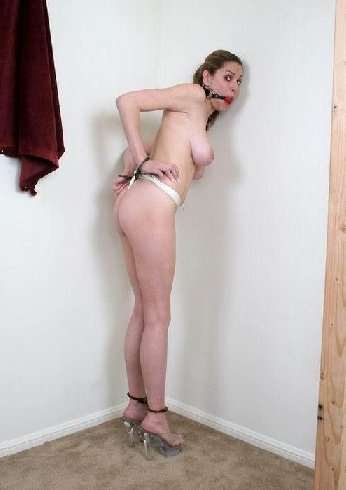 She got the cuffs as a gift...
What harm could it be to try them? They were surely toys, right?
She tied some rope around her waist and then down between her legs. Then added her ballgag. She slid one set around her ankles. Then ran the chain of the other pair underneath the ropes going down between her legs. Might as well have some fun while tied up, right?
Once she clicked them around her wrists, she realized that she hadn't seen any keys. As she started to tug on the cuffs, she made herself cum from pulling on the rope that was rubbing her pussy.
Her orgasms were intensified because of her self bondage and the sudden panic that she didn't have a way to escape.
Balancing on her high, platform stripper heels was hard enough. Trying to do all that while cumming made it harder.
But she was jolted back to reality as she heard her husband come home from work.
How was she going to explain this?
Did she even want to?...
Nipple clamps and handcuffs self-bondage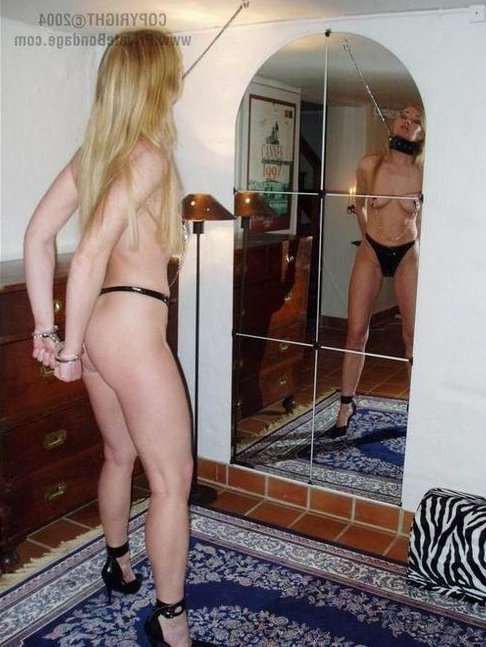 The girl followed his directions completely...
She stripped down to nothing but some sexy latex bikini bottoms. Then slipped on her sexy high heels that he had supplied for her. They had a wide leather strap that went around her ankles and locked onto them with a small padlock.
She then put on a small chain that the ends clipped onto each nipple. She suddenly felt a warmth growing between her legs as her nipples instantly got hard from the small clips attached to the chain.
She slipped on the handcuffs to one wrists and then walked over to where there was chain hanging down from the ceiling right in front of a mirror.
As directed, she clipped the chain to a link on her collar. She had room to move around, but just barely. Then she slipped the other wrist into the handcuffs and stood there.
If she had any second thoughts about this, it was too late to do anything about it. She expected him home any minute so she didn't worry.
But as the phone rang, and the answering machine picked up, she started to panic as it was her husband telling her he'd be a few hours late. A FEW HOURS!?!?!
As she danced around trying to find a way out of her captivity, the chain bounced and pulled on her nipples. Her orgasm was immediate and intense. Perched atop her high heels, chained to the ceiling, and unable to get free, she succumbed to the idee that she would be helplessly cuffed and chained until he got home.
As she looked at herself in the mirror, she lost count of her orgasms after that...