Orgasm Torture - Self bondage gone wrong stories
free porn stories
Self bondage gone wrong stories list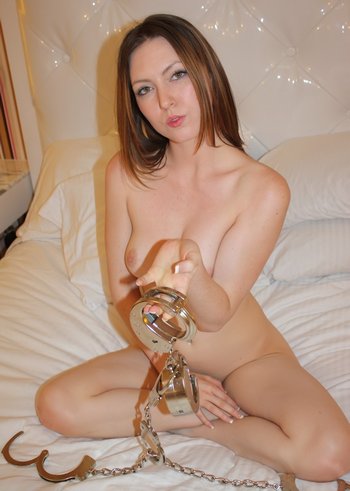 I was feeling very horny and stupid one night and thought it would be a good idea to see how many toys I could use at once.
I started with inserting two Lovence Lushes into my pussy followed by a large butt plug. Using some bondage tape I tied a magic wand to my leg pressed against the butt plug forcing it to say in. The next was another wand on my pussy. And finally I put tied a third wand to my leg so it was resting on my clit.
I set the lush pattern up on my phone knowing these was around five minutes before it started, I had the wands plugged into a timer and it to was set to go off in five minutes.
Not wanting the toys to come lose I had warped my upper legs in bondage tape, there was no chance of them coming loose no matter how much I moved. I cuffed myself to my bed posts using a padlock timer set for thirty minutes.
As I lay there waiting waiting for the toys to turn on I was getting wetter and wetter... then it hit me the lushs began to tease me a little but the moment the wands kicked in I knew I made a mistake. The vibrations where very strong and all there energy was directed into my pussy, clit and ass. It was about two minutes before I had my first orgasm.
I was figuring and moving around trying to hit an off switch or shake something loose but there was no luck I was trapped being forced to cum over and over again.
After ten minutes Iíd cum six times and it was beginning to get painfully but still pleasurable. I was very confused and didnít know if I should scream in pain or pleasure... every time it was pleasure.
When the lock finally opens I had cum 18 times and was very worn out, removing all the tape and toys there where dripping in my cum... I was done torture into the best satisfaction of my life and I began on planning the second time...