Catsuit self-bondage - bondage photos
Free bondage photos blog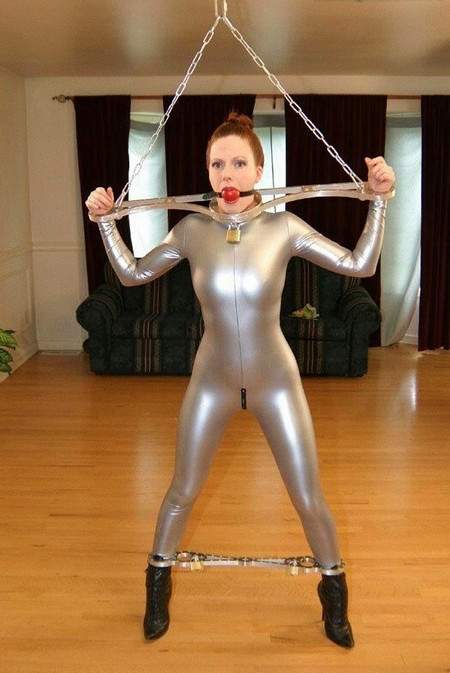 The motor bleeped as it stopped winching up. Until the timer expired she'd be unable to reach the carbiner above her that would let the chains and pins to fall through the hole and release her arms.
As planned the TV came on to display a countdown for her self imposed bondage, but instead she saw something different.
"Hi, I'm your neighbour, Mindy. I noticed you like to spend a lot of time in self bondage so thought I'd help you out.
I changed the timer from 2 hours to 72, so plenty of time for me to have fun with you"
catsuit
chained
pillory
ball-gag
redhead bondage
Similar bondage
Penis gag and hood
Victim sealed in latex
Chastity with plugs and shackles
Her butt plug inflated and vibrator set on low
Identical latex suits and gags
She struggled uselessly in herself imposed prison suit
Very slutty outfit