Victim sealed in latex - bondage photos
Free bondage photos blog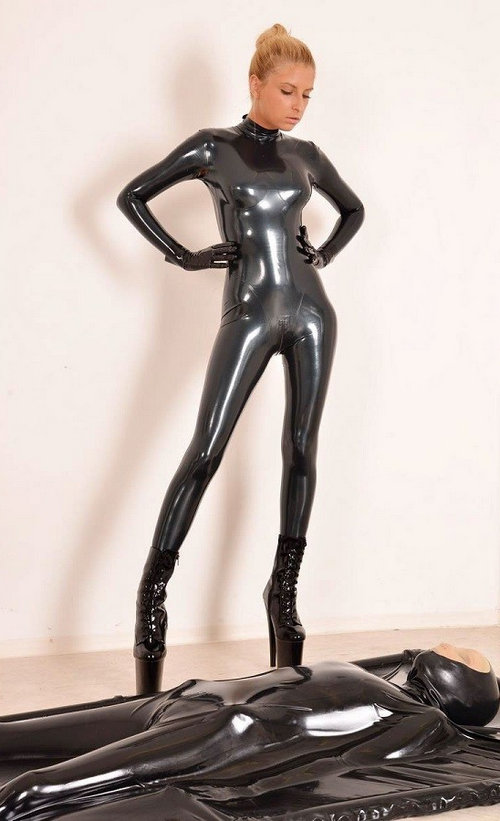 Mfffttggg!!
"What's the matter? Didn't expect me home so soon? You've got some nerve, stealing my latex and using my bondage toys without permission"
"Mffttgg!"
"There's no point looking at the clock, I switched the timer over to always on so you're not getting freedom anytime soon"
"Mmmeewwwlll"
"The bad news is, and hence me being dressed up, is that I told my boyfriend to come over tonight for some roleplay sex games, so I think I'll leave him a nice note telling him to pretend to be a kidnapper, to keep his victim sealed in latex and in bondage all weekend and fucked often"
"MMFFFFGGTTTT!!!!!!!!"
"Yeah whatever, enjoy your weekend, I'm going stay with a friend"
isolation cell
latex bondage
lesbian bondage
femdom
catsuit
Similar bondage
Inside the latex vac bed
A warning to obey!
Cuffed in the holding cell
Dear Customer
Leia in corbomite
Rubber punishment bag
#R55 latex straitjacket
Box locked, punisment for cheater