Cuffed in the holding cell - bondage photos
Free bondage photos blog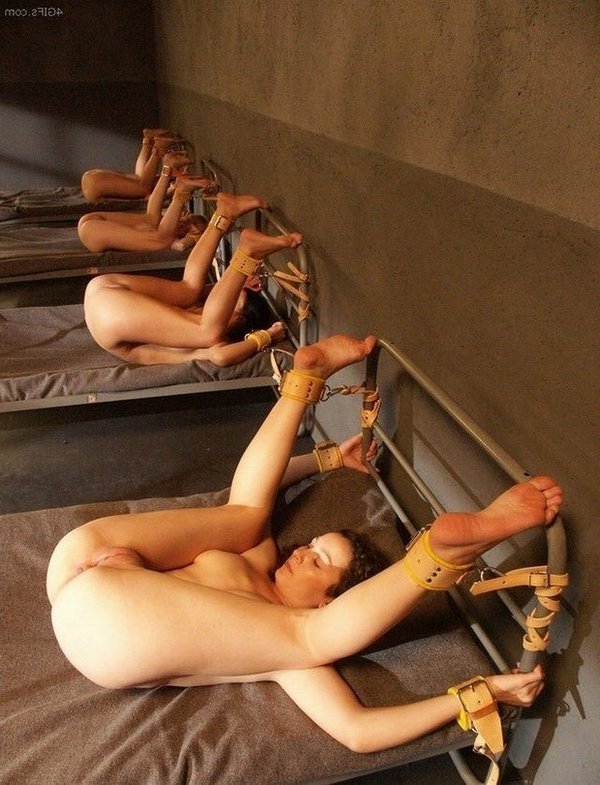 Day after day she'd watch the slaves being fucked by the slavers, filling in the paperwork when potential buyers showed interest and organising the funds. All the while imagining what it must be like to be property.
On a quiet night she sneaked into the holding cell, naked save for her cuffs and clutching a mocked up Slave form that detailed her sale price and a potential buyer.
She smiled as she strapped her ankles to the bed like the others and imagined a new life.
When sunlight struck her eyes she panicked, struggling to free herself only to find her wrists strapped to the bed and her potential buyer chatting to her boss in the office.
bed bondage
isolation cell
dungeon
prison
Similar bondage
She found herself in tight latex and bound to the bed
Unwilling rubber slave
Legally binding contract
Mistake in the bedroom
Leather straps bound (sex trade in South America)
Wife bedroom by friend
Bondage night for three girls