Bondage night for three girls
Free bondage photos blog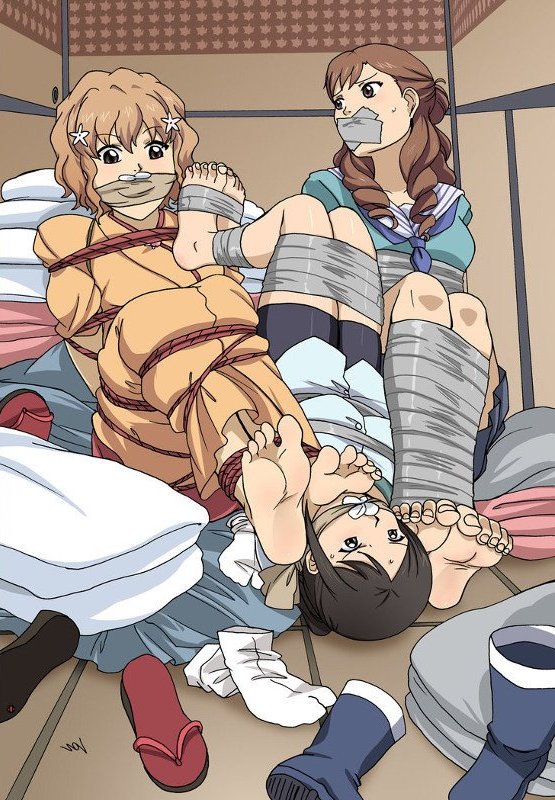 I think I'll leave you three in here overnight to get acquainted with each other.
Wow, I haven't even closed the door yet and it already smells like stinky feet in here, it must be all of your shoes and boots that I had to take off to tie you all up. If you think it stinks right now though, you're in for a surprise. It'll get so warm in here tonight, you're all sure to do a lot more sweating, and that stinky foot odor is just going to get worse and worse as the night goes on, especially after I close the door and it has nowhere to escape!
Plus, those gags over your mouths just make things even worse for the three of you, don't they? You've got no choice but to breath with your nose, and that's just going to make that stench absolutely unbearable!
Too bad... sweet dreams!
bed bondage
tape gagged
Similar bondage
She found herself in tight latex and bound to the bed
Unwilling rubber slave
Legally binding contract
Cuffed in the holding cell
Mistake in the bedroom
Leather straps bound (sex trade in South America)
Wife bedroom by friend