She found herself in tight latex and bound to the bed - bondage photos
Free bondage photos blog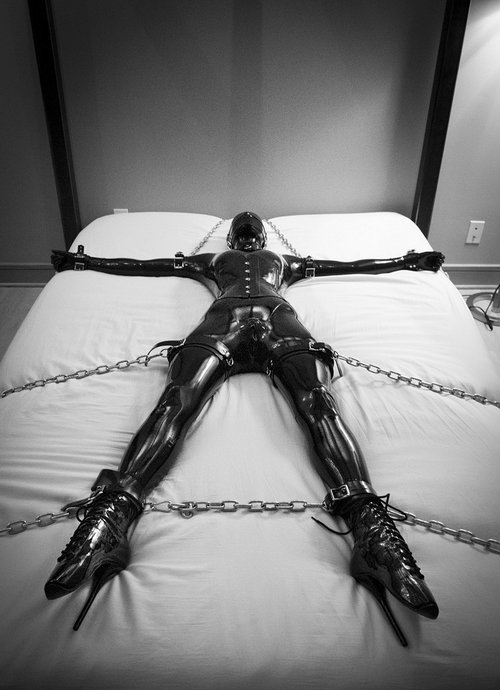 Overhearing his wife's friends talking about how she planned to pack her bags and leave in the dead of night there was only one option.
When she got home it was all too easy to convince her to try something kinky and soon she found herself in tight latex and bound to the bed.
He ignored her gagged screams as he told her she would never leave him and that she would remain this way permanently.
If only he had listened to those friends for a little while longer he'd have realised they were talking about someone else who had the same name.
spread-eagled
ballet boots
hood
chained
bed bondage
rubber
Similar bondage
Strange device
Chained to a bed in his basement
Maid girl spread tied vibrated
Sister in tight little latex outfit
An Oath Fulfilled
Comanche slave
Unwilling rubber slave