Comanche slave - bondage photos
Free bondage photos blog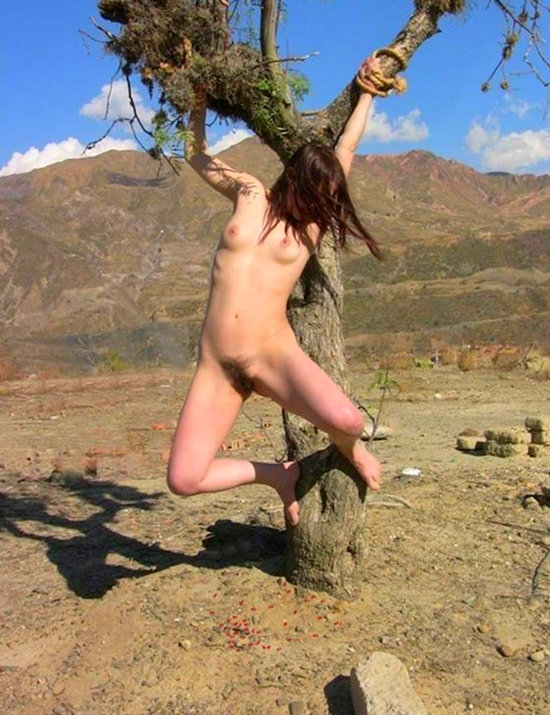 The Comanche raiders stood back and enjoyed the helpless flailing of the captured white woman as she cried and begged for mercy. Then they pulled her legs behind the tree trunk and tied her ankles together as high up as they could get them.
After that they used their knives to scrape away the womanly hair between her legs and ran a honey trail down to the red ant hill near the base of the tree. Her screams rang off the mountains for hours as the tiny tormentors swarmed and bit the naked woman's most sensitive parts. The victorious Comanche rested in the shade, and laughed at the show she put on for them as she writhed and shook her hips in tormented frenzy.
Once they released her they kept her naked and took her back to their camp as a white sex slave. She does absolutely ANYTHING they tell her to do now, for their amusement. All they need to do is show her a pot with red ants in it.
spread-eagled
public bondage
slavegirl
Similar bondage
Strange device
Chained to a bed in his basement
Maid girl spread tied vibrated
Sister in tight little latex outfit
An Oath Fulfilled
She found herself in tight latex and bound to the bed
Unwilling rubber slave