Unwilling rubber slave - bondage photos
Free bondage photos blog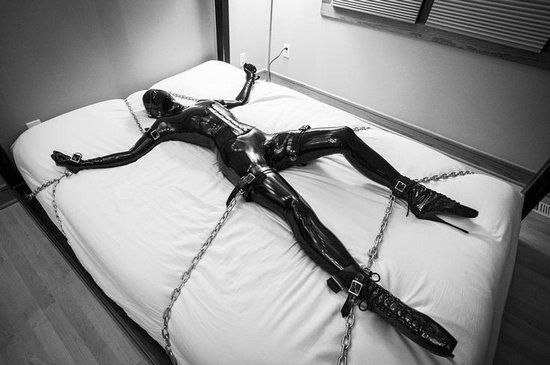 "Let's play a little game" she coo'ed into her lovers ear. "I'm going to pretend to be your unwilling rubber slave, and will say anything and everything to be released so you just ignore it because it will make me so wet"
Her lover agreed and buckled her gag tightly and inserted a feeding tube down her throat. True to their word her 1 day play session turned into a month, 2 months, 6 months. A whole year had past and still she lay bound in rubber.
Her genuine pleas for release going unheeded as her lover used chloroform to keep her unconscious while cleaning her, each time she finding her pussy wet and taking that as a signal of her desire to remain bound, completely forgetting the Ben-Wa-Balls inside her pussy, keeping her permanently aroused.
spread-eagled
ballet boots
hood
chained
bed bondage
rubber
Similar bondage
Strange device
Chained to a bed in his basement
Maid girl spread tied vibrated
Sister in tight little latex outfit
An Oath Fulfilled
Comanche slave
She found herself in tight latex and bound to the bed