An Oath Fulfilled - bondage photos
Free bondage photos blog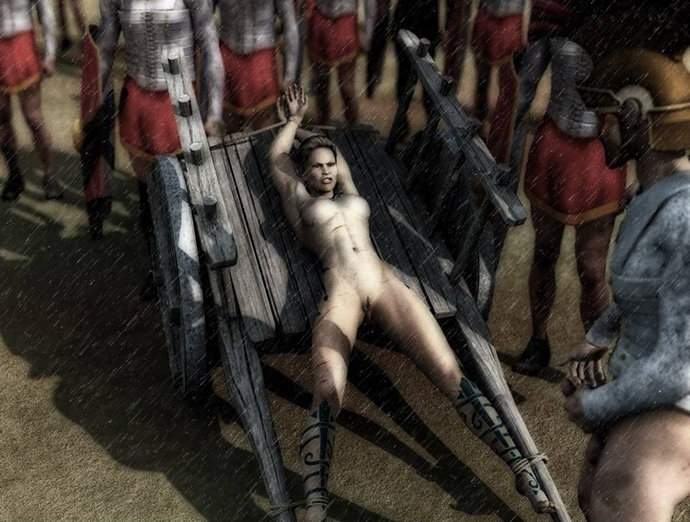 The King's youngest niece let the Romans into the castle through the secret entrance after the Roman General's messenger promised her that if she showed them the way in, she would be 'cheered by thousands 'as she travelled through the streets of Rome 'in a hand-pulled cart'. She would attend parties given by Senators and Generals, and that 'all of Rome would know her face'. He swore an oath.
Lady Milana felt that her chances would be better in the Imperial City of Rome, than her dismal and boring future in her uncle's tiny kingdom. Milana loved the idea of going to Rome!
The Romans despised traitors, but the General would keep his promise to her... 'All of Rome' would know her face and laugh at her humiliation as she was pulled spread wide open and naked, through the streets on a cart, and she would serve as entertainment at all of the best parties! She would become a naked and obscene 'public spectacle', degraded in ways she couldn't even imagine! She would spend the rest of her days naked and humping, and pleading for an orgasm. But traitors NEVER get orgasms! No, they just always desperately NEED one! This will be quite funny.
public bondage
spread-eagled
Similar bondage
Entertaining her laughing audience
Bringing home the bacon!
Julia at the window
Body harness suspension
Slavegirl was wheeled out
Sister in tight little latex outfit
Tired of her nagging