Mistake in the bedroom - bondage photos
Free bondage photos blog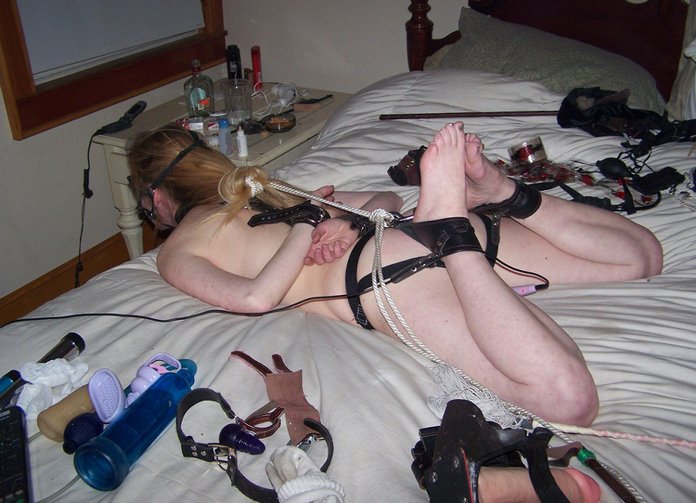 She decided that enough was enough and she'd finally show her boyfriend what drives her wild in the bedroom. She lay out every toy she owned, plugged her vibrator and mobile into the computer and bound herself up ready for his daily 6pm call.
The phone rang and auto-answer engaged, routing it through the computer webcam and starting the vibrator. "Hi Kim, it's work calling .. oh my!"
self bondage
hogtied
harness gag
hair bondage
plug
vibrator
bed bondage
dildo
Similar bondage
Her butt plug inflated and vibrator set on low
Enjoying some self bondage hentai
Self Bondage struggle hentai
Bittersweet bondage therapy 5
Bittersweet bondage therapy 4
NEVER pay the ransom!
Plugged gag hogtie