She struggled uselessly in herself imposed prison suit - bondage photos
Free bondage photos blog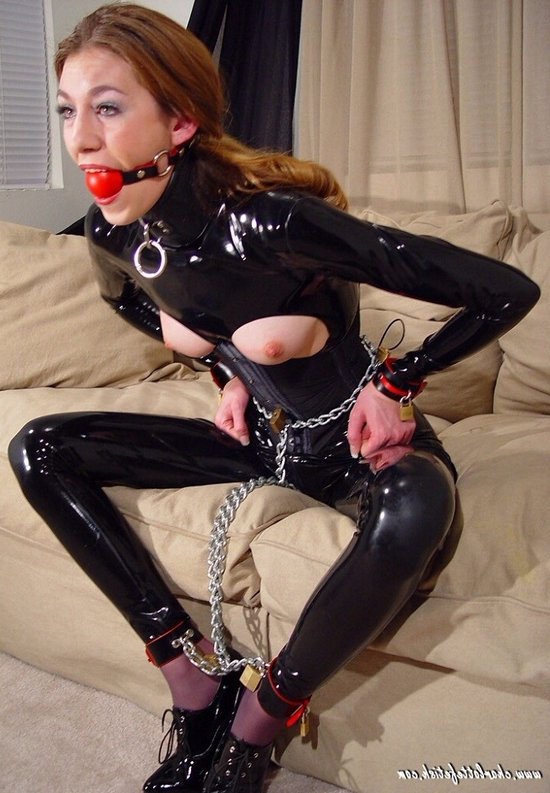 I was staying the night at my friends house in the spare bed as my mate had work in the morning.
At 2am I crept down to the kitchen to grab a glass of water only to walk in on his mom, tightly bound, in latex and watching porn.
I snatched the key from her hand and then watched as she struggled uselessly in herself imposed prison suit.
I switched off the tv and lead her back to her room, helping her into bed and chaining her collar to the bed post. She didn't dare make a sound in fear of her waking her son.
Once my friend had left for work, I could start playing with my new rubber slave.
shackles
maid
chained
catsuit
ball-gag
posture collar
Similar bondage
Chastity with plugs and shackles
Identical latex suits and gags
Abandoned in the woods
Bloodline
The Queen gets her wicked revenge
A Year In The Life
Julianna is framed and punished
Do you want to take her place