Bloodline - bondage photos
Free bondage photos blog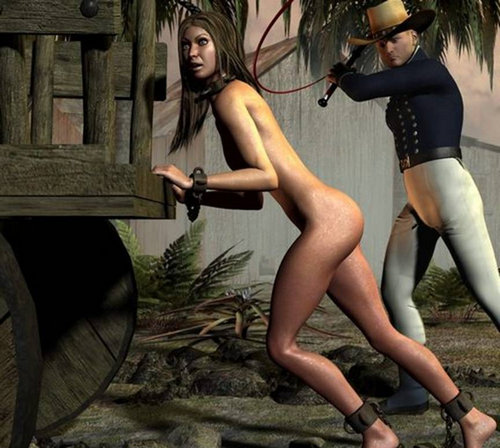 As soon as Colonel Hinckley found out that his daughter-in-law, Elizabeth, was one-eighth Negro, he immediately claimed her as a slave. His son felt betrayed that she had concealed this from him and immediately had their marriage certificate torn up. Poor Elizabeth had not even been aware of her blood heritage until she saw the papers herself. She was in shock!
Elizabeth, now 'Lizzy', has been dealt with very harshly in her slavery. She is kept naked at all times and whipped on her buttocks as she pushes the heavy cart to the market place. She is spitefully kept constantly needy, and now begs every 'white' man she sees for sex.
Her former friends all laugh at her and taunt her. Any man who ever lusted for her before can have her now, as long as the Colonel gives his approval. And he always does.
whipped
chained
shackles
Similar bondage
She is still being spanked at home
Giving herself away in slavery
Poor Mrs Miller in stocks
No third warning
She was warned
Addiction
Happy hour