No third warning - bondage photos
Free bondage photos blog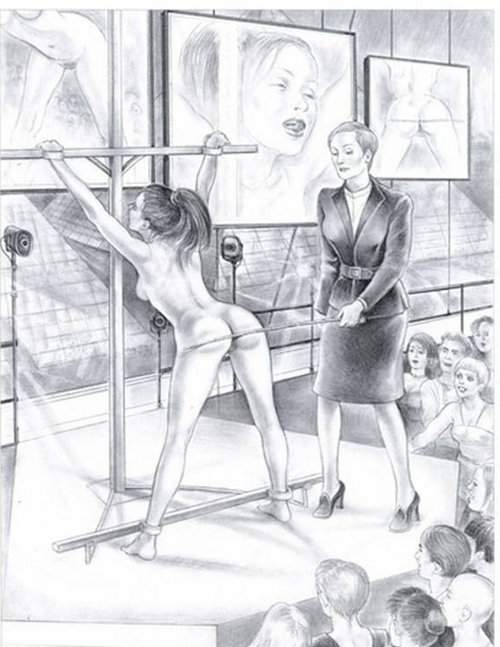 After Elizabeth's SECOND suspension in two months, the Headmistress makes good on her threat to punish her before the entire student and faculty assembly, and to "shame her horribly!"
Neither Elizabeth nor her classmates ever expected THIS kind of shame. The cameras projected close-ups of Elizabeth in obvious arousal, her tongue pressing against her upper lip. A wet trail of slimy secretions running down her inner thighs. They collectively gasped when drops of her arousal actually fell onto the floor between her spread thighs, collecting in small undeniable puddles.
They laughed and made catcalls as her bare bottom helplessly circled and shivered in desperate need as it was caned. Then they applauded and cheered as Elizabeth sobbed and promised NEVER to be disobedient again! It was a day no one will ever forget.
punishment
schoolgirl
humilation
spanking
whipped
Similar bondage
Saved from a quick death
A tale of two incredibly cruel punishments
Bullying the maid
Stripped naked and mounted on a dildo
Missing Curfew
Frequently strip-searched
Allison spread wide, tied
Preparing the meal