Stripped naked and mounted on a dildo - bondage photos
Free bondage photos blog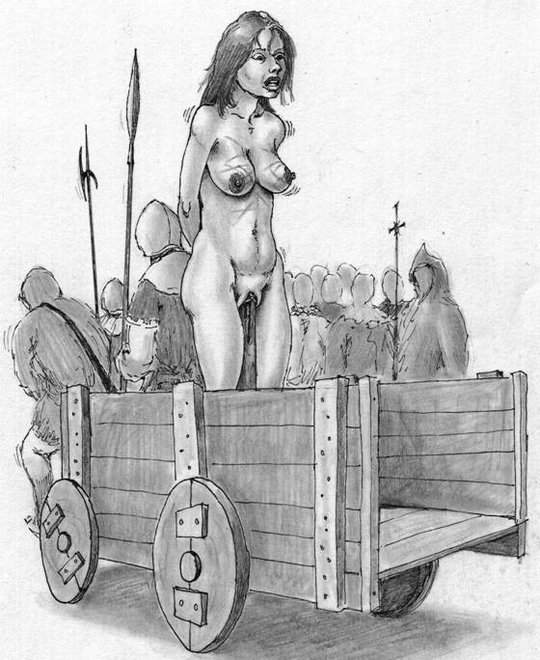 The disgraced Baron's spoiled daughter had been found and dragged from her hiding place.
Stripped naked, whipped, and mounted on a standing impaling dildo, she is being taken back to her castle in an open cart to be punished daily in the open courtyard before her cheering former subjects.
She is to be kept constantly naked, chained, and crawling. Each afternoon she will be displayed to the crowd, paddled, whipped, buggered by animals, and then re-mounted on her impaling dildo pole, arms and legs spread wide and tied. She will remain on view until she is taken down each night, to begin her nightly duties in the castle, providing oral sex to the troops.
dildo
punishment
public bondage
tortured
Similar bondage
Debt Recovery
Self imposed bondage
Bound in the torture box
Mistake in the bedroom
When Olivia SWEARS to do something, she never backs down
Steel chastity belt bondage for sister
Bondage training and transformation
The keeper - illustrated bondage story, part 68