Ball tie - rope bondage illustrated techniques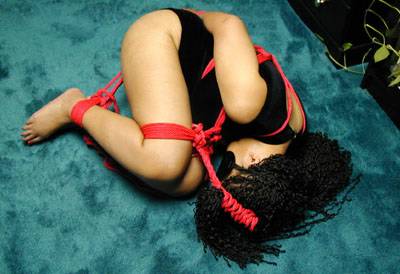 The ball tie is a compact tie that will make your partner feel all compressed and safe, yet unable to escape. It is a comfortable tie, and she should be able to stay in it for quite a while.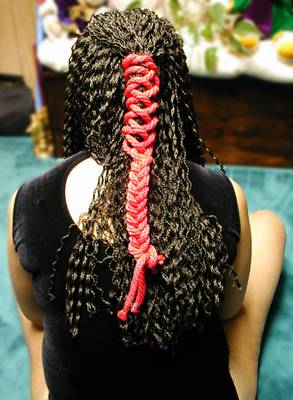 We will start by braiding two ropes into the hair.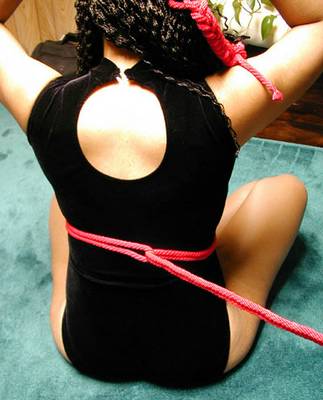 Next we apply a breast harness. Double a 25 to 30-foot rope, and wrap the loop around her torso, just under her breasts. Run the ends of the rope through the loop, and pull the rope in the other direction, so it pulls against the loop.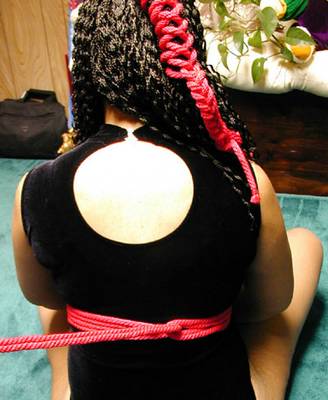 Wrap the rope around her torso again in the opposite direction, then run the ends through the loop that was formed when you reversed direction.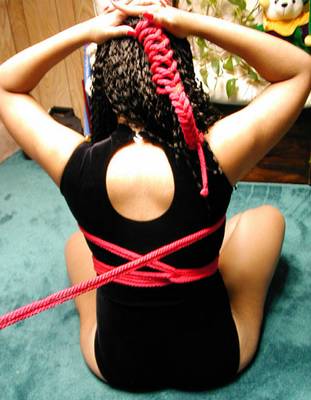 Now reverse direction again, but this time wrap just above the breasts.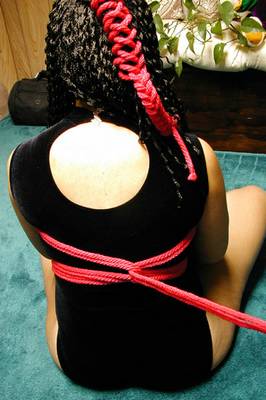 Run the ends under themselves, and reverse direction again.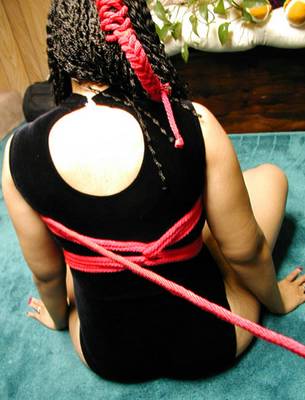 Take another wrap above the breasts.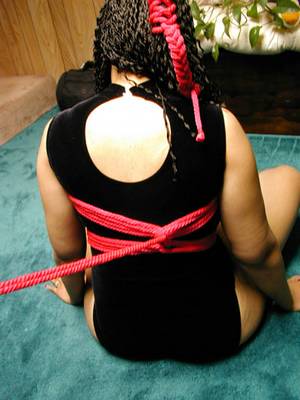 Run the ends under the previous wrap and pull snug.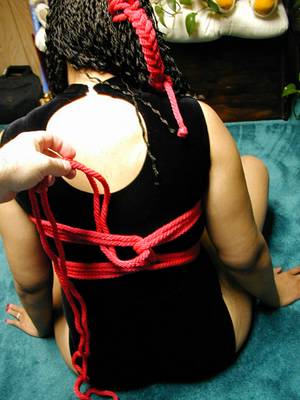 Run the ends up under the previous wrap.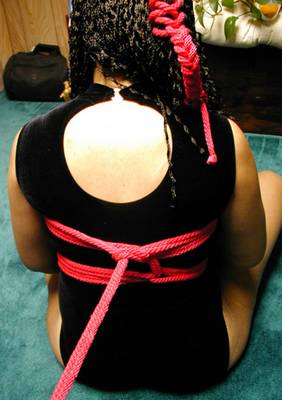 Now run the ends through the loop you just made, forming a knot that will keep the breast harness from tightening. Pull the knot tight.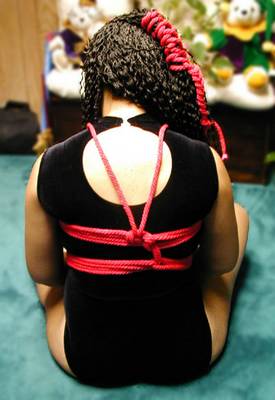 Run the two rope ends up over her shoulders to the front.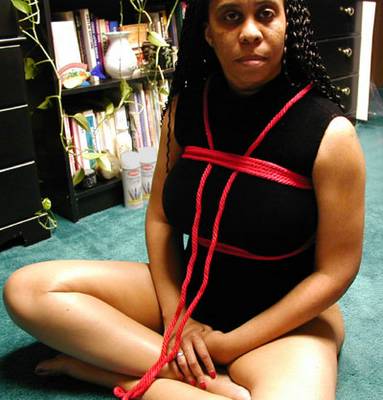 Bring the rope ends under the upper chest ropes.
Master A has really gotten into the vibe at the farm and Sophie Ryan is just along for the ride now. He has access to all kinds of toys, but today he has decided to be as authentic as possible. He wants to make her feel dirtier than a few dildos can so he formulates a new plan. He has a bit of his latest harvest left over that he was just going to toss aside, but instead he decides to just stick it in the trash. Without a bin, this little slut will have to do. Having corn and carrots shoved up her cunt is an entirely new sensation, and the fact that it makes her cum proves to both of them that she only cares about having her holes filled.