Ball tie - rope bondage illustrated techniques.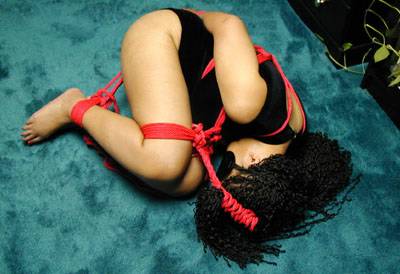 The ball tie is a compact tie that will make your partner feel all compressed and safe, yet unable to escape. It is a comfortable tie, and she should be able to stay in it for quite a while.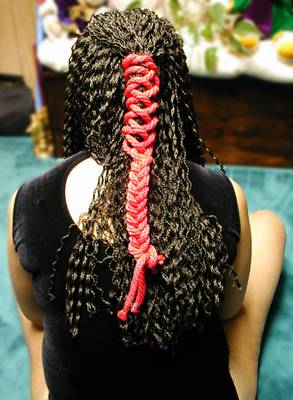 We will start by braiding two ropes into the hair.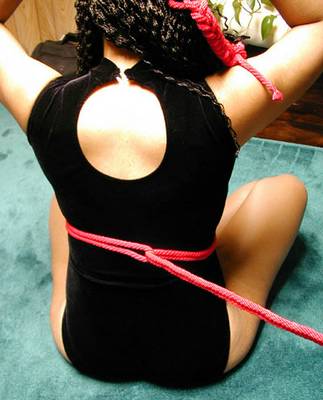 Next we apply a breast harness. Double a 25 to 30-foot rope, and wrap the loop around her torso, just under her breasts. Run the ends of the rope through the loop, and pull the rope in the other direction, so it pulls against the loop.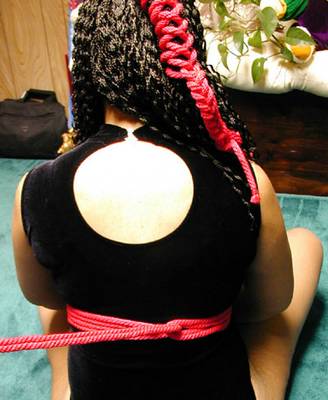 Wrap the rope around her torso again in the opposite direction, then run the ends through the loop that was formed when you reversed direction.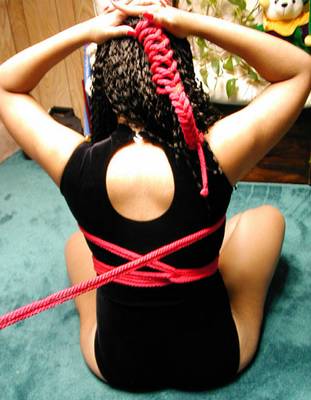 Now reverse direction again, but this time wrap just above the breasts.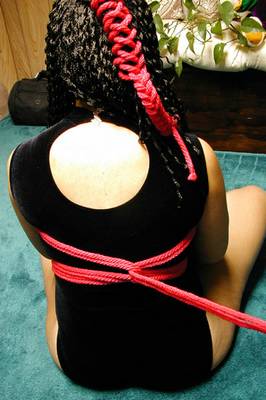 Run the ends under themselves, and reverse direction again.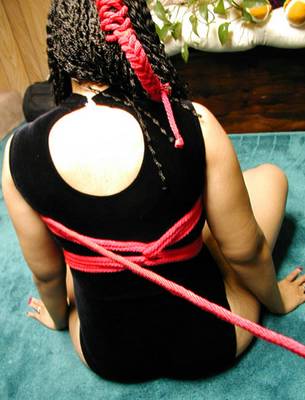 Take another wrap above the breasts.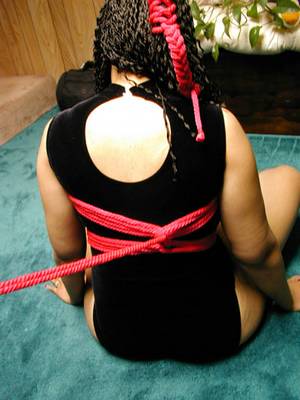 Run the ends under the previous wrap and pull snug.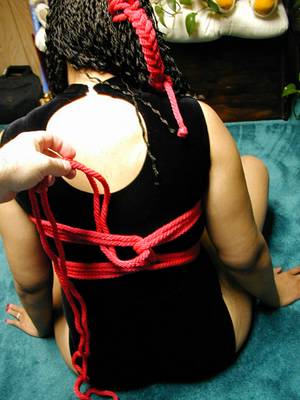 Run the ends up under the previous wrap.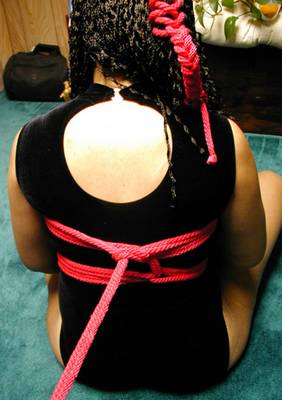 Now run the ends through the loop you just made, forming a knot that will keep the breast harness from tightening. Pull the knot tight.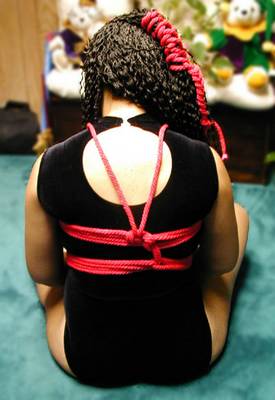 Run the two rope ends up over her shoulders to the front.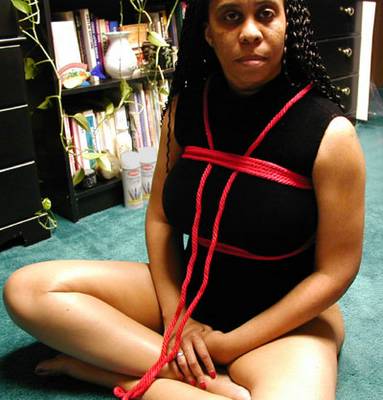 Bring the rope ends under the upper chest ropes.
Live Show Mondays brings you the beginning of the October live show that featured Amber Rayne, Rain DeGrey, and special guest co-top Ariel X.

As always we start out chatting with the members and then go into a little interview with the models. As sort of a tradition now at Device Bondage we bind the girls tightly with belts and have an escape contest. Winner gets to cum, loser gets flogged!

We move quickly into the next scene: a nasty double bind that will test the endurance and pain threshold of the girls. Each girl's nipples are clamped with brutal pressure clamps and tied to the other girl's ankles. Then it gets screamy. Each girl must keep her legs up 6-12' or the other girl's nipples get pulled. This is an exercise in exercis:, which girl has the abs to keep her legs up? Which girl will fail first, pulling off the nipple clamps? Will the girls work together, or against each other?