Ball tie - rope bondage illustrated techniques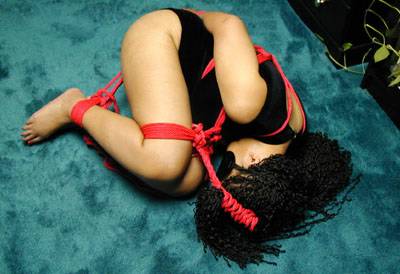 The ball tie is a compact tie that will make your partner feel all compressed and safe, yet unable to escape. It is a comfortable tie, and she should be able to stay in it for quite a while.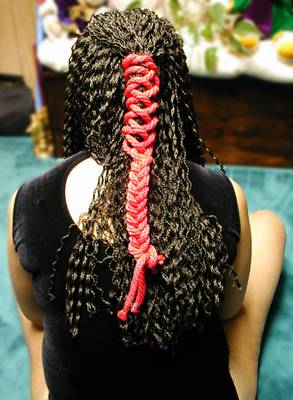 We will start by braiding two ropes into the hair.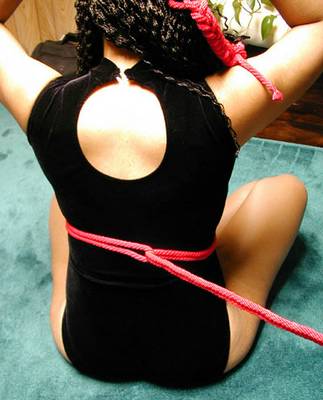 Next we apply a breast harness. Double a 25 to 30-foot rope, and wrap the loop around her torso, just under her breasts. Run the ends of the rope through the loop, and pull the rope in the other direction, so it pulls against the loop.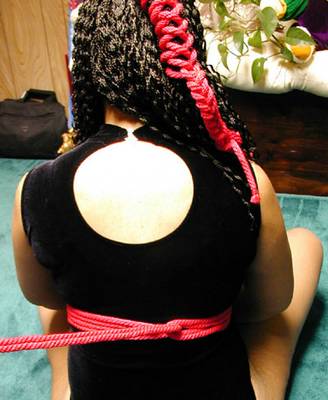 Wrap the rope around her torso again in the opposite direction, then run the ends through the loop that was formed when you reversed direction.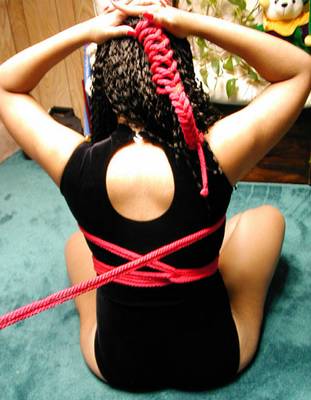 Now reverse direction again, but this time wrap just above the breasts.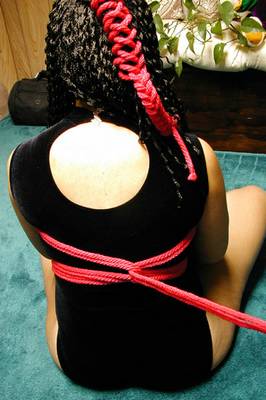 Run the ends under themselves, and reverse direction again.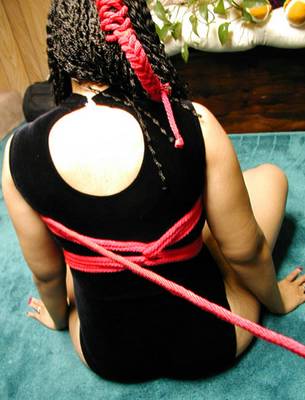 Take another wrap above the breasts.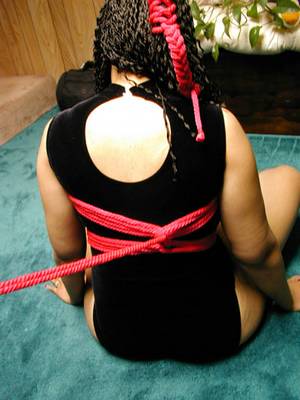 Run the ends under the previous wrap and pull snug.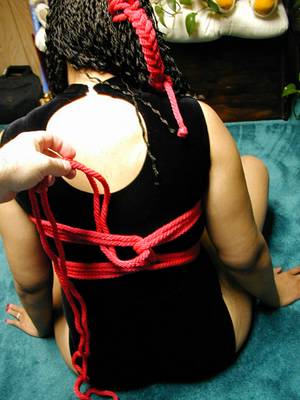 Run the ends up under the previous wrap.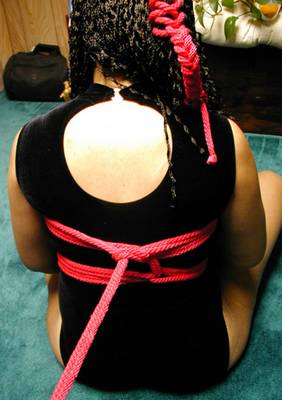 Now run the ends through the loop you just made, forming a knot that will keep the breast harness from tightening. Pull the knot tight.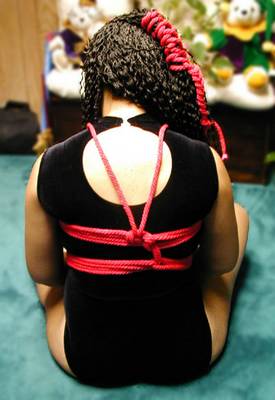 Run the two rope ends up over her shoulders to the front.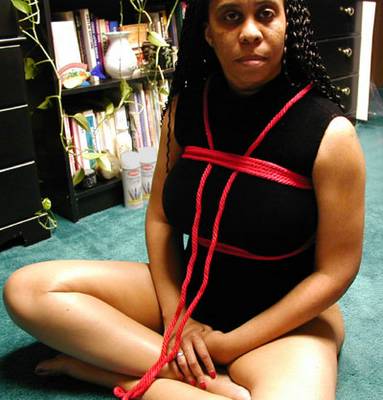 Bring the rope ends under the upper chest ropes.
Our cute cornfed Mid Western girl is back. Ash Hollywood is as cute as the cum. Sexy hard body, with the flexibility and toughest you expect from the heartland of America.

Ash gets the classic chair treatment. A brutal position that strains the back and legs along with torturing the pussy. The perfect way to get a submissive in line quickly is to put them in this position for a while, they come around sooner then later..

A ball is placed in Ash's mouth and then taped into place, a most effect gagging. Her big nipples are clothespinned and flogged off. We make her cum then add a devastating crotch rope and pull her off the chair in a back-breaking arch that makes her pussy stick straight out. Then her sensitive clit is attacked with a powerful vibrator. Stuck in this agonizing position, the vibrator still makes Ash cum over and over. Weakening her ability to maintain the position without relying on the crotch rope to keep her painfully up.