Ball tie - rope bondage illustrated techniques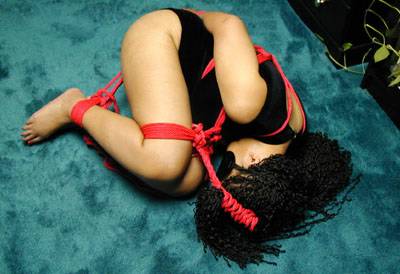 The ball tie is a compact tie that will make your partner feel all compressed and safe, yet unable to escape. It is a comfortable tie, and she should be able to stay in it for quite a while.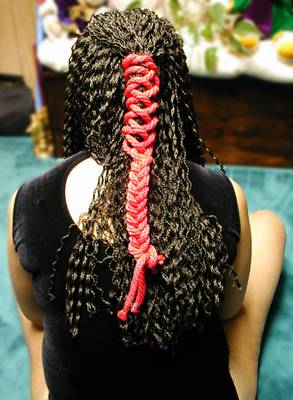 We will start by braiding two ropes into the hair.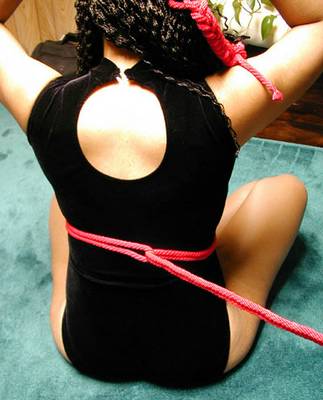 Next we apply a breast harness. Double a 25 to 30-foot rope, and wrap the loop around her torso, just under her breasts. Run the ends of the rope through the loop, and pull the rope in the other direction, so it pulls against the loop.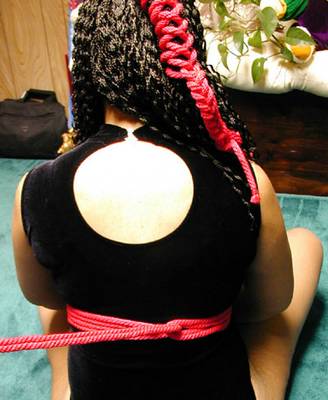 Wrap the rope around her torso again in the opposite direction, then run the ends through the loop that was formed when you reversed direction.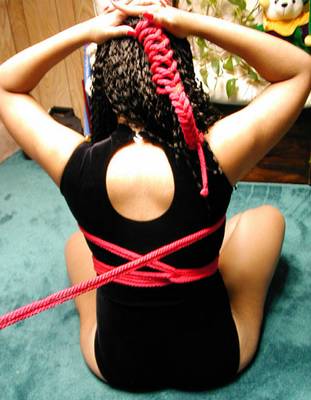 Now reverse direction again, but this time wrap just above the breasts.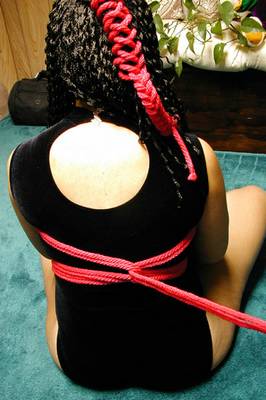 Run the ends under themselves, and reverse direction again.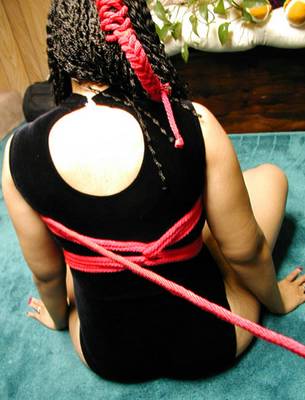 Take another wrap above the breasts.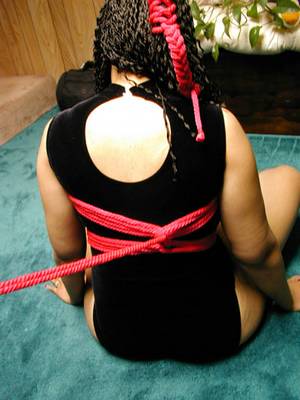 Run the ends under the previous wrap and pull snug.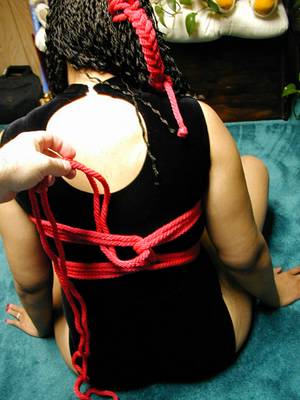 Run the ends up under the previous wrap.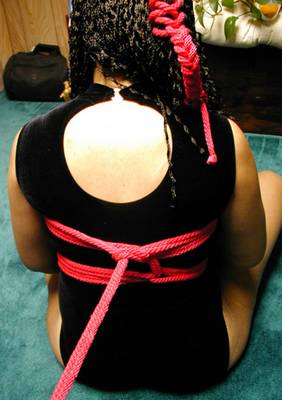 Now run the ends through the loop you just made, forming a knot that will keep the breast harness from tightening. Pull the knot tight.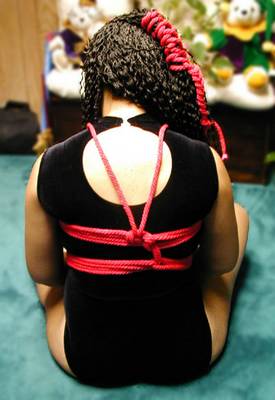 Run the two rope ends up over her shoulders to the front.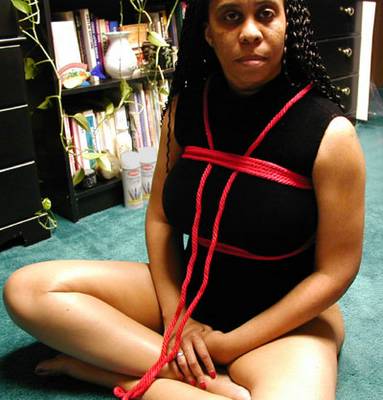 Bring the rope ends under the upper chest ropes.
Live Show Mondays brings you the part one of the September live show that featured Jessie Cox, Ami Emerson and special guest co-top Isis Love.

First off I want to thank Ami Emerson for stepping in at the last second (and I mean the last second) to fill in for a girl who canceled because she didn't feel like doing any bondage scenes that day, she only wanted sit in a cage. Ami was in a brutal Ultimate Surrender match the night before, but still wanted to help us with the show. A true professional.

So we start the show off with the girls chatting with members. At one point a member wants to see an escape challenge, with belts. We belt up both girls and see who can get out first. So we bind both, gag them and watch them struggle to escape. Jessie, being a 9-year gymnast, made short work using her flexibility to good effect. However poor Ami was hopelessly trapped and we had to let her out.

Next we brought out the "WALKER" We did this once before, but a member had a great suggestion to put down an office floor mat with the very pointy points face up. We laid down two of those and had the girls fight to push their "walkers" barefoot over the painful spikes. Add in ass hooks, to pull them higher up on their toes, nipples weight swinging and pulling every step, and vibrator "stations" placed over the spikes, and you have a good start to Septembers live show.