Ball tie - rope bondage illustrated techniques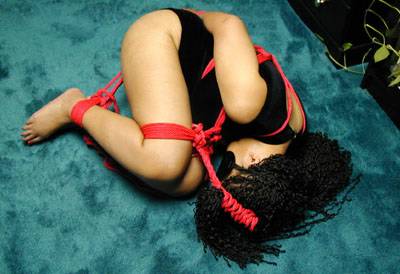 The ball tie is a compact tie that will make your partner feel all compressed and safe, yet unable to escape. It is a comfortable tie, and she should be able to stay in it for quite a while.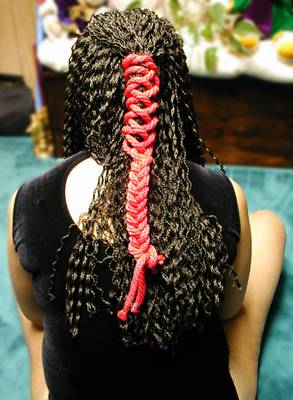 We will start by braiding two ropes into the hair.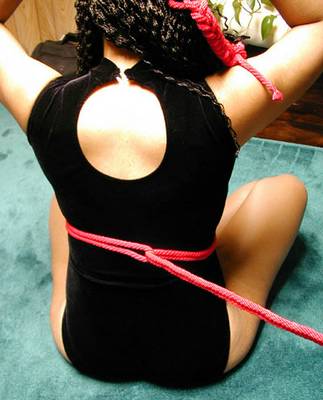 Next we apply a breast harness. Double a 25 to 30-foot rope, and wrap the loop around her torso, just under her breasts. Run the ends of the rope through the loop, and pull the rope in the other direction, so it pulls against the loop.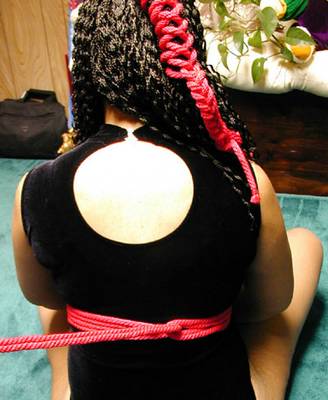 Wrap the rope around her torso again in the opposite direction, then run the ends through the loop that was formed when you reversed direction.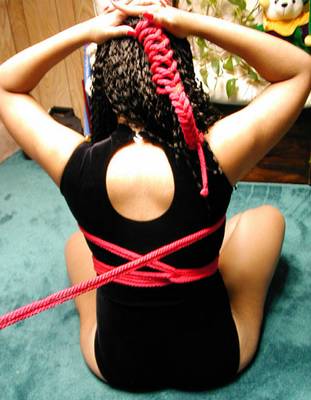 Now reverse direction again, but this time wrap just above the breasts.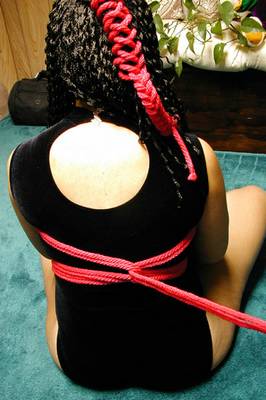 Run the ends under themselves, and reverse direction again.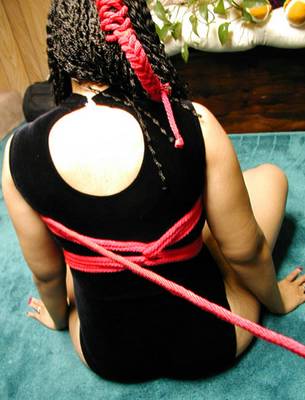 Take another wrap above the breasts.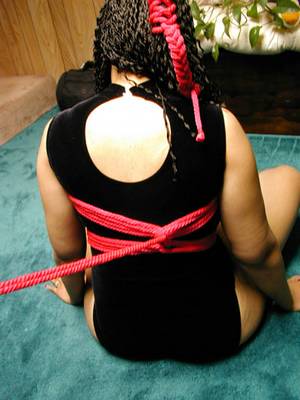 Run the ends under the previous wrap and pull snug.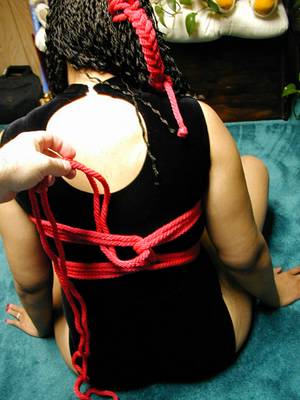 Run the ends up under the previous wrap.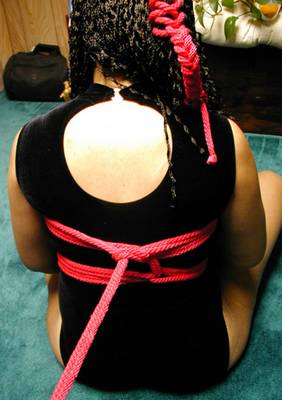 Now run the ends through the loop you just made, forming a knot that will keep the breast harness from tightening. Pull the knot tight.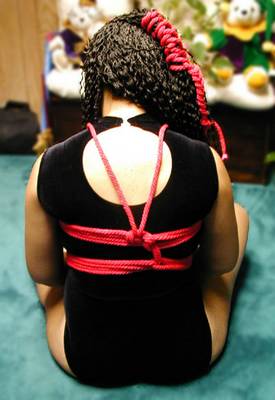 Run the two rope ends up over her shoulders to the front.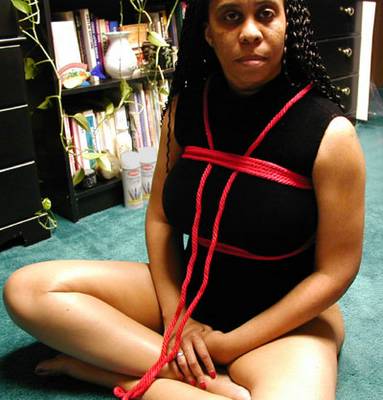 Bring the rope ends under the upper chest ropes.
Setting a record for taking Stanley (the largest butt plug I have in my inventory) up her ass, Kelly Divine made diehard Kink fans wonder what she can do for an encore. Some thought there wasn't anything that could top her awesome ass-stretching performance.

Of course, those people suffer from a lack of imagination.

I like a challenge, and I have a very active imagination. For Kelly's latest Electrosluts outing, I tie her legs back, her arms looped around her knees and tied behind her. This not only puts her in a very uncomfortable position, but it gives me ready access to any orifice I choose to violate. But that's not all, I make sure she goes to very uncomfortable to very unbearable, covering her in a mess of sticky pads.

Her labia's wired up with electrical clamps and while I turn up the voltage, Kelly's tender ass is fucked with a ribbed metal dildo. The combination of electricity and the anal toy makes her squirt uncontrollably.