Ball tie - rope bondage illustrated techniques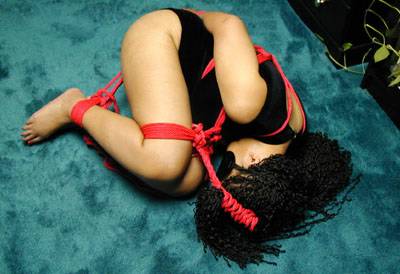 The ball tie is a compact tie that will make your partner feel all compressed and safe, yet unable to escape. It is a comfortable tie, and she should be able to stay in it for quite a while.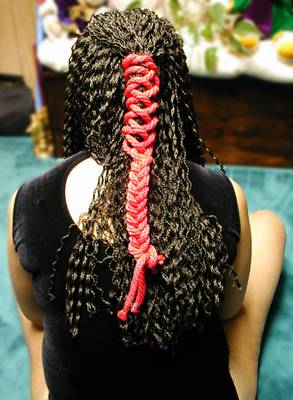 We will start by braiding two ropes into the hair.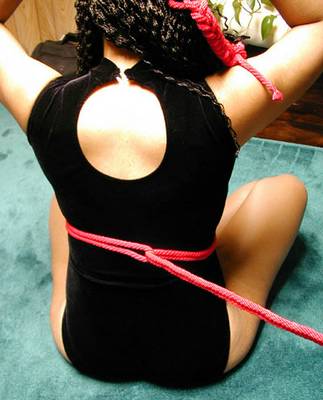 Next we apply a breast harness. Double a 25 to 30-foot rope, and wrap the loop around her torso, just under her breasts. Run the ends of the rope through the loop, and pull the rope in the other direction, so it pulls against the loop.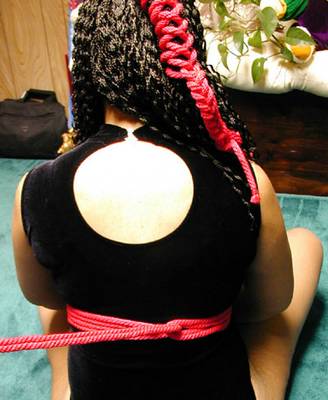 Wrap the rope around her torso again in the opposite direction, then run the ends through the loop that was formed when you reversed direction.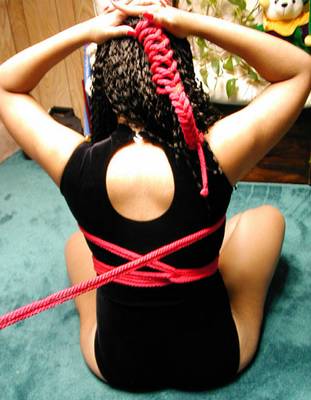 Now reverse direction again, but this time wrap just above the breasts.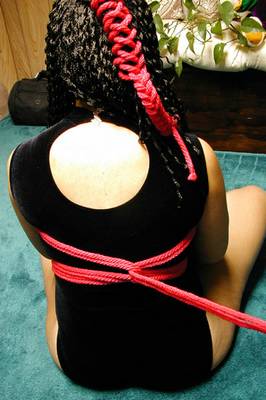 Run the ends under themselves, and reverse direction again.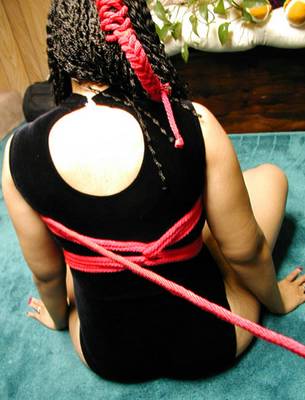 Take another wrap above the breasts.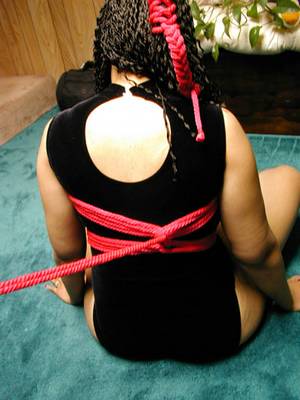 Run the ends under the previous wrap and pull snug.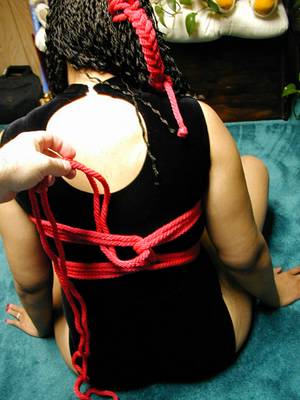 Run the ends up under the previous wrap.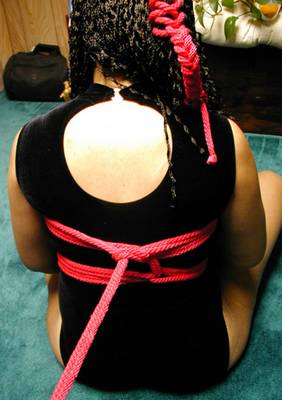 Now run the ends through the loop you just made, forming a knot that will keep the breast harness from tightening. Pull the knot tight.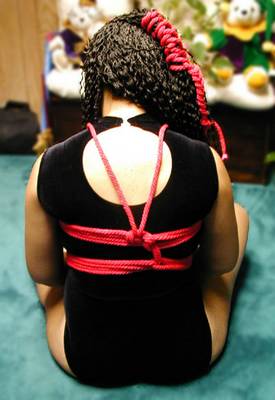 Run the two rope ends up over her shoulders to the front.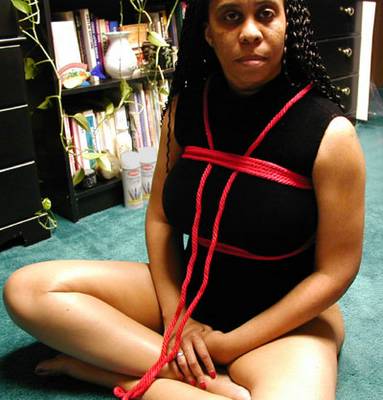 Bring the rope ends under the upper chest ropes.
Wired Pussy takes a turn for reality in this update, but don't worry, this is the furthest thing from the prim and proper middle-aged housewives with husbands that are too permissive that you see on TV. Instead we have Aiden Starr starting out by talking about wanting to introduce Dana Vespoli into the mysteries of electro sex. Dana, on the other hand, has never heard of Aiden and is not impressed by the diminutive blonde Dom.

Aiden, noticing she's not getting the respect she demands, turns what was to be an initiation into an hate-fueled all-anal fuckfest of lesbian bondage. Aiden delights watching Dana squirm and receive shocks while locked inside an electric cage. But that's not the end of Dana's lesson in humility, Aiden takes the metal electric butt plug and the zapper for additional behavioral reinforcement. You can not only see but you can feel Dana's debilitating fear!

To ensure the lesson sticks, Aiden ups the electro BDSM on Dana with the copper pipe predicament, applying sticky pads to her and letting her muscles wear out under the constant constriction and relaxation they induce. Aiden makes sure Dana's discomfort doesn't end there, with even more anal ass fucking with an acrylic plug.

Just when Dana thinks that there can't possibly be more, Aiden's twisted mind is just getting started with the lesbian BDSM possibilities. Aiden takes out the sticky pads again and applies them to Dana's ass, while giving her fist, the whole fist and nothing but the fist into her quivering stinkflower.