Ball tie - rope bondage illustrated techniques.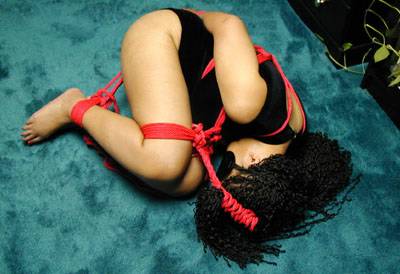 The ball tie is a compact tie that will make your partner feel all compressed and safe, yet unable to escape. It is a comfortable tie, and she should be able to stay in it for quite a while.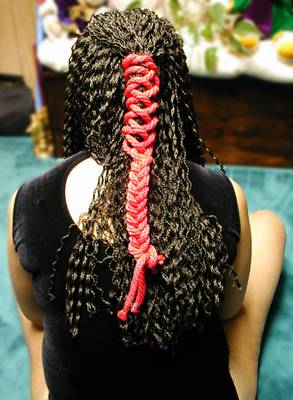 We will start by braiding two ropes into the hair.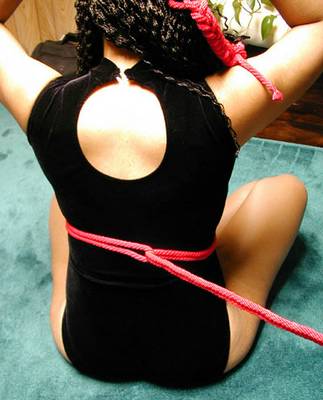 Next we apply a breast harness. Double a 25 to 30-foot rope, and wrap the loop around her torso, just under her breasts. Run the ends of the rope through the loop, and pull the rope in the other direction, so it pulls against the loop.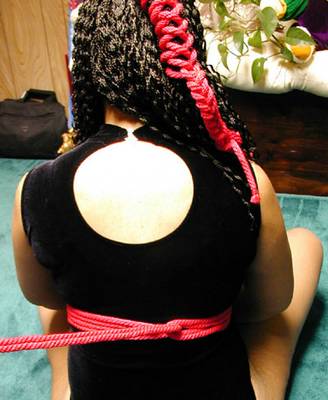 Wrap the rope around her torso again in the opposite direction, then run the ends through the loop that was formed when you reversed direction.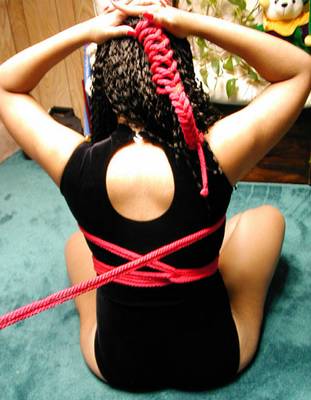 Now reverse direction again, but this time wrap just above the breasts.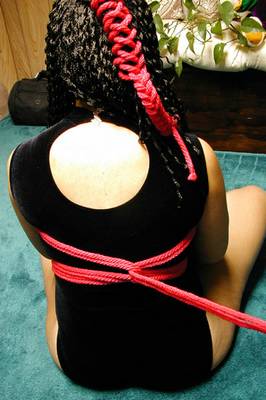 Run the ends under themselves, and reverse direction again.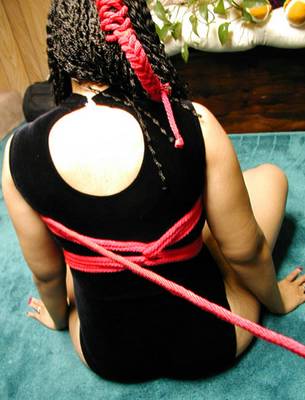 Take another wrap above the breasts.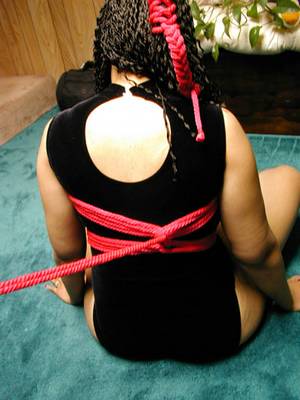 Run the ends under the previous wrap and pull snug.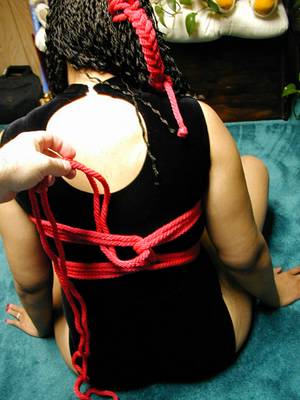 Run the ends up under the previous wrap.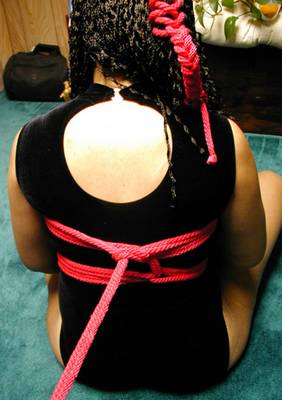 Now run the ends through the loop you just made, forming a knot that will keep the breast harness from tightening. Pull the knot tight.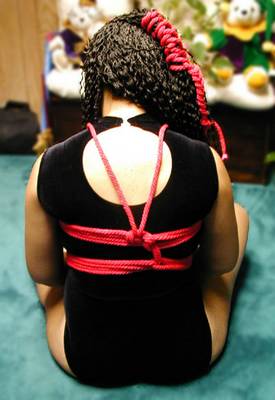 Run the two rope ends up over her shoulders to the front.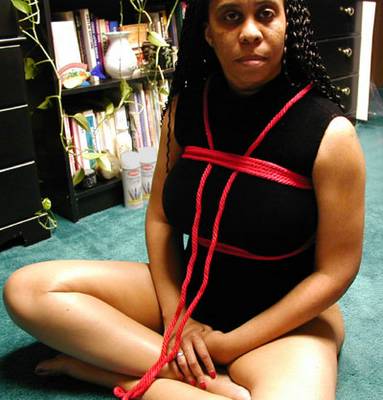 Bring the rope ends under the upper chest ropes.
PD will make this caged bird sing. claire is stuck in lockdown and her iron bonds are tormenting enough on their own. Having her cunt plugged surely does not make it any better. When PD lets her out of the cage, though, it is so she can serenade him with her screams. she sings when she is whipped, clamped and vibrated and her sexy song is beautiful.

Hooded, she is led out from her cage and bound into a new and more challenging position. she will be a good display piece for PD in the future. she follows commands, sings for him and stays for him; an excellent bondage slut.