Ball tie - rope bondage illustrated techniques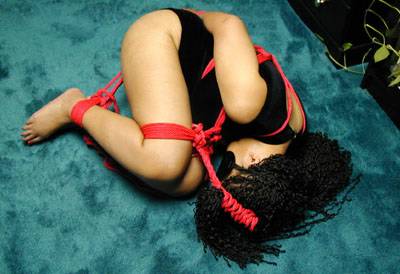 The ball tie is a compact tie that will make your partner feel all compressed and safe, yet unable to escape. It is a comfortable tie, and she should be able to stay in it for quite a while.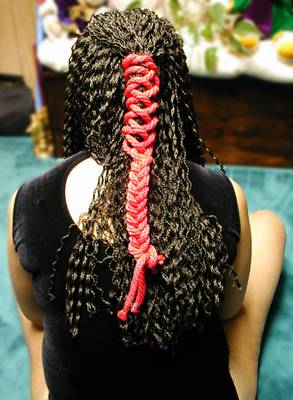 We will start by braiding two ropes into the hair.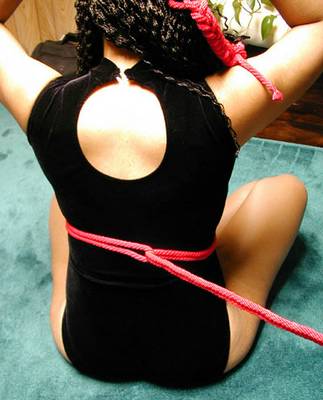 Next we apply a breast harness. Double a 25 to 30-foot rope, and wrap the loop around her torso, just under her breasts. Run the ends of the rope through the loop, and pull the rope in the other direction, so it pulls against the loop.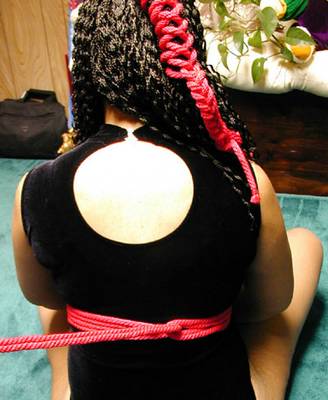 Wrap the rope around her torso again in the opposite direction, then run the ends through the loop that was formed when you reversed direction.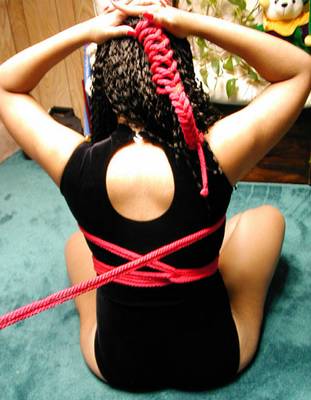 Now reverse direction again, but this time wrap just above the breasts.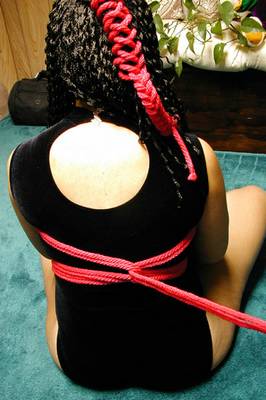 Run the ends under themselves, and reverse direction again.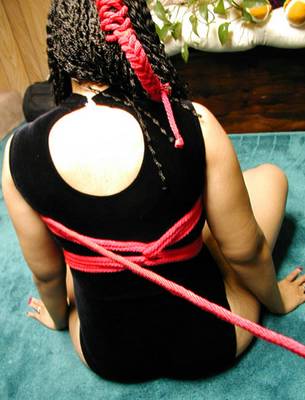 Take another wrap above the breasts.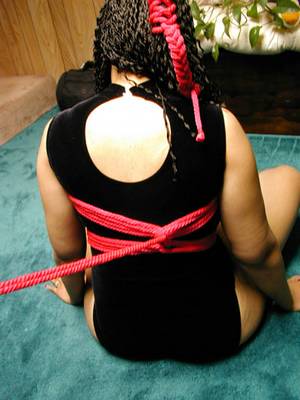 Run the ends under the previous wrap and pull snug.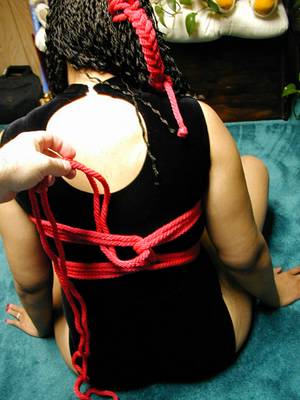 Run the ends up under the previous wrap.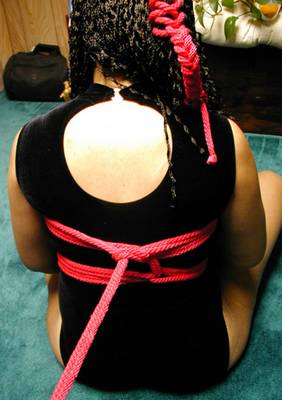 Now run the ends through the loop you just made, forming a knot that will keep the breast harness from tightening. Pull the knot tight.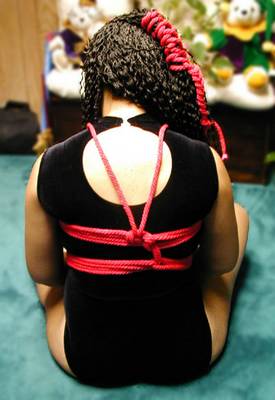 Run the two rope ends up over her shoulders to the front.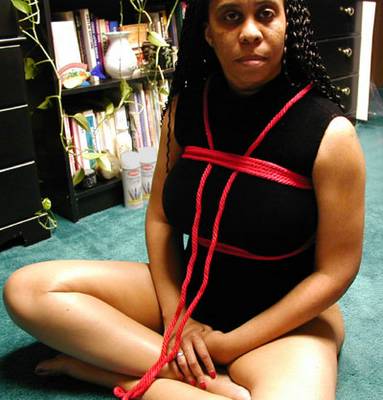 Bring the rope ends under the upper chest ropes.
Live Show Mondays brings you the 2nd part of the July live show that featured Mason, Winter Sky and special guest co-top Christina Carter.

After making the girls cum hard and often in the last update, we spread them out and apply clothespins to their already tired bodies. Each girl has a zipper applied, which is then attached to a 20lb weight that the other girl has to hold. Winter is the weakest link, never having worked out a day in her privileged life. However Mason was a collegiate athlete and will have no problem holding the weight.

Neither girl wants to hurt the other, so we quicken the process by using vibrators to weaken them further. Winter is the first to cum, and the first to drop the ball. Mason drops hers right after, as the shock and pain of the zipper rips though her trembling body.

Next Winter's face is used as a seat for a struggling Mason locked in the wall stocks. The stocks are designed to slowly choke out the victim. You must use all your strength to stay up or you will pass out. Winters face must take the full brunt of Mason's weight in order to save her new best friend.