Ball tie - rope bondage illustrated techniques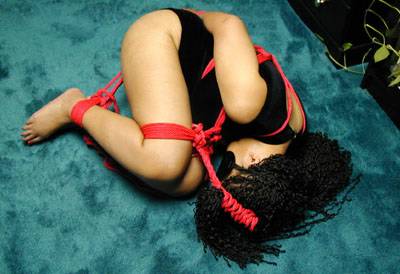 The ball tie is a compact tie that will make your partner feel all compressed and safe, yet unable to escape. It is a comfortable tie, and she should be able to stay in it for quite a while.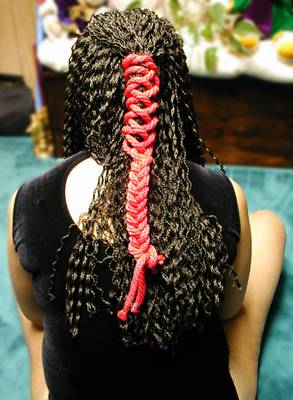 We will start by braiding two ropes into the hair.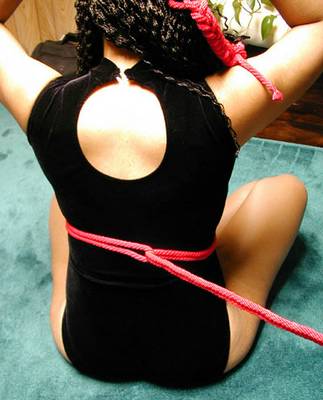 Next we apply a breast harness. Double a 25 to 30-foot rope, and wrap the loop around her torso, just under her breasts. Run the ends of the rope through the loop, and pull the rope in the other direction, so it pulls against the loop.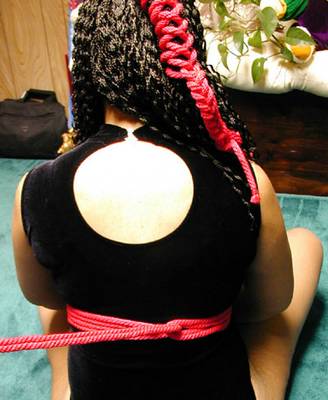 Wrap the rope around her torso again in the opposite direction, then run the ends through the loop that was formed when you reversed direction.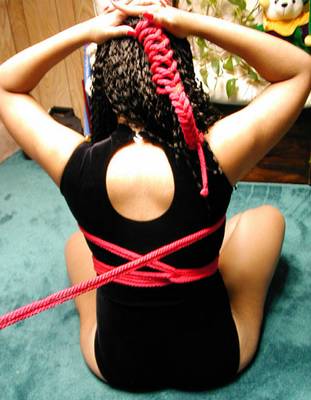 Now reverse direction again, but this time wrap just above the breasts.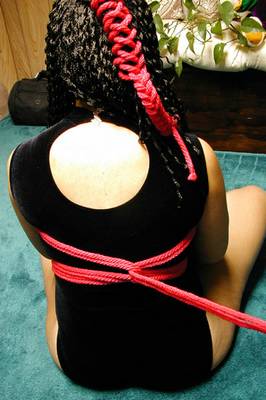 Run the ends under themselves, and reverse direction again.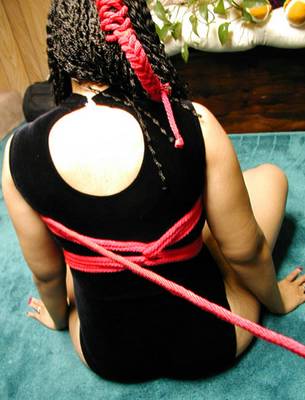 Take another wrap above the breasts.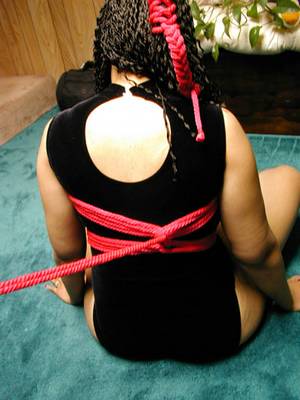 Run the ends under the previous wrap and pull snug.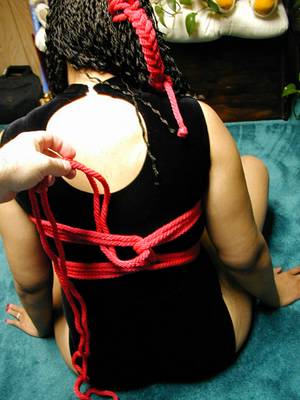 Run the ends up under the previous wrap.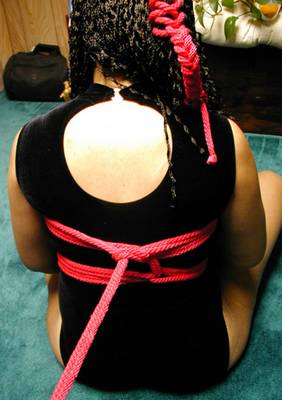 Now run the ends through the loop you just made, forming a knot that will keep the breast harness from tightening. Pull the knot tight.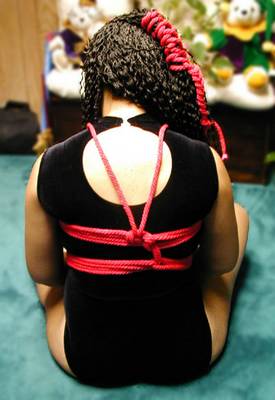 Run the two rope ends up over her shoulders to the front.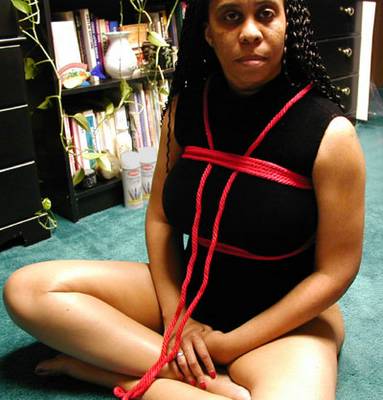 Bring the rope ends under the upper chest ropes.
Remember when Bobbi Starr was untouched and innocent? Before she did anal, before the DPs, before the Los Angeles porn industry got their hands on her. For the holiday day season reminisce by watching this classic archive shoot of Bobbi's 1st scene with a girl, her 1st lesbian bondage scene and very 1st experience with electro sex!

Bobbi Star shows up for a routine medical examination, and wakes up gagged and strapped to a gyno chair. Her captor, sexy nurse Kimeberly Kane, uses her bound body as a plaything. She gets whipped, fucked, shocked, and made to service her Mistress.