Ball tie - rope bondage illustrated techniques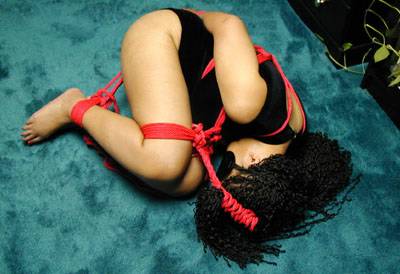 The ball tie is a compact tie that will make your partner feel all compressed and safe, yet unable to escape. It is a comfortable tie, and she should be able to stay in it for quite a while.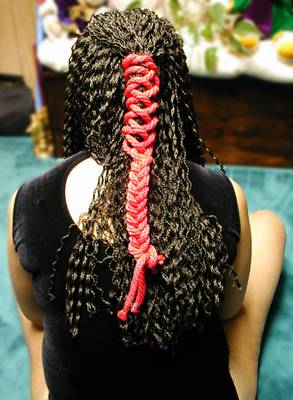 We will start by braiding two ropes into the hair.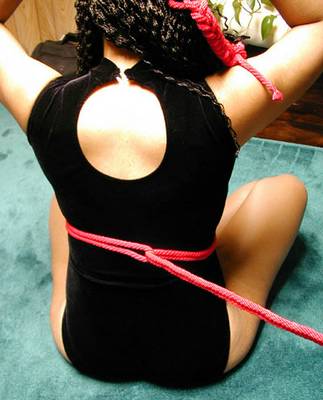 Next we apply a breast harness. Double a 25 to 30-foot rope, and wrap the loop around her torso, just under her breasts. Run the ends of the rope through the loop, and pull the rope in the other direction, so it pulls against the loop.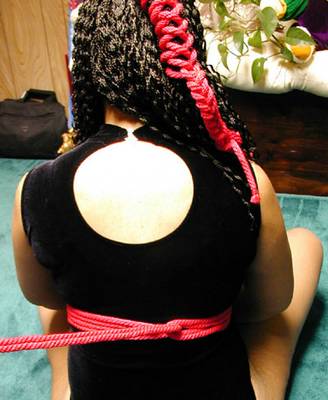 Wrap the rope around her torso again in the opposite direction, then run the ends through the loop that was formed when you reversed direction.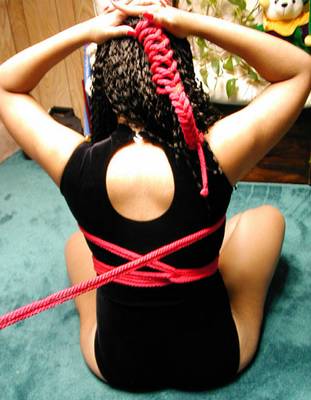 Now reverse direction again, but this time wrap just above the breasts.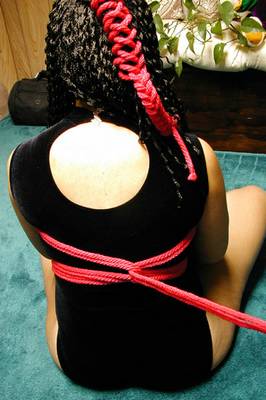 Run the ends under themselves, and reverse direction again.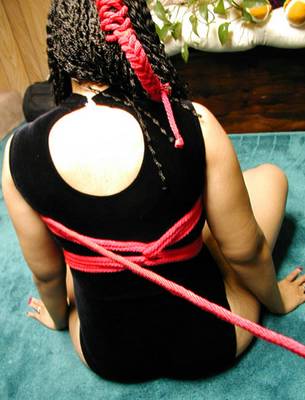 Take another wrap above the breasts.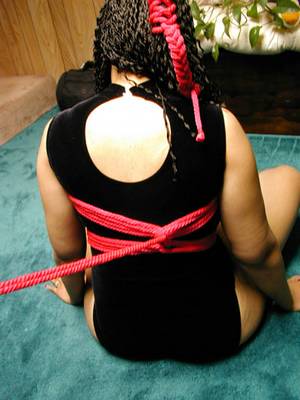 Run the ends under the previous wrap and pull snug.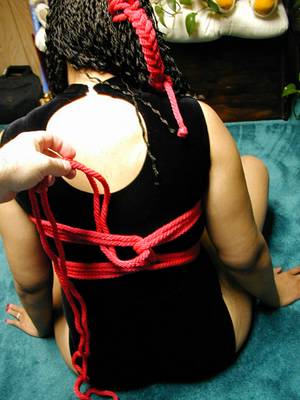 Run the ends up under the previous wrap.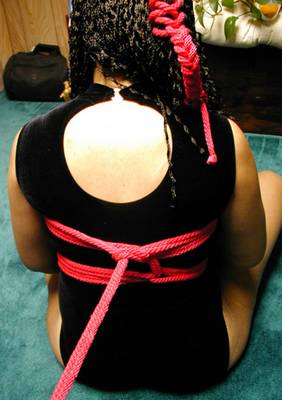 Now run the ends through the loop you just made, forming a knot that will keep the breast harness from tightening. Pull the knot tight.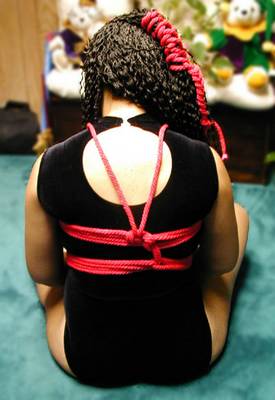 Run the two rope ends up over her shoulders to the front.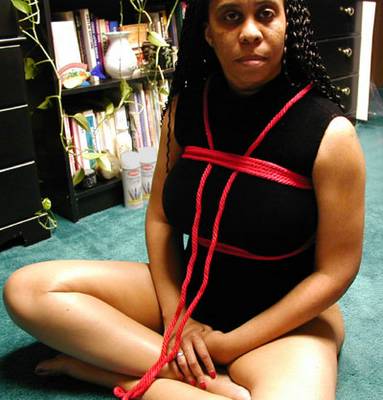 Bring the rope ends under the upper chest ropes.
Kelly Devine's tremendous ass demands attention, and I give her the attention it deserves in the way of our biggest, baddest electrode made for close encounters of the anal kind: Stanley. There is nothing in the world like him.

When she's restrained in the doggy position, there's some good old fashioned whipping with leather a flogger (her favorite) while I cattle prod her ass and feet (her least favorite). I make her endure a good cattle prodding in order to get what she wants, a flogging.

Rewards must be earned, after all.

Now comes the main event: Kelly vs. Stanley. She takes him in her willing and quivering ass with shocking ease and Kelly wins, hands down. Though she hates the cattle prod, she cums and cums again with its encouragement.