Ball tie - rope bondage illustrated techniques.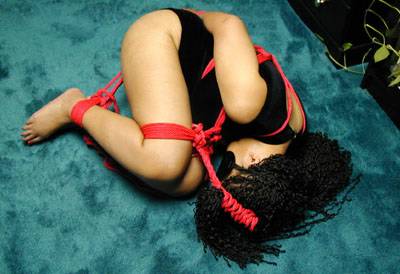 The ball tie is a compact tie that will make your partner feel all compressed and safe, yet unable to escape. It is a comfortable tie, and she should be able to stay in it for quite a while.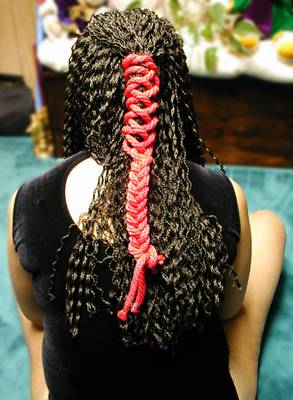 We will start by braiding two ropes into the hair.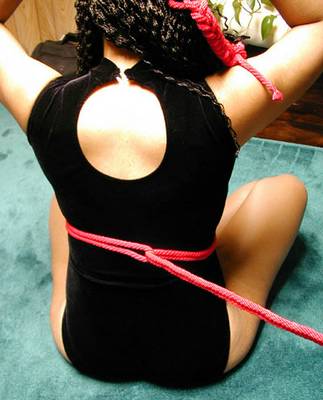 Next we apply a breast harness. Double a 25 to 30-foot rope, and wrap the loop around her torso, just under her breasts. Run the ends of the rope through the loop, and pull the rope in the other direction, so it pulls against the loop.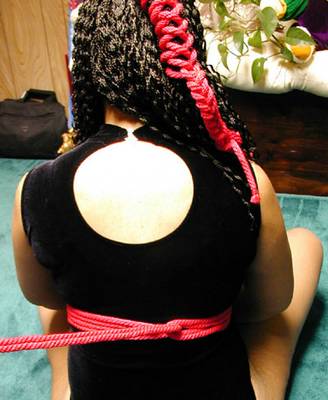 Wrap the rope around her torso again in the opposite direction, then run the ends through the loop that was formed when you reversed direction.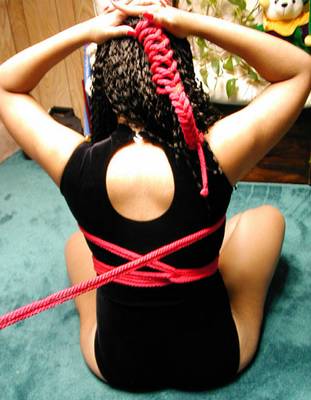 Now reverse direction again, but this time wrap just above the breasts.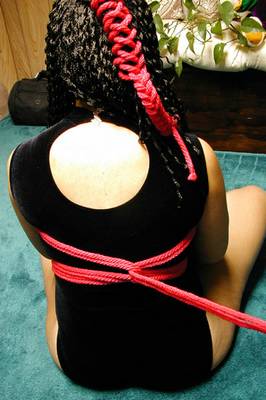 Run the ends under themselves, and reverse direction again.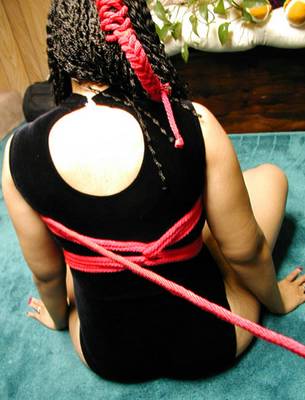 Take another wrap above the breasts.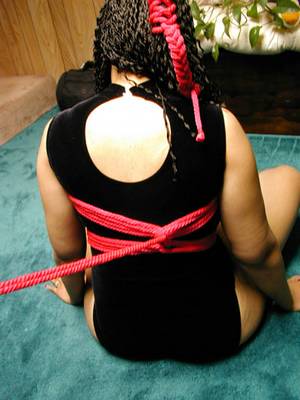 Run the ends under the previous wrap and pull snug.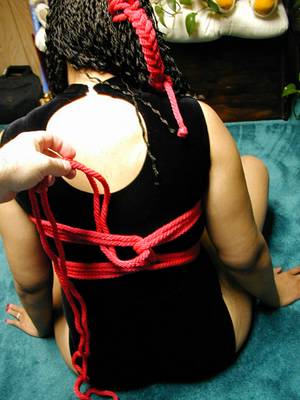 Run the ends up under the previous wrap.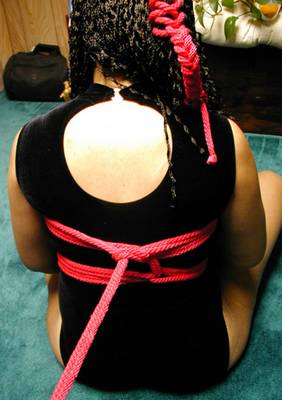 Now run the ends through the loop you just made, forming a knot that will keep the breast harness from tightening. Pull the knot tight.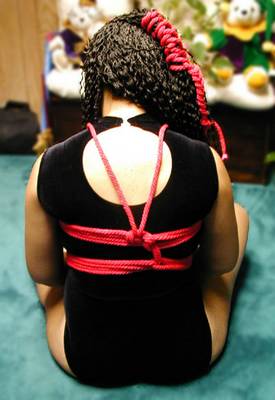 Run the two rope ends up over her shoulders to the front.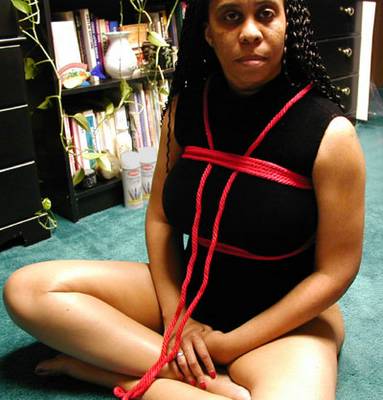 Bring the rope ends under the upper chest ropes.
Welcome Tia Ling back to Whipped Ass in one of her hottest movies yet! In the first scene Tia is strung up by a brutal crotch rope parting her beautiful pussy lips while she is whipped, choked and has her large full breasts humiliatingly milked by Aiden Starr! Tia is then oiled up and tied to a chair in such a way that her round ass is perched up for a tough spanking until her ass is deep red. She then has her pussy lips adorned with clamps and weights and her ass penetrated with an acrylic dildo. Aiden discovers more milk dripping from this hard-bodied slut's tits and fists and fucks her making her milk her own tits and receive pain as she cums. All at the same time! As if that's not enough Tia is made to lick ass and bent over and strap-on ass fucked in doggie style until every orgasm is ripped from her hot body!