Discipline, humilation and punishment ideas for him | part 2
articles and tutorials
Theory and practice of female domination
Pain, punishment and torment in BDSM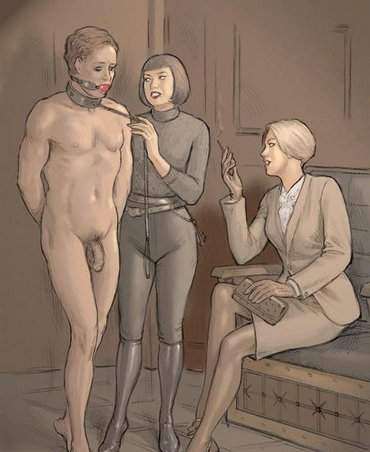 Silence!
When did he turn into such a chatterbox? You have drilled into him that a slave does not speak unless spoken to, unless there is some dire emergency such as the house has caught on fire or he must use the loo. But there he is, for some unknown reason, blabbing his head off and driving you crazy. But that is what gags are for. This gagging affair needn't be the bondage type with an "official" gag, such as a ball gag, bar or bit gag, or any other fetish toy. For this, you use whatever is at hand. And some of the things at hand are not only humiliating but sensual. How lovely! The list would begin with your g-string, thong, or panties. All nice things to stuff in his mouth.
In any case, the list could also include your hosiery, and also your sock(s), if you are a sock person. This is a particularly good one for the foot fetishist, as is this next one: If you have sneakers with long laces, place the heel of the sneaker on his nose and make him place the tongue in his mouth and grip it with his teeth. Use the laces to tie the sneaker to his head. This is also very amusing to behold. So what else? Almost anything that will stretch his mouth some and prevent him from talking. Your box of Camel Turkish Jades, for example. Or a dog's ball, washcloth, or an empty toilet paper roll. Even the remote control I like this one because l hate "channel surfing" and using the remote to gag him impresses this upon him as well as shuts him up. Another nice idea is to order him to put his hand in his mouth, like four fingers, down to at least the second knuckle. But most of all, I enjoy using an egg, uncooked of course, because if he screws up, he gets a mouthful of raw egg and eggshells.
Chopstick Cock Torture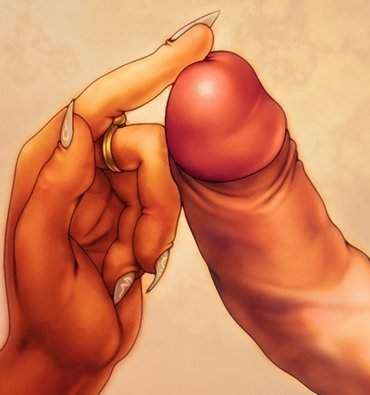 What a wonderful torture—and you don't even need rope! What you do need is a set of chopsticks, not the cheap ones that come with Chinese takeout and may leave very uncomfortable splinters, but the nice smooth kind you might find in an Asian-style department store. After that, all you'll need is two thick rubber bands. Although he is near you and has a really nice hard-on, it is optional for this trick. As a matter of fact a hard-on is a real pain! For him, anyway. At the base of his cock, place one chopstick on top of his cock, and one below. Then, take the rubber bands and wrap one around the two ends of the chopsticks on one side, and use the other to do the same thing on the other side. This will squeeze his cock between the two chopsticks, and you can tighten the rubber bands at will.
Since chopstick torture and other genital bondage items restrict blood flow out of his cock, swelling is a possibility, so make sure you can easily remove the rubber bands either by pulling them off or by cutting them with your blunt-end surgical scissors. As you would do with any other form of bondage, check his member frequently for impaired blood flow. Signs of impaired blood flow are a blue tinge and coldness to the touch.
Sperm Shot
I just love this one. It is so simple and effective, and all you need is a jar with a lid and one of those huge plastic eye-dropper-like turkey basters! When he is ready to come, I give him the jar. Of course, the first lime he uses it, the jar is clean. When he comes, I make him come in the jar and then I screw the lid on tightly. The jar sits there, in plain sight, while we come back to earth, once he is grounded, I make him put the jar in the freezer. And there it remains until the next time I want to play this little game. But each time he opens the freezer, there is the little jar with all his frozen goo in it. Like having a personal sperm bank in the comfort of your home.
So what, you say? Well, the game isn't over yet. I like this game so much that I bring out the jar and make him come in it very often. Then when I feel I have accumulated enough of his pearl gism, 1 plan a special playtime. (Accumulating enough gism does take quite some time.) I thaw the jar out in advance so its contents are liquid again when I want to use it. Adding a little warm water helps a lot with the flow factor, too. This is where the turkey baster comes in. At the end of playtime, when he begs me oh-so-eloquently to please, please, let him come, I agree immediately, but only on my terms. My terms being that while he plays with himself, I work the turkey baster into his ass. As his come spurts out of his cock, I shoot the full load of his own sperm up his butt, like someone was coming inside of him. Very humiliating.
Lick It Up!
Unless they have worked as waiters, male creatures, in their haste to have their own needs attended to, have the tendency to give clumsy service, especially when it comes to things like serving tea, coffee, other beverages, and snacks or a repast for the domina. Anyone who has waited tables or served drinks knows that when you are walking with a tray, or cup and saucer, you do not look at what you are carrying, but you do watch where you are going. Watching where you are going keeps the tray, or whatever, steady. If he watches what he is carrying, he will definitely spill it. Watching it makes his gait unnatural, almost like something out of the old Monty Python's "Ministry of Silly Walks," simply because he is worried about spillage. So now that you know what the trick to carrying a tray is, are you going to share it with him?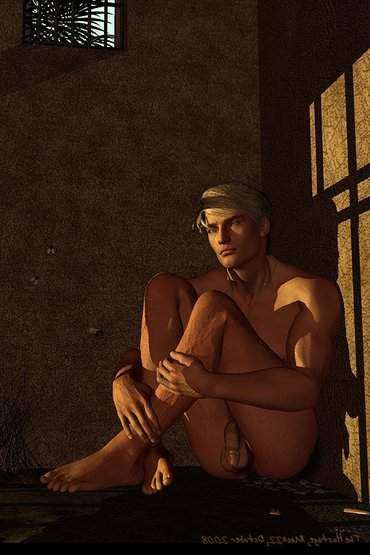 Of course not. At least not right away. That would take all the fun out of it.
Command him to serve you your favorite beverage (or better yet, a bowl of soup!), either on a tray or by hand. When he spills it, make him lick it up. After he has licked up as much as he can, including dust, carpet fibers, cat hair, whatever, then you can command him to clean it with the proper solvents, or have him rent a carpet cleaner and clean the entire carpet. If you have wooden floors, a nice waxing, done on his hands and knees, will be just the thing.
Hold That Pose
Getting on your nerves, is he? Trying to manipulate you into doing what he wants, huh? Similar to parking him but with no rope, "hold that pose" falls into the category of mental bondage, which we can easily put to our use as a form of discipline. By man-handling him, I place him in an uncomfortable or difficult position, either over, on, or under something, or else in a free-standing pose, and command him to stay there. My favorite place to put him is on his back on my leather spanking bench, which is not the length of a full-grown man. Since the bench is shorter than he is, and I don't want his arms and legs dangling, I order him to pull his knees up to his chest and grab hold of his ankles or knees with his hands. Then he has to balance himself there for as long as it pleases me, or until he has learned his lesson. When will you know that the lesson has been learned? Look at him. Is he straining or struggling to hold the pose? Is he sweating? Does he look to be in discomfort? Good. Wait a few minutes longer before telling him he can move freely.
If you don't have a spanking bench or other similar piece of equipment, use a sturdy table or chair to pose him on, but not the bed. The bed is too comfy and soft. If you have no piece of furniture that can be pressed into service for this, try a free-standing pose instead, and make it a good one. Try this: Stand him up, have him bend his right knee deeply and extend his left leg straight out to the side. Make sure he points his toes on that left leg and that they stay pointed. Now, have him extend his right arm straight out from his shoulder. His left hand should be clasped behind his neck, with the elbow at the correct right angle to the floor, not lazily angled in toward his face. Don't think much of this? Get up and try it for, let's say, two minutes. Then let me know what you think.
Bashing and Slapping
Two terms I use to denote using my hands to discipline him that have nothing to do with a spanking, and great favorites of mine. Both combine physical discipline with humiliation and are very useful tools in putting him, and keeping him, in his place. While Boob-bashing is painful, slapping his larger protuberances can be excruciating, Start carefully with this one, and as his arousal increases, so can the severity of your slaps.
Boob Bashing
If he enjoys touching himself without your permission, and you do not wish to tie him up as punishment (as you will read later on in "Hands Off!"), I find slapping the offending protuberance to be an effective form of discipline. Any body pan of his that protrudes even slightly is a prime target for a good slap, or a few. These parts include his breasts, or man-boobs, and his cock and balls. Boob bashing is easy and uses the same action as face slapping: there's his boob, now give it a good forehand (palm) slap followed by a good backhand slap. Repeat, repeal, repeat. Or, you can alternate between the right boob and the left in a flowing right-to-left or left-to-right motion: forehand on the one, backhand across the other. You can give all of your attention to one boob at a time or you can alternate between boobs. You can even use both your hands at the same time. You can slap both boobs in something like a clapping motion, only your hands clap against his boobs instead of against each other. You can forehand and backhand each boob simultaneously. If his boobs are prominent, you will definitely enjoy how they bounce with each blow. I find this activity to be highly amusing.
Cock and Ball Slapping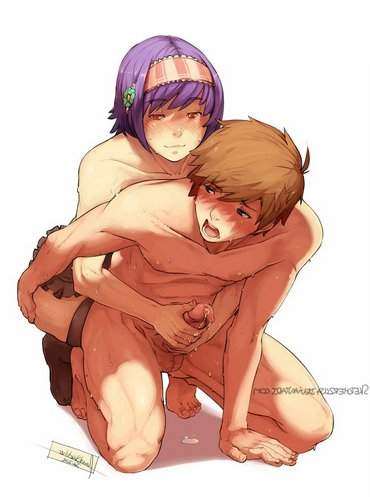 His other prime protuberances are his cock and balls. Unfortunately, unless his cock and balls are made of steel, you won't be able to slap them anywhere near as hard as you can slap his boobs. Men are very protective of their jewels, and not without reason. Also, each mans tolerance level is different and areas of extreme sensitivity vary from one to another. A mere quarter of an inch in one direction or the other can make the difference between a pleasantly painful experience, or an excruciatingly painful one. If he words up on you, you have strayed into the no-go zone, so take note of where it is and don't hit there anymore.
A cock slap is not quite like the openhanded slap used on his face since the target area is not only smaller but tubular, and tends to wave around. You will find that when you slap his dick, it is more effective to use only certain parts of your hand. These parts would be your closed fingers and where your fingers meet the palm of your hand. And when you slap his cock, it will bobble around wildly, and we know how hard it is to hit a moving target. So you can either wail for his cock to stop moving before slapping it again, or you can hold it in one hand and slap it with the other. You will find that his reactions differ depending on where the slap lands. The head is very, very' sensitive, especially around the lip (where his slit is) and the lip (the ridge separating the head from the shaft), so when a blow lands there his reaction will be, shall I say. energetic?
Slapping the shaft is less painful for him and the front of the shaft is more sensitive than the inside which rests against his body. Slapping the outer shaft needs no explanation; to slap the inside shaft, hold his cock (or have him hold it) perpendicular to his body. Another nice place to slap, even though it doesn't protrude, is the fleshy area on the front of his body right at the base of his dick. While you are there, you can pull out a few of his groin hairs, loo.
His balls are another thing entirely. Many men cannot stand any pain in this area at all, but their sensitivity varies widely. If he is receptive to this kind of play, start slowly and very gently, then when he becomes responsive, add just a little more pressure, then a little more as he gets more excited, and so on. You know of this method already; it is called "conditioning."