Elemental Torture: Trial by Fire
articles and tutorials
Theory and practice of female domination
Pain, punishment and torment in BDSM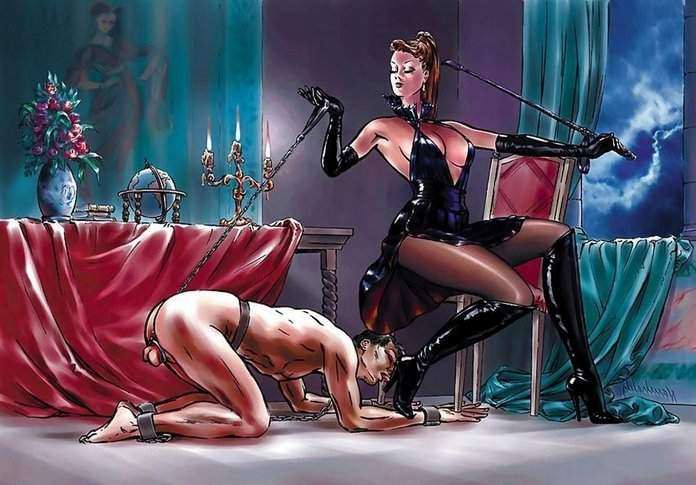 Very different from the fire and violet-wand play discussed in Edge Play, what follows is gentler but just as scary. You will need one thing you don't have and one that you do (which you may not want to use), and you will need to secure him to something upright. If he hasn't turned your basement or attic into a dungeon yet so you have no X-frame or cross, have you eye hooks in the ceiling in a discreet corner or over the bed? A four-poster bed he can be lashed upright to the foot-end of? The metal over-the-door pieces from your friendly hardware store? So what are you waiting for? The BDSM fairy? I strongly advise against doing this on a bed or sofa or other flammable area—the must-haves are just a little dangerous but playing with matches on the bed makes me very nervous—alarm bells there. The "must-haves" are "sparklers," and I hope you can buy them where you live; I'm in New York City and they can be difficult to find here. So where did I come across this technique? At Mistress Elizabeths in Florida, where fireworks are legal. Sparklers are easily bought in red, while, and blue boxes of a dozen wands.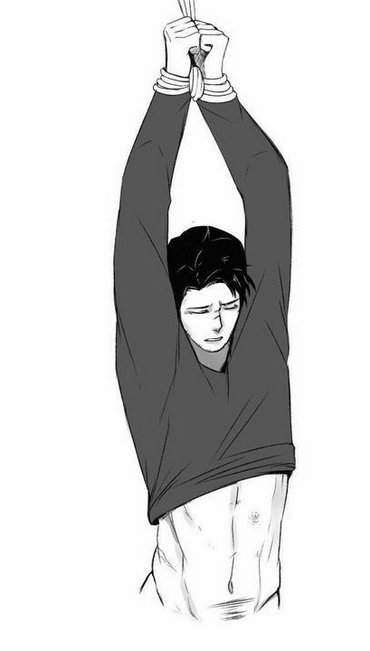 What is a sparkler? It is a slender metal wand encased in something-or-other, that shoots off bright sparks when lit. All the kids played with them on the Fourth of July when I was little. Maybe he wasn't one of those kids, or in the excitement of the moment he forgets that they are relatively harmless. I don't know what the business end of sparklers is made of. but one ingredient must be some form of sulfur because it has a match-strike smell, which he will recognize as a sign of fire, too. Second, as the fire burns down the stem, it makes an ominous hissing sound, akin to what one would equate with the burning of the fuse on a stick of dynamite—a sound well known to movie viewers. If he is already blindfolded, the smell and the noise can make him quiver in fear.
If he is not blindfolded, then having the use of his eyes will actually make things much worse for him. His eyes will deceive him into thinking he is seeing something very real and very dangerous but that does not exist at all: the glowing ember of the burned metal at the top of the wand, which looks just like a brand, and all those fiery sparks shooting off in a circle from the wand. But remember I said these were given to all the kids to play with when I was a kid myself? These wands are harmless unless you try to put them out with your hand, trip and fall on him while you are holding one, or a variety of other duh! mishaps. Okay, so the sparkler has just started doing its showy-but-harmless thing. If he is not blindfolded, he will overreact to the very occasional overbright and errant spark that lands on one unruly chest hair, giving off that distinct burnt-hair smell. But it will be over before it even began, over before he has realized it has even started, and no harm w'as done to him except for a singed hair or two.
As the grand finale (if he has been blindfolded up to now, you may wish to remove it for this), you say in your best low, menacing tone, "and now I am going to brand you with this," as you press the wand against his skin. He jumps a mile as you apply the wand to his bare chest, yelping in dread anticipation, only to find that the wand is stone cold!