Tickling and female domination
articles and tutorials
Theory and practice of female domination
Pain, punishment and torment in BDSM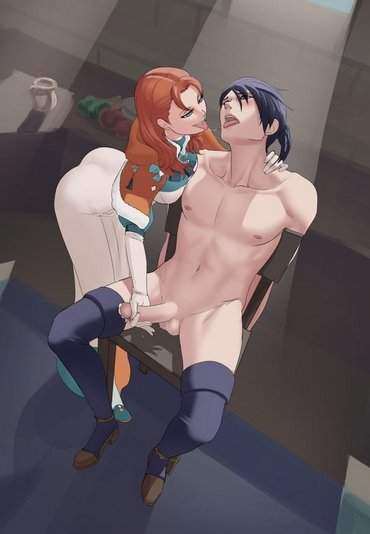 This has got to be the most feel-good fetish imaginable for both the giver and the receiver. And it is usually a straight-out fetish; you don't have to pretend to be anyone other than the temptress/torturer you truly are. The tickling fetishist often has no interest in any other aspect of BDSM, he may even consider himself to be outside of our realm. But this is a real fetish, he is serious about it. and you will get so much more out of it than you expect. As I just said, although this fetishist doesn't consider himself part of our scene, some bondage (which he doesn't think of as "bondage" as we do) is necessary with this scene, so you will definitely have to tie his wrists and ankles securely to the bedposts unless the game plan is to chase him around the room. Be sure to leave some slack in the rope so he can thrash around. Watching him thrash is fun—there's that power thing again.
You can tickle him with any number of things: your hair, a feather, whatever, but best of all is your fingertips and nails. As with everything else, each individual's ticklish spots differ, but some spots are a sure thing. Under his arms, his feet, and someplace along his sides or belly would be the best places to start, and to keep as fall-back positions if other body areas do not work out as hoped. Using those three areas as a springboard, you can seek out and exploit other ticklish areas. Partway into the session, some tickling fetishists become so, sensitive that their whole body becomes more or less ticklish, and just twiddling your fingers at them will reduce them to further outbursts, complete with tearing eyes.
Happy Max
I have two tickling fetishists and each manifests his fetish differently. The first slave, Max, uses tickling as a means of relaxation and release of stress, operating under the premise that laughter is good for the soul. In Max's case, it sure is, even if you are not the one being tickled. One day, as a treat, I had a girlfriend over when Max was coming by to be tickled. She was there when he arrived and we were both dressed in our black thong and bra outfits, complete with the stiletto pumps. His eyes lit up like a Christmas tree when I opened the door and he saw both of us. We took him by the arm and led him into the room, where we proceeded to strip him to his underwear and then tie him, hand and foot, to the bondage table. By this time he was delirious and we hadn't really done anything yet. Just goes to show you it is mind over matter and his mind was working overtime. He was half hysterical with laughter before we were done tying him to the table. And then the real fun began.
Now he had four hands to tickle him. We could gang up on one area, we could spread ourselves out, each taking a side, or one at his head and one at his feet, we could rotate around him in a circle, one of us could physically restrain him by sitting on him so the other could really go to work. The possibilities were endless and we were on a mission to exploit them all. Well, we did this so well that his laughter, real genuine laughter at the sheer pleasure of being tickled, became infectious and my friend and I caught it. Then we became so overcome with laughter that we could no longer tickle him because she was bending over holding her stomach, tears rolling down her face, as she laughed. Seeing her like that was the final straw for me. I could hold it in no longer, the real thing had to come out. And when it did, I laughed so hard that it sat me down. I couldn't even stand up!
When Max left, he had the hugest smile on his face, literally from ear to ear, and my friend and I were in the greatest of moods. How can your day go wrong when you start it by laughing your ass off?
The Sufferings of Wade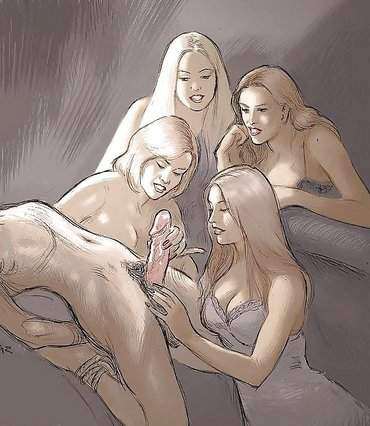 Wade, my other tickling fetishist, has an entirely different concept about tickling than Max. While Max uses tickling as a release from stress, Wade uses tickling as a means to suffer for the mistress, perhaps to relieve some unmentioned guilt or relive a childhood episode. He wants to laugh but he has to suffer to do so. I call him a masochistic tickling fetishist, who is also into humiliation. Wades first scenario was that he played captive to my Amazon Queen, and the speciality of this particular Amazon tribe was to use tickling as a means of torture to extract information. Wade was caught spying upon the Amazons as they bathed, and the punishment for that offense was death. His infraction was far too serious for just tickling. So Wade, after being stripped, verbally humiliated, spat upon, and made to grovel in the most rewarding way, was given the reduced sentence of tickling to tears, followed by "castration." That was something I had just thrown in and it worked. He was as docile as a lamb and as hard as a rock when l led him to the table and tied him to it, occasionally whimpering in fear and begging me softly to spare him the castration.
The tickling, although he was laughing and aroused, was most painful fun for Wade, for unlike Max, who took outright pleasure in being tickled, Wade suffered greatly through his laughter and offered it up to me as a sacrifice, masochism in the chivalrous sense of the word (see chapter 12, on masochism). Max didn't have a scenario, just tickle, tickle, tickle him and make him laugh hysterically. Wade's scenario of capture by a superior woman, not only an Amazon, but an Amazon Queen, who spares his life only to take away his life-giving penis after she has humiliated him by reducing him to tears by tickling him, is more complex. When I tickled him, he fought back the laughter and fought like hell to close his arms or wiggle his feet or otherwise get away from my tickling fingertips. His fighting, his fruitless struggles, are as exciting to him as being tickled. He needs the "pain" that fighting the laughter entails, but the laughter always wins out and humiliates him, reducing him to a quivering mass of begging, pleading flesh on the table.
What is he begging for? To be let off the final punishment of castration, of course. I allow him to grovel on the floor at my feet while I sharpen my knife and debate his pleas. After all, his sentence has already been reduced from death to tickling and castration, his private parts would make such a nice offering to our Goddess, and although I am Queen, I still have a High Council to answer to. They would want to know why he had been let off so easily. Sometimes I capitulate, and other times I don't. Obviously, I am not really cutting anything off at those times but I go through all the ritual motions: incense and candles, "cleansing the area," anointing it with "precious oils favored by the Goddess," and in the room I have a small cauldron in which his jewels will become a burnt offering for her. Although I have been waving a very serious knife around, I swap it for a safer butter knife while I distract his attention away from that hand. Then, I chant and raise my arm high over my head. I grab his member in one hand and in a large exaggerated down stroke I bring the dull side of the butter knife down on the root of his dick. This sends him off into space, and fulfills his obligation to me, the Queen, and my tribe.
Both Max and Wade use tickling as a catharsis but they get to the same place from very different sides of the playing field. I find each one's fetish personality intriguing and enjoy them equally. I like the feel-goodness of Max's fetish as much as I enjoy and am intrigued by the suffering and darkness of Wade's masochistic fetish fantasy realization.