Knots: prusik | tutorial for beginners
articles and tutorials
Bondage tutorials for beginners
Rope bondage knots tutorial
The prusik - more complicated knot but well tightening rope
This is the knot you should use if you want to tighten the rope after binding, for instance, for having your sub very tense after spread-eagling her. The prusik is the knot used by climbers for adding a sliding handle to a rope as an aid for climbing.
When not under tension, sliding the knot along the rope is easy. When tightened by the tension, it locks.
The traditional way of doing the prusik is easy, but you need both ends of the rope free. As we have one end tied to the sub's limb, we offer this way, a little more difficult, for making it.
The prusik, with the loop around the object (suppose a bed upright) takes about 4ft (1.22 m), with a 5/16 (8mm) rope
Imagine the end of the horizontal rope is tied at your sub's wrist.
Pass the free end of the rope around the object you'll be using for binding your sub to, and then pass the rope over its main length and loop around it…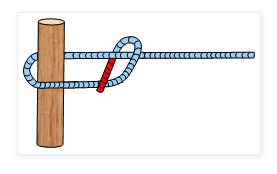 …and again.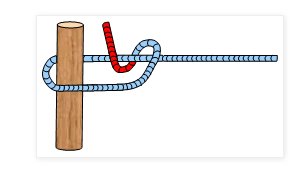 After the second loop, cross the end over the vertical piece of rope,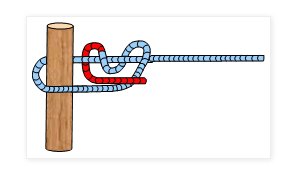 And loop again from the other side, beginning from under the main rope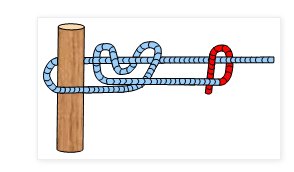 Give it a second turn,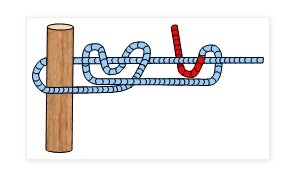 And go out from the knot passing the end inside the horizontal loop.
Notice: the knot is symmetrical. The rope enters and leaves at the middle, inside the horizontal loop, with two loops to the left and two to the right.
The knot is tightened by rolling all loops until they fasten to the main rope, and pulling the "red" end.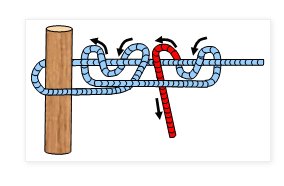 This is how it looks when tight.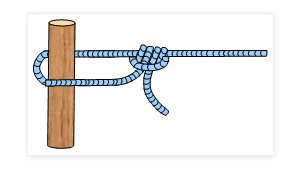 And, of course, after all the twists and turns, the rope finally passes inside a loop on two opposite directions, and both are pressed one against the other by it.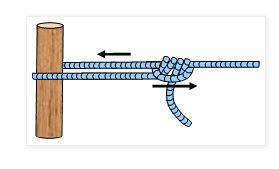 When the knot is not under tension, it slides easily on the horizontal rope. When under tension, it "bites" on the main rope, and locks.
So, for stretching your sub, pull with one of your hands as much as you want from the main rope (or the sub's limb), slide the knot with the other to the wanted position, and release the main rope.
For releasing him or her, just pull the main rope again for easing the tension in the knot, and slide it back.