True Lover's Knot - bondage manual
articles and tutorials
Bondage tutorials for beginners
Rope bondage knots tutorial
This knot takes its name from the legend that Dutch sailors tied it to remind themselves of their loved ones during long ocean voyages. The knot is the product of two intertwining overhand knots (symbolizing two intertwined lovers) and is the centerpiece of our Lover's Harness. Remaining firm when pulled tightly, the knot can be incorporated into a variety of ties and maintains its decorative appearance under struggle.
Rope length: Any length
Rope diameter: Any diameter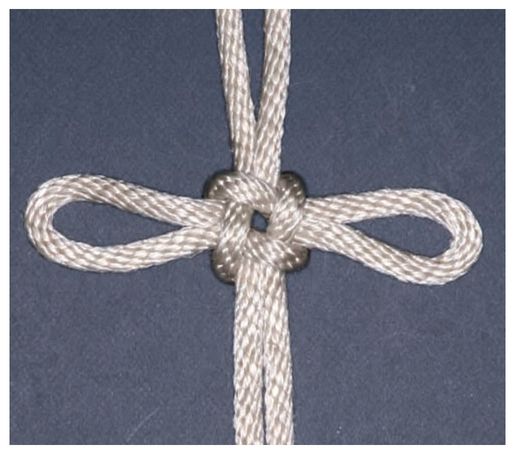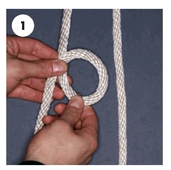 Start by making a counterclockwise loop. Make sure the "leg" of the loop is in front of the P shape created.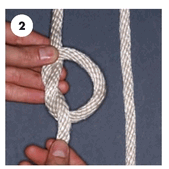 Tuck the "leg" behind and through the loop it made.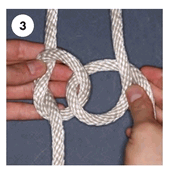 Take the other dangling rope and rotate it clockwise. Pass the end of this rope through the front of the loop on the left side and back behind itself to make a q shape.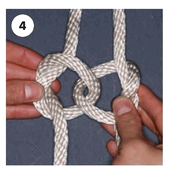 Now tuck the "leg" of the q down through the front of its own loop. You now have two overhand knots linked together.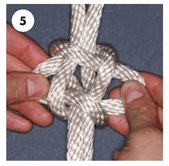 Fish your thumbs and forefingers between the left and right overhand knots and pinch the opposing center loops.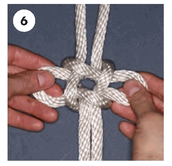 Gently pull the opposing loops until they emerge out the sides.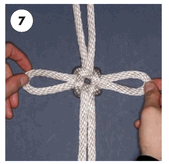 Pull the loops firmly, cinching them in place.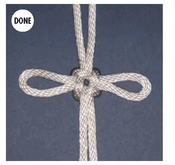 Now you're ready to tie a lover!