Schoolgirl spanking pictures
Pictures and Galleries
Spanking stories
Spanking instruction, instruments and devices
spanking pictures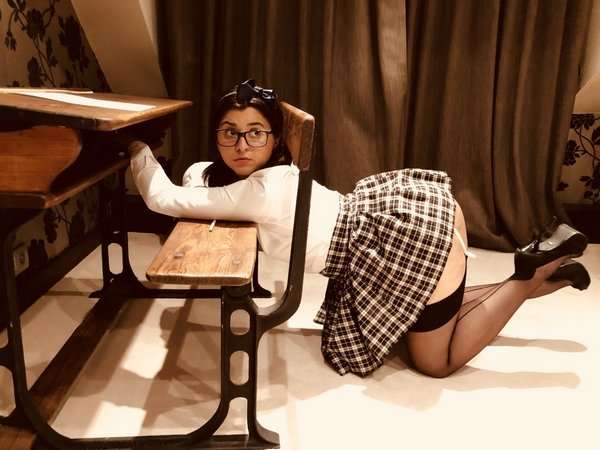 Celia had been a very very naughty schoolgirl.... It was very rare that the headmistress would make such an example of a pupil... But here she was, brought naked into the staff room to be spanked in front of all the teachers.
Humiliation was a key part of punishment said the headmistress... and Celia was just as red in the face as her fat buttocks...
Celia would never forget this day...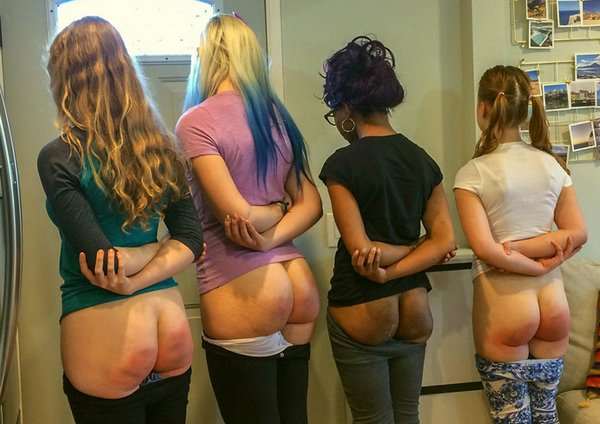 Pooling their money, the girls had rented a house off campus, where they could do things not permitted in school dormitories. So when all their parents showed up at the door, there was little time to clean up. All four were scolded about their grades, their behavior, and their attitudes adjusted with an arsenal of paddles, belts, and hairbrushes. Finally, the girls were warned that a parent will drop by once a week to inspect the house, and had the power to spank for any reason he or she deemed necessary.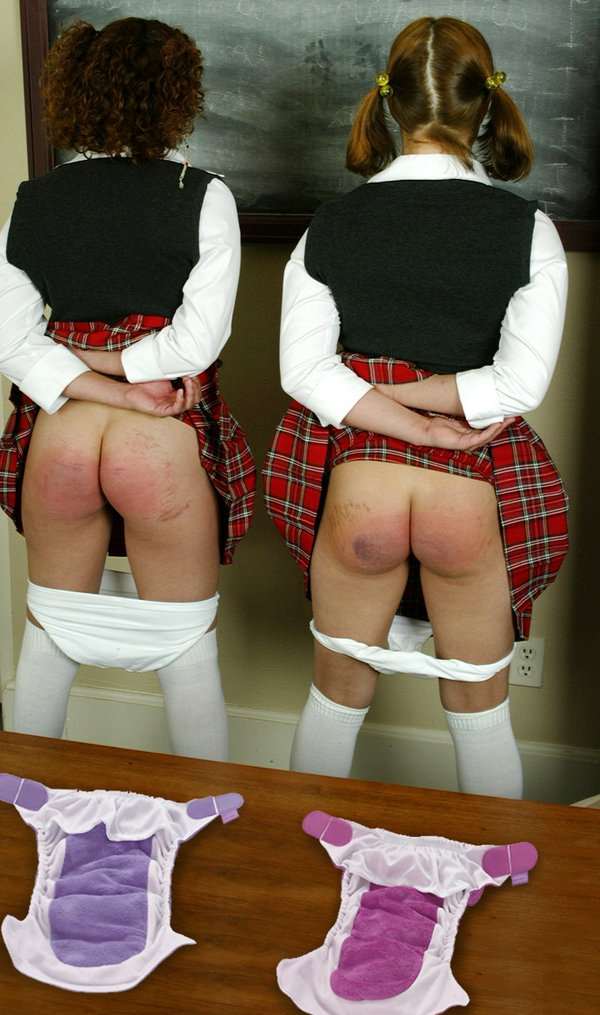 Caught making out in the bathroom during class hours, Riley and Robin were sent straight to the counsellorís office for immediate correction.
While the rattan cane brought both girls to tears, it was the subsequent humiliation that they dreaded most.
Once their reflection time was over, skirts and panties would be traded for colorful cloth diapers, and the girls would be marched back to class with their shame on full display...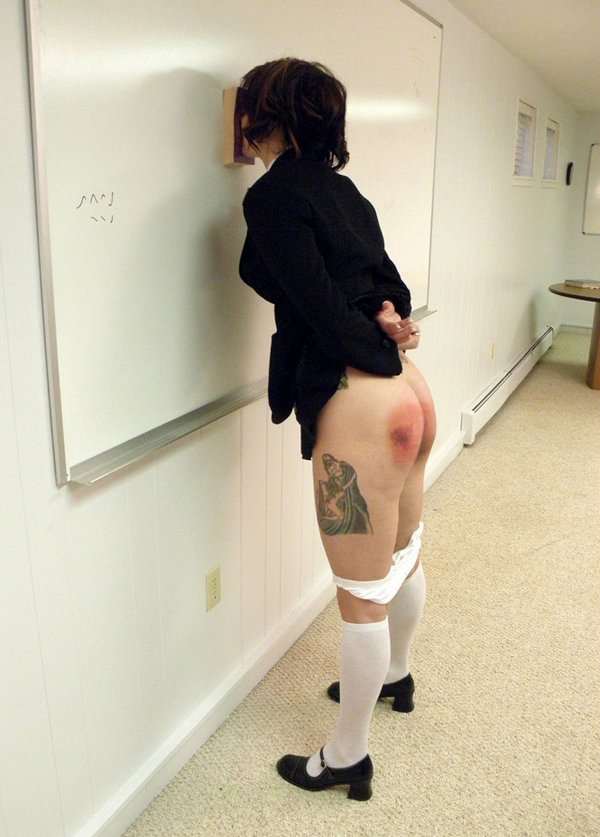 Terri sobbed gently, dreading the reaction when her classmates returned from lunch.
The Remedial Education Center was not like her old high school.
Poor work had consequences.
Painful, humiliating consequences.
The teacher wasted no time in bringing out the strap. He had no hesitation in applying it to her bare backside, until she was pleading like a whipped puppy.
At age twenty-seven, Terri was back to being a schoolgirl. All because she flunked one course in her teenage years.
She stared point blank into the cover of the book she was supposed to read. Forced to hold it up with her nose, the symbolic punishment only added to her shamefully reddened behind.
Terri whimpered as the sounds of her classmates returning filled the hallway outside.
But strict discipline worked.
Quietly, she vowed that she would be a Grade-A student, starting from this moment. Anything, if only to avoid the shame and pain of discipline again.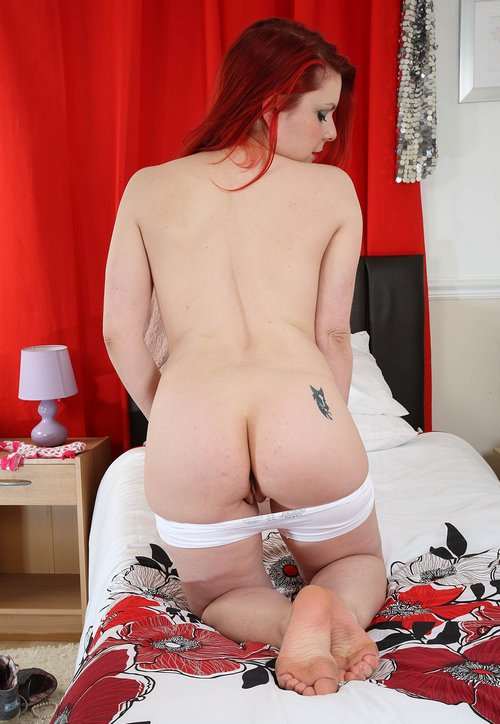 "Thongs are not part of the schoolís uniform, Ashley. You know that. Now take it off, and come lie across my lap. You need a much harder lesson than a simple hand spanking."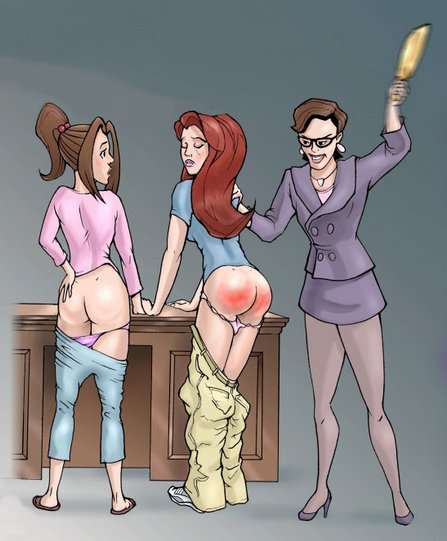 AS FAR AS THE PRINCIPAL WAS CONCERNED, JEAN AND KITTY WERE JUST COMMON SCHOOLGIRLS, SUPERPOWERS OR NOT.
AND AS WITH ANY STUDENT, DISRUPTIVE BEHAVIOR IN CLASS ENDED IN A TRIP TO THE PRINCIPAL'S OFFICE FOR A MEMORABLE, BARE-BOTTOM SPANKING.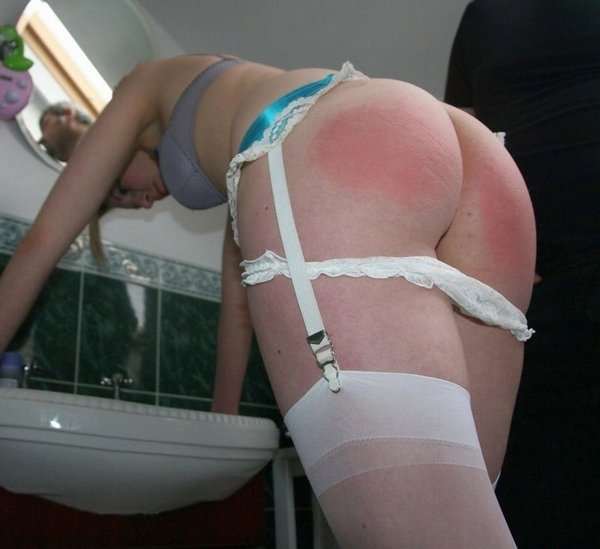 Like most teens, Elana rejoiced when spanking was outlawed in schools. That was, until her parents invited Mrs.Dawson to the house. Elana shrieked as she jumped over her teachers lap, in her own room, on her own bed. There was no refuge for underachieving girls, and now she knew.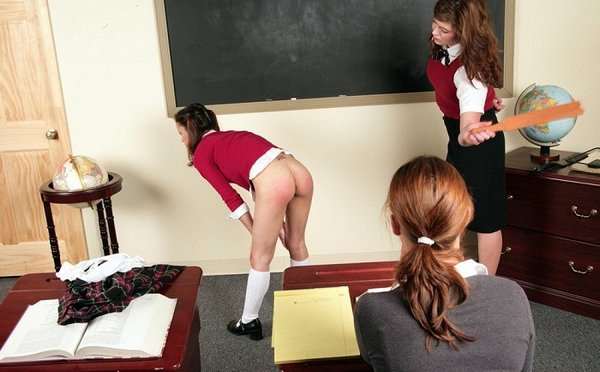 Caught cheating in the History test young Melanie was being made an example of to deter anyone else who thought they could beat the system... Mary, sitting at the front with the best view had mixed feelings... the noise of leather against bare flesh... the wobbling buttocks, the squeals of pain... it was a mixture of fear and immense sexual pleasure II and 24 strokes !! WOW!!