Michelle's First Paddling | free spanking story
Free porn sex stories
Spanking instruction, instruments and devices
illustrated spanking picture stories
Best spanking pictures
M/f spanking stories list
Michelle, our newest member of the Academy student body earned her first paddling last week for very inappropriate behavior in the classroom. It seems she was the instigator of a shoving match with another girl. Since such behavior is both unladylike and in violation of the academy rules for classroom behavior, it was necessary for me to punish both girls.
Michelle, being the instigator was treated to a paddling from me in my study, and the other girl although not directly at fault in this incident was given a sound spanking over my knee as a reminder not be influenced in the future by another persons actions toward them and further disrupting the class.
At the close of classes on the day of the shoving incident, Michelle reported to my study fully attired in her regulation schoolgirl uniform. After a brief but pointed lecture during which I expressed my outrage and disappointment at her behavior in class, I announced to Michelle that she would receive a paddling as punishment for the shoving incident. As is customary before I paddle anyone, I try to get the culprit to confess their guilt and admit that punishment is called for. This will create an ideal atmosphere for the spanking session. Michelle reluctantly admitted being sorry for what she did and said she did deserve to be punished for it.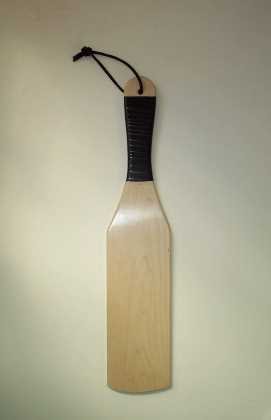 I then removed the new school paddle from the cabinet against the wall and instructed Michelle to bend over my desk in the correct position for a paddling. Since this was the first time she was in my study for a paddling, I had to guide her into the correct position, that being bending over my desk near the left corner, grabbing the far edge of the desk with both hands and resting her forearms and elbows atop the desk keeping her eyes straight ahead. She was reminded to stay in this position until all of the swats had been administered and she was given permission to get up. Standing up, reaching back with her hands or moving out of position in any way would result in an additional swat each time.
When I was satisfied that Michelle was in the correct position with her bottom well presented for the paddle, I announced that she would receive 5 hard swats with a short pause between each one. I then lifted the hem of Michelle's uniform skirt and tucked it into the waistband fully exposing her regulation schoolgirl knickers which were tightly stretched over her nicely rounded bottom. I then took my position to Michelle's left and tapped the paddle gently across her bottom in preparation for the first swat. I then drew back the paddle and swung it with full force to land squarely across Michelle's bottom with a loud, resounding whack that reverberated off the walls of my study. Michelle let out with an audible OW, but remained in position. I waited about 10 seconds allowing time for the pain to reach a crecendo and just begin to subside before applying the next stinging swat with equal force across her bottom. Again Michelle yelped with pain as the paddle landed across her bottom intensifying the sting of the first swat, but she did not move out of position. Three more such swats were administered, each one eliciting an audible response from Michelle attesting to the effectiveness of the new paddle.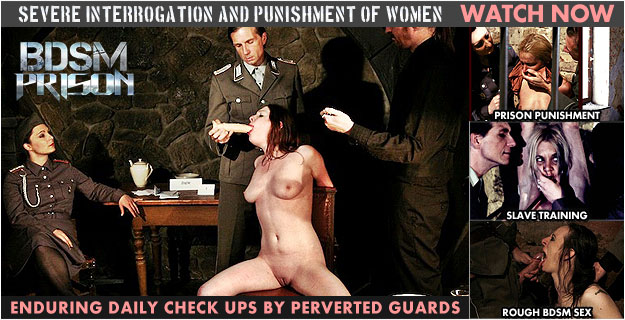 Michelle was sobbing profusely and said through her tears that she was sorry and had learned her lesson. I gave her permission to stand up and adjust her skirt. Then I had her apologize for her behavior in class, promise that she would never do it again, and thank me for punishing her properly. A contrite and tearful Michelle mumbled out an apology and a "Thank you Dean Osborne for paddling me", before I dismissed her with a warning never to shove anyone in class again, or face another paddling. Michelle understands that if she is sent to me again for such behavior, it won't be just 5 swats, but 10, because the number of swats double for repeat offences.
In all probablilty Michelle learned a very deterring lesson that afternon in my study and will refrain from ever shoving anyone in class again.