Girls Figure Training BDSM Academy 7
Free bondage photo blog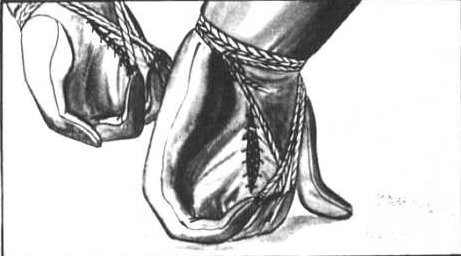 Next, June was fitted on a single boot into which both her legs were laced until it fit just below her knees. A strap attached to the boots was bound around her thighs and pulled tightly, passing through a small ring set in the back of the heel of the boot so her legs were bent tightly under her thighs, then buckled in position, leaving her legs in a tight, rigid kneeling position. Next, a long curved steel spring was fitted against June's back and buckled into place with long leather straps so her body was arched back in a sharp arch by means of the strong tension of the spring as it dragged at her.
A leather helmet covered her eyes, nose and mouth, and a draw cord at the base was tightened so it was sealed firmly around her neck. A steel ring was set in the top of the helmet and this was used to thread through it a long length of cord which passed behind her back and threaded through a similar ring sewn into her boot.
Madame drew the cord tight, using all her strength until June's head was dragged back until it almost touched the soles of the boots. When this was achieved, the rope was tightly knotted.
The soles of the boot consisted of tiny skids shaped like the bottom of a tobbogan, and in order to move around the room June had to lever herself along by her hands and slide her feet forward on the skids. Madame observed June was able to do this with too much ease, so she produced another little device.
This device consisted of leather gauntlet gloves, the palms of which were made from small spiked balls. The fingers contained a length of cord sewn into their tips and this end was tied back to the wrists of the gloves closing June's hands in a tight fist and forcing her skin against the sharp balls against the palms. Thus, as she moved around the floor her hands were constantly pricked and worried by the gloves.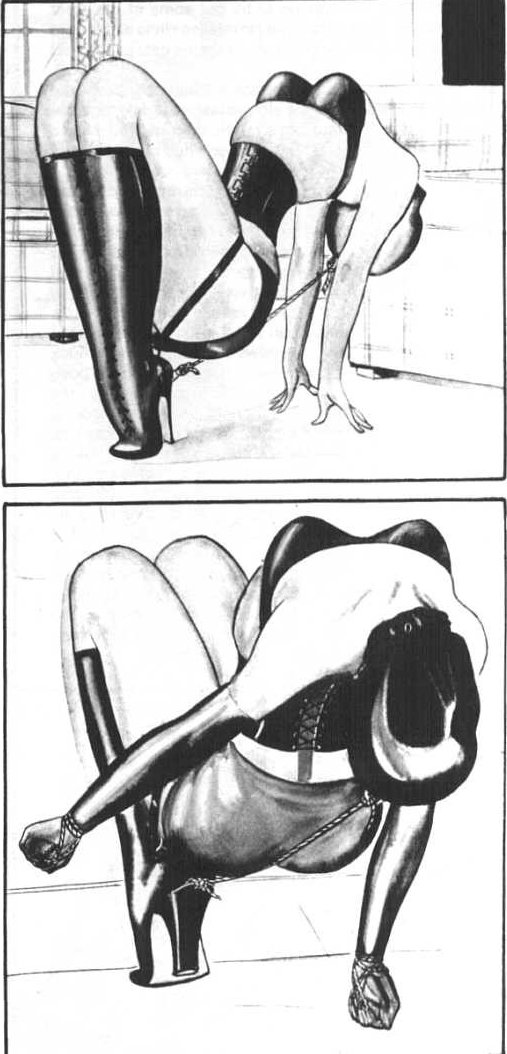 high heels bondage
leather boots
bondage training
corset
hood
Similar bondage
Mary Jane hogtied maid
Mary Jane maid in bondage
Reconnection part 3
Reconnection part 2
Reconnection part 1
Emily Marilyn singleglove and latex
Jenni Lee - Straps and a Singleglove - to stay please
Alysha Catnapped again