Rubber maid shackled - bondage photos
Free bondage photos blog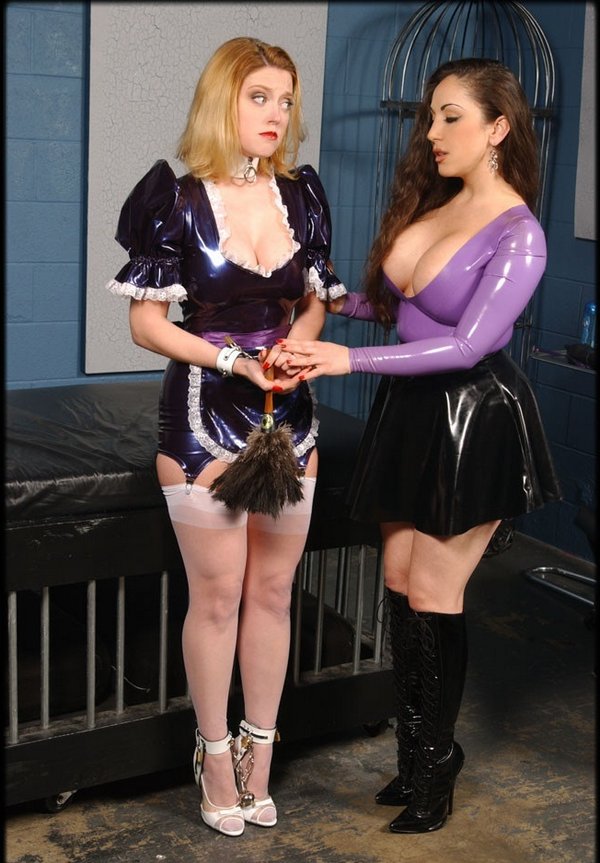 "Look, I know this isn't what you wanted and that you told me about this fantasy in confidence"
"But until you find the money to pay me back, this is how it's going to be. You're going to be my rubber maid, bound and made to do all the chores I want"
"... why yes, I suppose it will be impossible for you to find a way to pay me back if you can't even leave the house or get those shackles off.
"Perhaps you can think on that while you clean my dungeon"
dungeon
maid
shackles
posture collar
latex bondage
lesbian bondage
femdom
high heels bondage
collar
Similar bondage
A tale of two incredibly cruel punishments
Josephine at play
Monique in cage
A Year In The Life
Punishment for Lady Ainsley
The captured Numian princess
Doomed
Caught while trying to escape