The captured Numian princess - bondage photos
Free bondage photos blog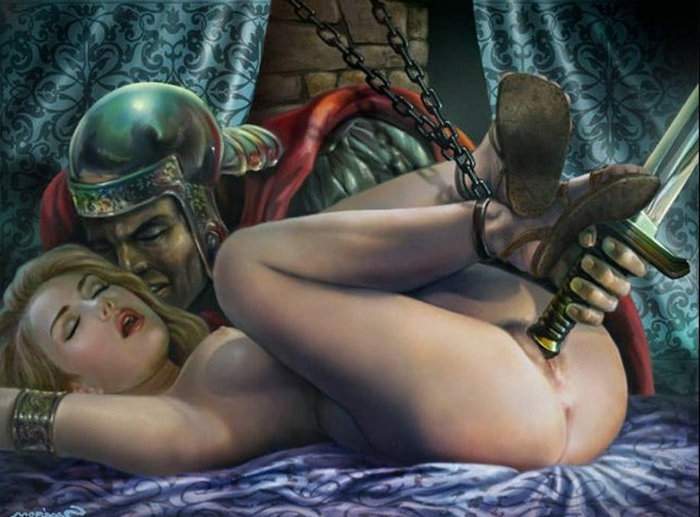 The captured Princess will be taken back to Rome and shown off in her slavery.
The Centurion whispers into the ear of the captured princess the many ways he intends to show her off once they reach Rome. She will spend most of her waking hours nude, squirming, and begging for the relief of an orgasm while on lewd display in the capital.
The Princess is already squirming in near orgasmic abandon with her eyes closed, imagining the spectacle she will make! The rock hard staffs of the men and the jealous sneers of the women as they laugh at her every day, squirming and begging in sexual need! "Please... do it! Unh! Unh! Please! do it... and more!"
The Centurion chuckles as he blows into her ear, devising even harsher and deeper humiliations for his prize catch, the formerly arrogant Princess of Numia, who dared to insult Caesar, and slap a Centurion! Her shame, her pathetic NEED, and her humiliation will be legendary, and the Centurion will be rewarded for bringing her back alive.
chained
dungeon
slavegirl
bondage sex
blonde bondage
Similar bondage
Josephine at play
Strict new law
Regional Manager chained
Chained to a bed in his basement
Maid gagged in sluty outfit
Identical latex suits and gags
Abandoned in the woods
Bloodline