Maid gagged in sluty outfit - bondage photos
Free bondage photos blog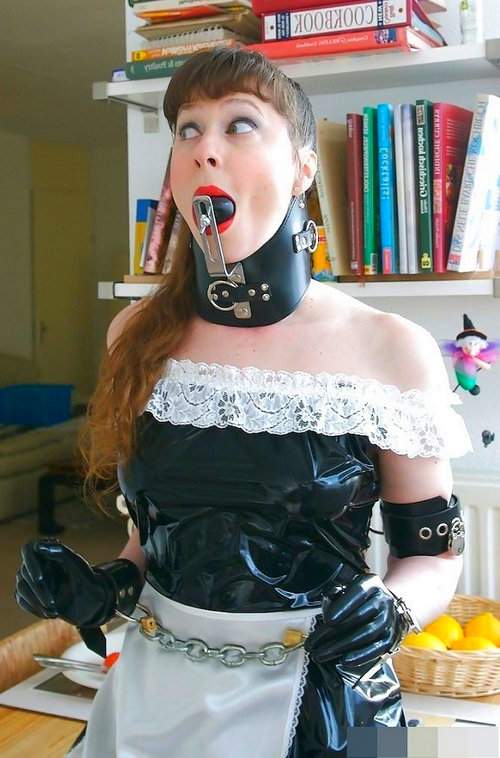 She waited until her maid had finished and left for the day before dressing up in her favourite sluty outfit and bondage so she could play 'Bondage Maid'
When she heard the knock on the door the thick collar prevented her from pulling the gag from her mouth to speak, and watched in horror as the door opened to reveal a rather shocked maid.
After realising her employers desires for self bondage she decided to make her dreams a reality and took her keys.
6 months on and she's still playing 'Bondage Maid' by serving a new employer.
posture collar
maid
gagged
chained
Similar bondage
The genie and magic lamp
Stuck in this outfit
Latex maid uniform
She struggled uselessly in herself imposed prison suit
Restrained 24/7
Rubber suit and electroshock
Ballet shoes, posture collar and corset