Caught while trying to escape - bondage photos
Free bondage photos blog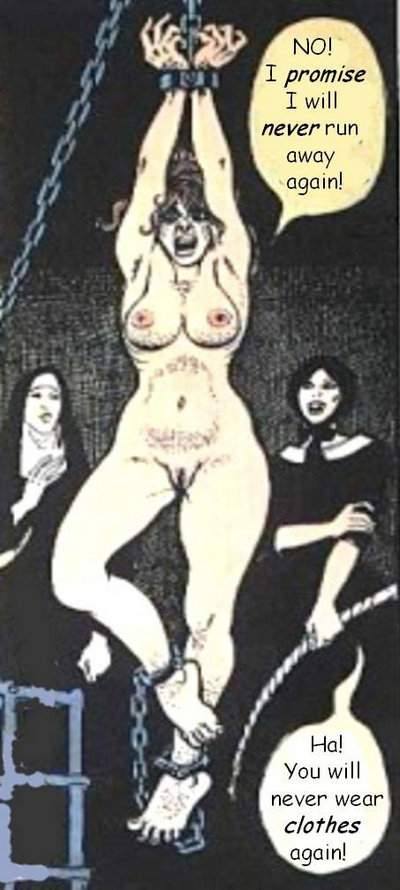 Sister Alaina committed the worst sin imaginable.
She tried to run away!
She was captured and stripped, then hung up to be flogged. Her name has been changed to 'proditor'.
She will be kept as a wretched needy creature. Pinched, paddled, tormented and shamed in naked bondage the rest of her life. Teased with feathers and kept on display, moaning and begging, she will serve as a warning to new acolytes of what happens if you abandon your vows!
There is no forgiveness for this! She will be tormented by laughing demons for all eternity!
whipped
chained
prison
dungeon
lesbian bondage
femdom
tortured
punishment
Similar bondage
She is still being spanked at home
Giving herself away in slavery
Poor Mrs Miller in stocks
Bloodline
No third warning
She was warned
Addiction
Happy hour