Ex-girlfriend spread-eagled with tape - bondage photos
Free bondage photos blog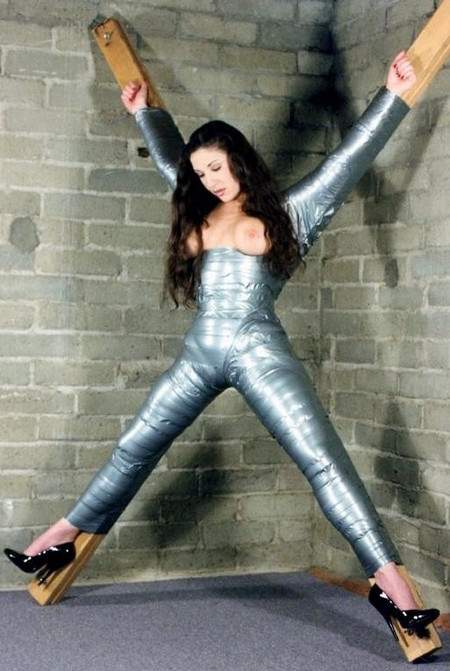 My ex-girlfriend showed up on my doorstep one day, telling me how she was sorry she had cheated, how she had only done it to make me jealous because I wasn't showing her enough attention and begging for me to take her back.
I decided to call her bluff and see how serious she really was. I told her she'd be strapped to a cross for an entire week, there'd be no sex and no mercy from being edged.
I was honestly suprised when she agreed, and shocked when she asked for a chastity belt to be locked on before being release. Maybe she was being truthful?
spread-eagled
public bondage
punishment
chastity belt
high heels bondage
Similar bondage
Public rope tied up
Payback is a bitch!
Captured Prize
Clyde has a very good day at the auction
The captured Queen punished
Latex cover and metal stocks
Brother lends a hand