Each time she tugged she screamed - bondage photos
Free bondage photos blog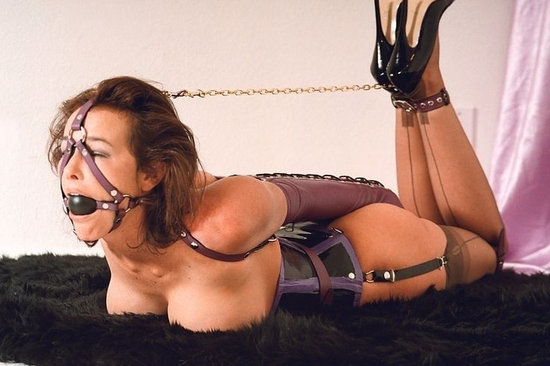 She wailed into her gag, her self imposed bondage was easy to get out of, all she needed to do was wriggle her shoulders in such a way that the straps would slip off allowing her to remove the binder.
But what she hadn't counted on was the ring of the binder snagging on one of the clover clamps on her pussy lips. Each time she tugged she screamed.
There was nothing to do but wait as her clamped nipples pressed into the rug.
armbinder
nipple clamps
harness gag
corset
high heels bondage
single sleeve
Similar bondage
Bound to pussy licking chair
Collar and latex outfit
In the mirror
Asked to go to pony school
Strict rules about visitors in the lab
Business trips are definitely going to be more fun from now on
Armbinder and hobble dress zipper