In the mirror - bondage photos
Free bondage photos blog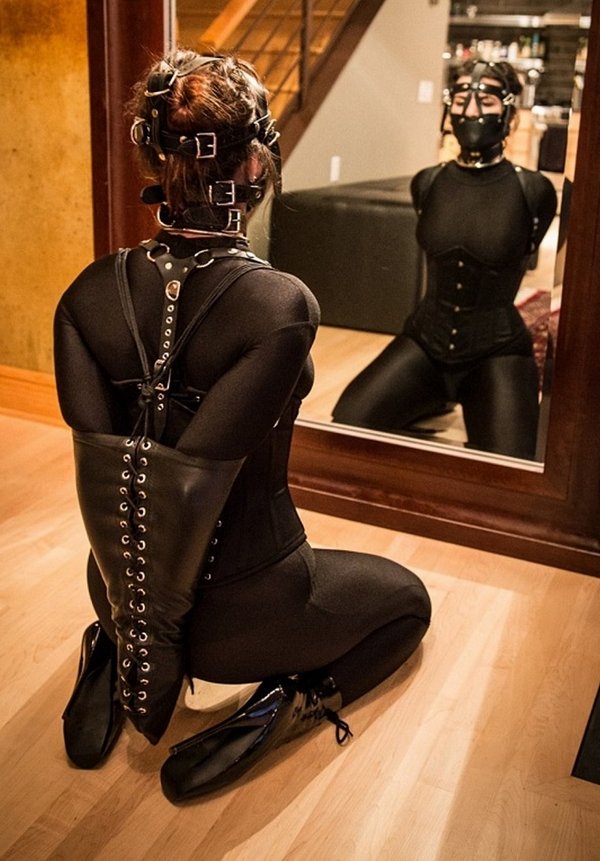 She looked at herself in the mirror, examining the life choices that lead her to this moment.
Things had been going downhill for years as she had reached an age that even her pimp was failing to get clients for her.
So when her pimp told her about a guy wanting something a bit kinky and longterm she jumped at the chance.
Now, bound and gagged she realised her pimp had sold her to the guy.
armbinder
ballet boots
harness gag
single sleeve
Similar bondage
Each time she tugged she screamed
Bound to pussy licking chair
Collar and latex outfit
Asked to go to pony school
Strict rules about visitors in the lab
Business trips are definitely going to be more fun from now on
Armbinder and hobble dress zipper