Asked to go to pony school - bondage photos
Free bondage photos blog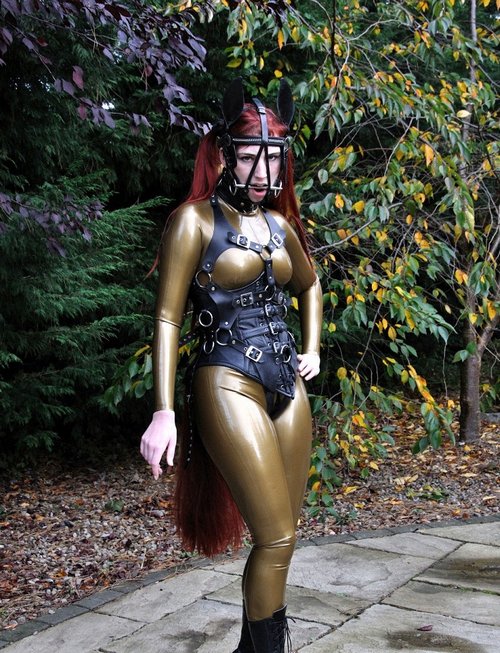 You could tell that she wasn't happy to learn that when she asked to go to pony school you'd signed her up to BE a pony and not to ride actual ponies.
Telling her how cute she looked in her attire didn't help either.
She'll be happier once she's in the armbinder, then you'll tell her that the course is 6 months long.
harness gag
bit-gag
ponygirl
armbinder
Similar bondage
Body harness suspension
Each time she tugged she screamed
Self imposed bondage
Mistake in the bedroom
Plugged gag hogtie
Stable bound inside a zipless thick latex suit
In the mirror
Maid latex catsuit, bound, gagged