Girls Figure Training BDSM Academy 18

Free bondage photo blog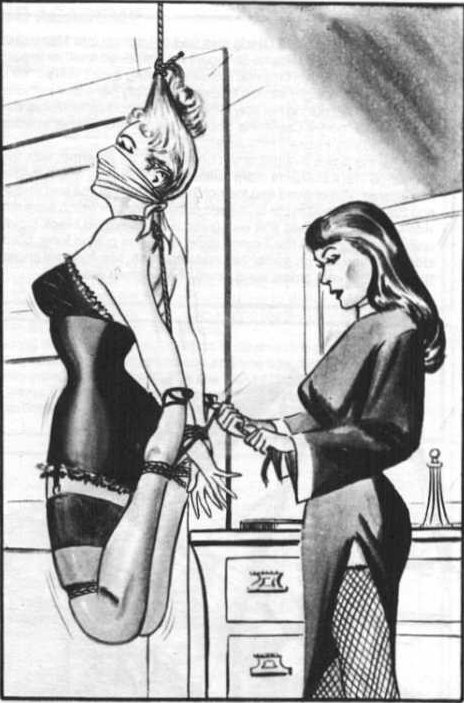 When she arrived in the ornate bedroom, she joined the other slaves who were massaging, manicuring and attending to their Mistress' toilet. Catherine was told to comb the Princess' hair and. taking a golden comb, she set about her task. Although she was careful, the comb kept snagging In the Princess' hair, jerking her head back until, in a fury, she told them to string Catherine up by her hair as punishment. "Perhaps that will teach you to be more careful in the future!"
Poor Catherine's hair was pulled to its full length and then knotted . A rope was tied around the knot and this rope was thrown over a beam in the roof and hauled taut, so that gradually Catherine was lifted off the ground by her hair. Twisting her legs up behind her, they finally fastened her wnsts to her ankles behind her back and ran another rope from them to a noose around her throat and she was left swinging from the beam throughout the remainder of the Princess' toilet.
But although poor Catherine was finding life far from dull in the hands of the Princess, the other girls fared no better. Mabel and Hilda, were now facing an ordeal worse than any which Princess Rezegh could devise. The wealthy woman who had booked them told them she was very displeased and was sending them back to Madame as a result. Despite their ordeals at the big house in the mountains, both girls were trembling in anticipation at what Madame would do to them for returning in this manner. Madame was very strict and was extremely harsh with any girts who failed to please the customers who booked their services.
The wealthy woman intended her displeasure to be apparent, for she was returning the two girls tied helplessly inside a large wooden box marked in large letters: "Return to Sender: Goods Below Quality." They were most uncomfortable inside the dark, cramped space of the crate, tied in neat bundles.
It was indeed a very trying journey back to Madame's office. At last, the crate was delivered and Madame's face looked grim when she pryed off the lid and found her two models inside it. Lifting them out. she unfastened their bonds and listened as they explained what had happened. As soon as she heard their story, she told them how annoyed she was As she scolded them, she indicated they were to go down to the punishment room.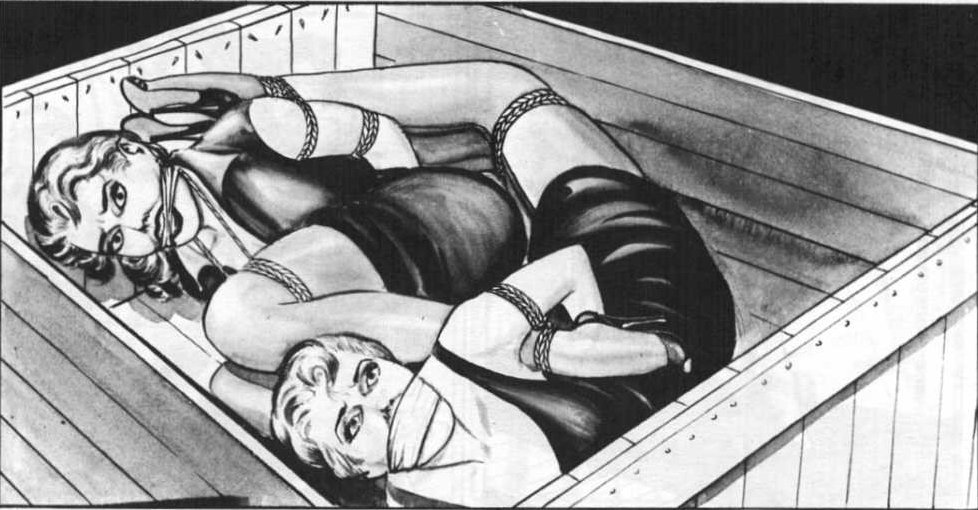 high heels bondage
corset
bondage training
lesbian bondage
gagged
hair bondage
Similar bondage
Mary Jane hogtied maid
Mary Jane maid in bondage
Reconnection part 3
Reconnection part 2
Reconnection part 1
Emily Marilyn singleglove and latex
Jenni Lee - Straps and a Singleglove - to stay please
Alysha Catnapped again