Girls Figure Training BDSM Academy 21
Free bondage photo blog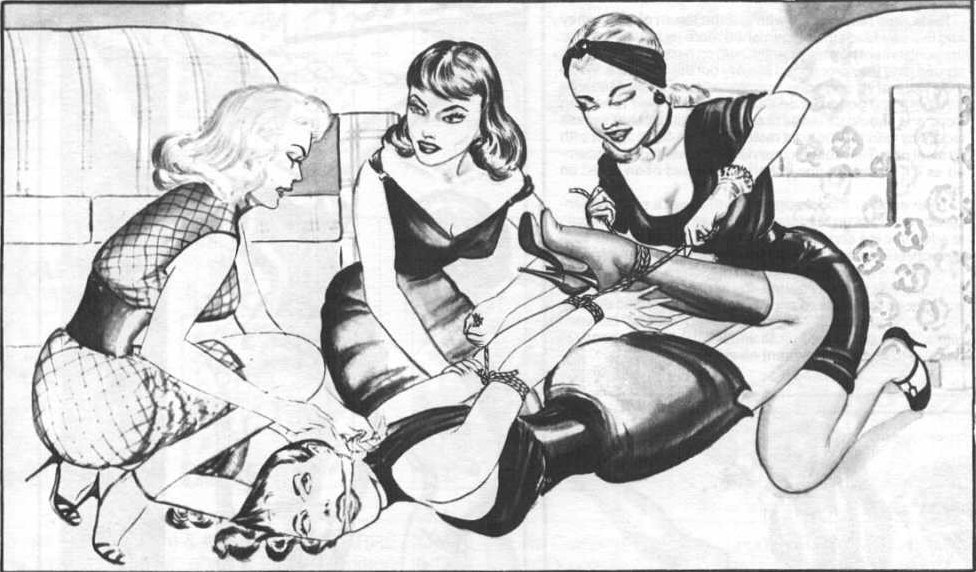 Madame Stringent came into her office, little realizing she had set up a hornetís nest for herself by her cold methods of discipline. Some of the models had gotten together and rebelled against her, deciding to quit her figure training academy. Talking it over between themselves, they thought it would be best to take matters into their own hands to alleviate the situation and to try and get back some of the money they had paid her as fees for taking her model and figure training course.
Acting as a committee for all the models, three of them came into Madameís office and demanded the return of their money as well as payment for jobs they had gone on and for which they hadnít been compensated. Madame Stringent tried to bluff her way out, insulting them for being stupid fools. The mutinous trio, angry, decided to put an end to her despotic rule.
They pounced on her before she could cry for help and. taking out of her desk sufficient rope to bind her in a manner to which she was unaccustomed. A piece of cloth torn from her slip served as a gag to muffle any outburst from the outraged Madame while the girls tried to reason with her to return part or all of their fees. When these requests were not granted, they used sterner methods.
These proved of no avail, so they bound her inside a huge rubber tire from a truck to see if bounding her around would pound some compliance into her.
After a few rolls around the bumpy ground, Madame Stringent, seeing that her lucrative racket was over, agreed to save herself from possible harm.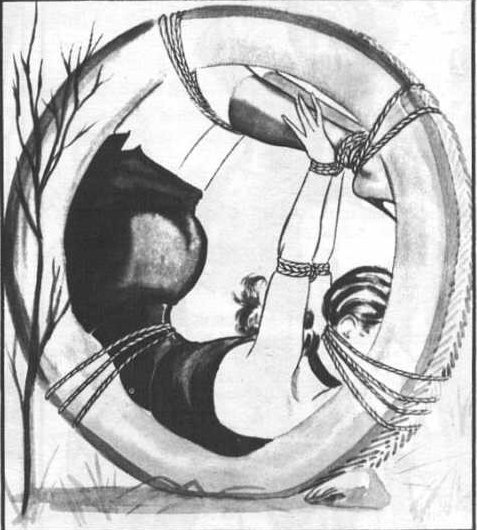 high heels bondage
corset
bondage training
lesbian bondage
gagged
hogtied
Similar bondage
Mary Jane hogtied maid
Mary Jane maid in bondage
Reconnection part 3
Reconnection part 2
Reconnection part 1
Emily Marilyn singleglove and latex
Jenni Lee - Straps and a Singleglove - to stay please
Alysha Catnapped again