Girls Figure Training BDSM Academy 22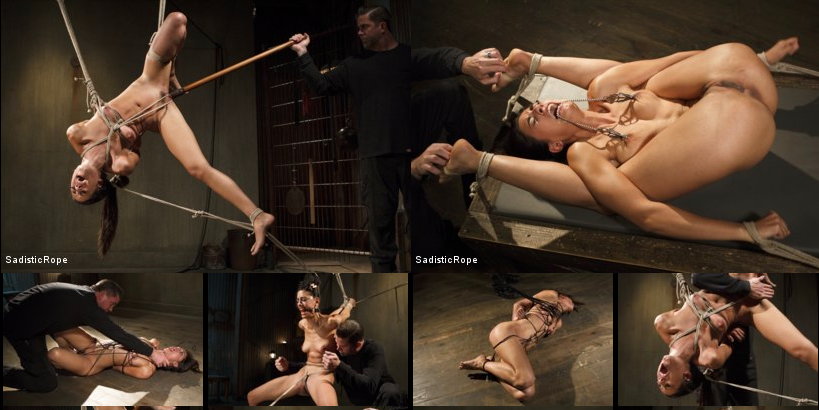 Free bondage photo blog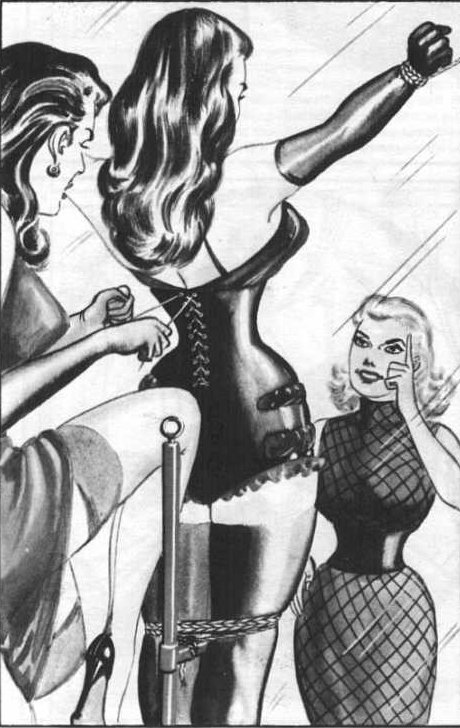 Madame Stringent came into her office, little realizing she had set up a hornet's nest for herself by her cold methods of discipline. Some of the models had gotten together and rebelled against her, deciding to quit her figure training academy. Talking it over between themselves, they thought it would be best to take matters into their own hands to alleviate the situation and to try and get back some of the money they had paid her as fees for taking her model and figure training course. However, not until all the other models were taken out of bondage and Madame Stringent had paid all the money did the models permit her to be released from her enforced bondage.
Hilda, was not satisfied with just the return of her money and insisted Madame be punished more by having to wear the punishment helmet recently used on herself. The models agreed, and they proceeded to carry out this measure. While they were at it. someone suggested that since Madame Stringent had gotten fat on the proceeds of their modeling work, she should be made to sweat out some of her excess weight by wearing the right restricting form-fitted corset with its steel ribs. This corset constricted the waist until it seemed as if it would cut one in half once it had been laced on tight.
Then another model suggested this was a model agency, why not truss up Madame to serve as a living mannequin to advertise the sort of agency she runs. Acting on this suggestion. Hilda and Mabel bound Madame to a stanchion in the agency's window, used to hold up dummy figures. When Madame was securely bound, the leather discipline helmet was placed on her head and she was put on public display.
The models put a cloth banner marked "Closed" between Madame's outstretched arms and left the model agency in a group to seek employment elsewhere.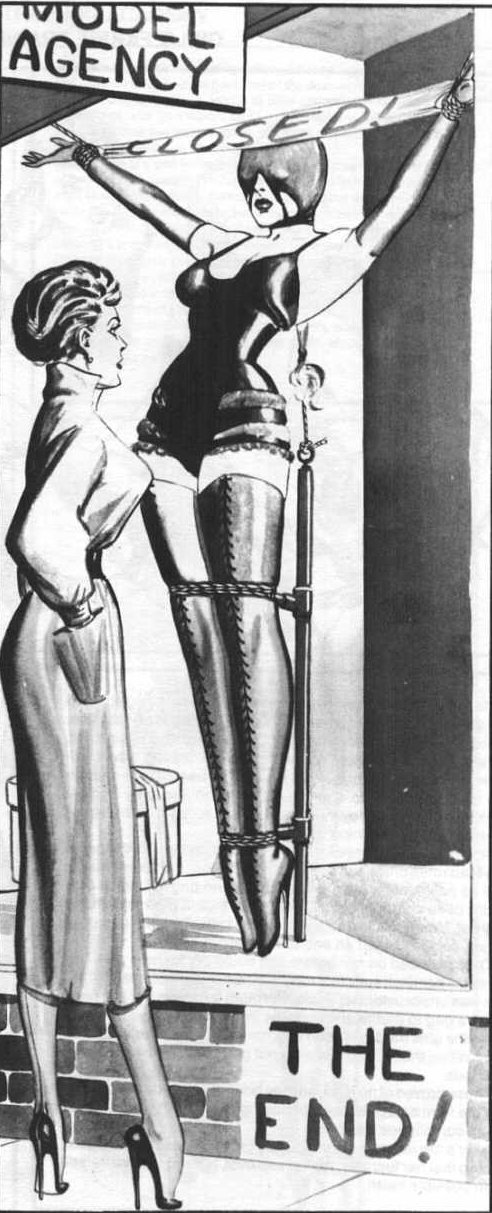 high heels bondage
corset
bondage training
lesbian bondage
gagged
ballet boots
Similar bondage
Mary Jane hogtied maid
Mary Jane maid in bondage
Reconnection part 3
Reconnection part 2
Reconnection part 1
Emily Marilyn singleglove and latex
Jenni Lee - Straps and a Singleglove - to stay please
Alysha Catnapped again